How To
SIN CITY HALLOWEEN BALL in Las Vegas: How to Dress and Dance?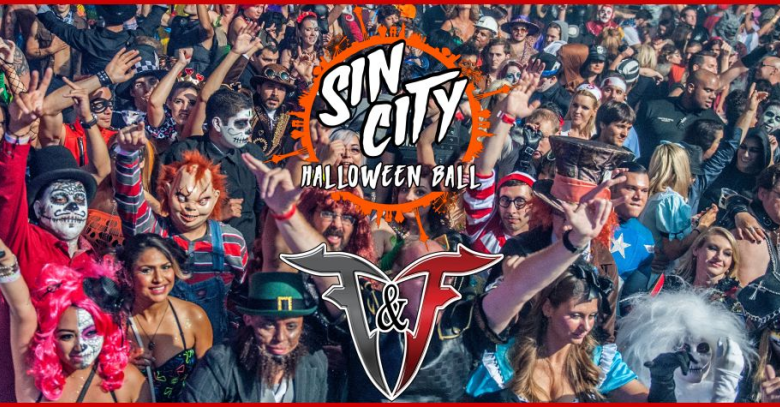 Las Vegas, the city of sin, excess, and sequins, throws a Halloween ball like no other place on Earth. If you're looking to roll up to the Sin City Halloween Ball as the best-dressed ghoul in town, you're in luck. This
This guide is brimming with juicy tips on how to look the part, wear the right shoes (because yes, it matters), pick a killer dress, select the perfect bag, and – most importantly – have an absolute blast.
Understanding Sin City's Fashion Vibe:
Las Vegas is known for its glitz and glam. For the Sin City Halloween Ball, think of a blend between Sexy Halloween chills and Vegas thrills. The ideal outfit is a fusion of festive spooky fun and classic Las Vegas flair.
Dresses to Die For:
Velvet Vixen: Go for a sultry black or blood-red velvet dress. The texture not only screams luxury but also aligns perfectly with the chilly October weather.
Sequined Siren: Vegas is the city of sparkle. Don a sequined dress, perhaps in a deep green or midnight blue. Pair it with witchy or vampire accessories.
Classic Casino Diva: Think a high-slit gown, channeling the Bond girls but with a creepy twist. Add a spider brooch or a skeletal hand necklace.
Shoe Game: It's a Marathon, not a Sprint:
The most glittery heels might be calling your name, but remember, you'll be dancing and possibly doing a bit of walking. Consider these:
Block Heels: They give height, are dance-friendly, and won't have you seeking a foot rub by midnight.
Cowgirl Bling Boots: These can be both stylish and comfortable. Think black leather or suede with silver or gold embellishments.
Ballet Flats with a Twist: Not a heel person? Find ballet flats with spooky embellishments or in metallic shades.
Bags that Beg Attention:
Your bag isn't just a utility item; it's part of your ensemble!
Clutch with Claws: Think a sleek clutch, but with a twist, like one shaped like a coffin or adorned with faux raven feathers.
Sling with Bling: A crossbody mini backpack ensures your hands are free for drinks and dancing. Opt for one with chains or studs.
How to Have Fun (The Vegas Way):
Know Your Limits: Whether it's gambling, drinking, or dancing, know when to say when.
Make New Friends: The Vegas crowd is eclectic. Use this opportunity to chat up people from different walks of life. You might make a lifelong friend or find the Morticia to your Gomez.
Savor the Spectacle: The décor, the music, the outfits – it's a visual feast! Take a moment to enjoy the scene.
Safety First: It's all fun and games until someone loses a slipper (or their way home). Ensure you have a safe way to return to your accommodation.
The Cherry On Top
Accessories! Don a choker with a spider pendant, wear gloves that mimic skeleton bones, or even opt for temporary tattoos that give a nod to the dark side. A blood-red lip, a smoky eye, or nails adorned in Halloween art can pull the whole look together.
At the end of the night, The SIN CITY HALLOWEEN BALL isn't just another costume party; it's an event. It's where Halloween meets the razzle-dazzle of Las Vegas. With the best outfit, attitude, and the right moves, you'll not only have an unforgettable night, but you might just be the life of the party.