How To
How LMS Offers Scalable Solutions for Expanding Brands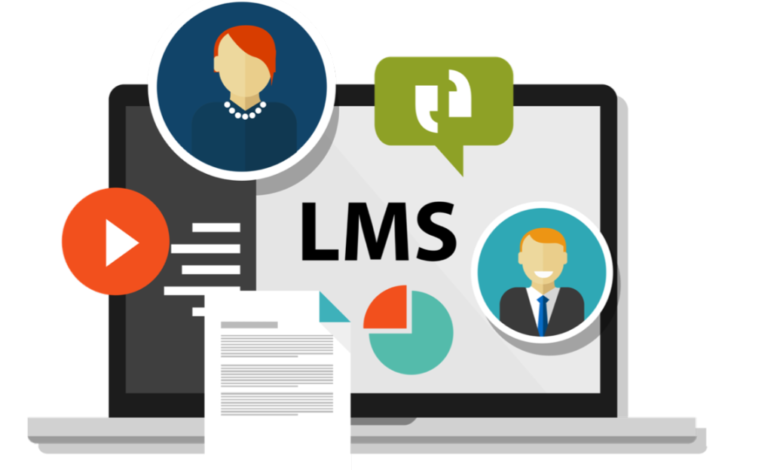 In today's global business environment, companies that are not expanding are falling behind their competitors. An organization with a successful business model always has an eye on growth and expansion. One major factor in this growth is the ability to properly train employees and partners to become more efficient at carrying out the organization's mission. This is where Learning Management System (LMS) comes in handy.
This blog post will explore how an LMS provides scalable solutions for expanding brands.
What Is Lms?
A Learning Management System, or LMS, is a software application used by businesses to manage, deliver, and track online training courses. With an LMS, businesses can create customized eLearning content that employees and partners can access anytime from anywhere. The system allows administrators to assign courses, track performance metrics, and generate reports. You can check out Thought Industries pricing and plans to decide if it meets the needs of your organization.
Flexible & Adaptable
One of the main features of an LMS is its flexibility. A good system should be able to adapt easily to meet changing demands that come with business growth. It should also provide an effective training material delivery mechanism, regardless of the location or size of the target audience. An organization's initial implementation plans may need adjustments as it grows geographically or adds new product/service specialties that require specific training needs. However, adapting to these changes becomes seamless within the technology framework provided by a high-quality LMS.
Cost-Effective
Leveraging technology platforms like cloud computing further saves organizations money that they would have spent purchasing expensive hardware and maintaining high-speed internet connectivity required for streaming videos over long distances. This approach makes it cost-effective, irrespective of the number of staff being trained domestically or abroad. It also saves on travel expenses and related costs, which holds a major advantage when it comes to scalability. For instance, any client onboarding project may involve updating hundreds, if not thousands, of employees. The additional savings incurred are significant enough, given this operational agility.
Customizability
Another benefit of using an LMS is its customizability feature, which is versatile to company needs and co-branding opportunities available between business partners. It's essential that each company's vision and mission statement align with the training material being offered. Therefore, companies and their partners can customize eLearning courses that resonate with their brand's messaging.
Ease Of Use
An LMS is not a complicated system; it is designed to be easy for anyone to use effectively. It comes in quite handy, irrespective of an individual's skill level when it comes to managing technology software. Once trained on how to navigate the LMS platform, any staff member can access this exemplary employee training model without relying on outsourced vendor-oriented personnel who may need days or weeks to adequately prepare job-specific content, causing further delays.
Scalability
Thanks to cloud computing, LMS models have a major benefit in scalability, regardless of size. This makes it an ideal solution, especially as organizational growth strategies expand year by year. Multiple employees need materials that match specific roles, such as individuals among different departments or units within the same organization. This is particularly important for organizations with branch offices distributed across numerous locations. These locations could be locally small distances apart, while others could be kilometers away from headquarters, making onsite training and local workshops not feasible learning alternatives.
Customized Organization-Wide Training Programs
To have an effective workforce, companies should incorporate all employees under one collective umbrella when it comes to employee and partner training. These involve technical skills and leadership development programs, among others, linked directly to performance evaluation matrices. Each team role assigned should be fully equipped in mandatory or specialty area domains consistent across all locations where the business operates.
An LMS provides businesses with a comprehensive structure for these types of programs. It's accessible remotely through cloud computing infrastructure, offering modern virtual conferencing features such as whiteboarding facilities, polling, and Q&A tools capabilities necessary during teleconferences. These features provide real-time hands-on experience-sharing methods, attaining higher levels of enthusiasm and engagement compared to traditional instructor-led workshops, especially given today's remote and distributed workforces due to the COVID-19 Pandemic era.
Conclusion
In conclusion, as companies experience growth and expand their business operations, the necessity for effective employee training becomes paramount. Modern LMS technology platforms, such as cloud-based systems, provide customizable training material offerings that are scalable across multiple locations, regardless of the volume of trainees enrolled at any given time. This signifies a significant milestone in a business's career progression plans, as consistent quality training is provided to all staff, regardless of their geographical location. This capability makes it easy to maintain high-performance levels, even when geographical coverage extends beyond borders.
It's imperative for businesses to integrate an LMS into their operations, not only to provide effective employee training but also to achieve operational efficiency by consolidating training sessions remotely. This eliminates the need for staff to travel for onsite classes, ultimately reducing cost factors significantly. Moreover, this approach ensures consistency in company values and core messages being delivered throughout all locations.