Lifestyle
From Campsite to Luxury: Unraveling Music Festival Accommodation Options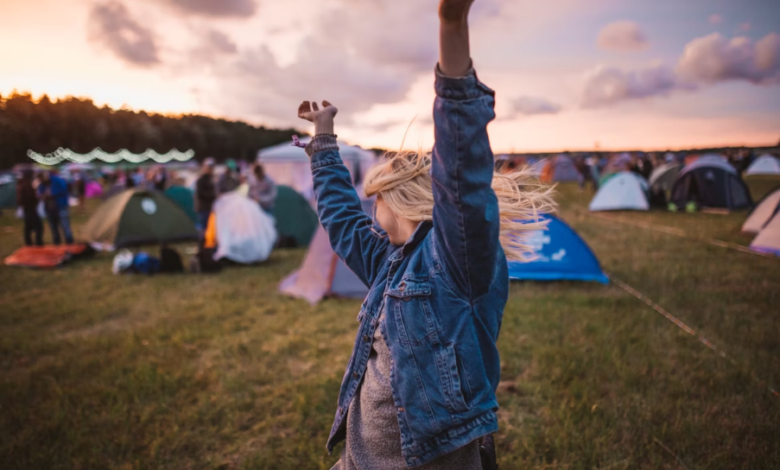 One aspect that often goes overlooked but plays a crucial role in the overall experience is accommodation. This article will explore the diverse range of accommodation options available to festival-goers, from the rustic charm of camping to the luxurious indulgence of glamping. We'll focus on two vibrant destinations, Thailand and Europe, and discover the best ways to make the most of these music festival, regardless of your budget or preferences.
Camping at Music Festivals
Choosing camping as your accommodation option offers a truly authentic and budget-friendly festival experience. By setting up your tent amidst the festival grounds, you'll find yourself immersed in the heart of the action, always within reach of the stages and the lively atmosphere that envelops you. Camping ensures you're never far from the vibrant energy that makes music festivals so memorable. Additionally, being mindful of safety measures and respecting the festival grounds and fellow campers are vital aspects of responsible camping.
In Thailand, several music festivals offer camping facilities, creating a unique experience that blends music, nature, and community. Imagine waking up to the sounds of nature and sharing breakfast with newfound friends. Some music festivals in Thailand provide well-organized camping grounds with access to basic amenities like showers and toilets.
Glamping: A Luxurious Festival Experience
Glamping has emerged as a sought-after alternative for festival-goers who crave a more luxurious experience. Glamping takes camping to a whole new level, providing comfortable and stylish accommodations with added amenities. The appeal lies in the blend of nature and opulence, allowing guests to revel in the festival atmosphere while enjoying the comforts of a cozy bed and even en-suite bathrooms. Glamping options are perfect for those who wish to indulge and pamper themselves after a long day of dancing and celebration.
In Europe, many music festivals have embraced the glamping trend, offering a wide array of options to suit various tastes and budgets. For instance, some music festivals in Europe present an assortment of glamping tents, each meticulously decorated and equipped with plush bedding and personal touches. On the other hand, some other music festivals in Europe offer luxurious yurts and safari tents, allowing guests to experience nature while enjoying a touch of elegance and convenience.
Additionally, the convenience and flexibility of eSIM Europe have further enhanced the glamping experience for festival-goers. With eSIM Europe, international attendees can seamlessly stay connected and share their festival experiences on social media.
Boutique Hotels and Airbnb Stays
If camping or glamping isn't your cup of tea, boutique hotels and Airbnb stays provide fantastic alternatives, offering comfort and convenience in proximity to the festival grounds. Boutique hotels, known for their intimate atmosphere and unique charm, allow festival-goers to unwind in style after a day of festivities. Similarly, Airbnb stays provide a local experience, immersing guests in the culture and ambiance of the festival's host city.
Thailand's music festivals boast several boutique hotels that cater to the needs of festival attendees. These cozy accommodations offer a tranquil retreat amidst the excitement, ensuring a good night's rest before the next day's adventures. For a more immersive experience, staying in an Airbnb near the festival grounds can be an excellent choice, enabling visitors to explore the local area and discover hidden gems beyond the festival itself. With the convenience of Thailand eSIM plan, international travelers can effortlessly browse the Airbnb app to find accommodations that match their preferences and budget, and securely make bookings.
Conclusion:
As the vibrant world of music festival continues to captivate audiences worldwide, choosing the right accommodation can significantly impact the overall experience. From the simplicity of camping to the luxuriousness of glamping, and the comfort of boutique hotels or Airbnb stays, festival-goers have an array of options to suit their preferences and budgets.