Travel
Exploring the Benefits of Hotel Self Check-In Kiosks for Guests and Staff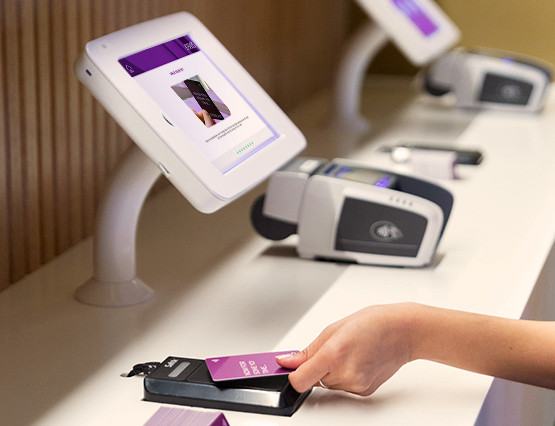 Hotel self check-in kiosks empower guests with independence, reducing wait times and improving guest satisfaction. They also enable hotels to upsell upgrades, services, amenities, and packages that boost revenue.
Guests can notify the front desk of service requests or concerns via the kiosk. It frees staff to attend to more critical tasks and cuts labor costs.
1. Saves Time
Hotel self check-in kiosks help to reduce front desk wait times during peak arrival periods. Guests can check in quickly by entering their name, email address, booking number or scanning government identification. It significantly decreases front-desk lobby lines, allowing hotel staff to focus on other duties like answering guest questions and addressing concerns.
During checkout, hotel kiosks provide another opportunity to upsell services and upgrades. Typically, customers are more comfortable purchasing additional amenities when asked on their terms than they would be while in front of a hotel staff member. Also, guests can print their folio or email it from the kiosk. It reduces folio printing and scanning costs for the hotel and is convenient for customers.
Because the kiosks integrate with a hotel's PMS, they can gather guest data, such as room preferences and previous purchases. When used correctly, this allows hotels to deliver a personalized experience that makes guests feel valued and appreciated. It is essential for boosting customer loyalty and retention.
2. Increases Customer Satisfaction
Whether your hotel guests are traveling for business or pleasure, they want their experience to be comfortable and hassle-free. A well-functioning kiosk that allows them to check in quickly and easily without the help of a staff member makes a good impression on them right away.
In addition to completing the initial hotel check-in, a kiosk can house important information like restaurant and room service menus, local attractions, parking options, and more. Guests can also use the booth to contact hotel staff with service requests, such as asking for additional towels or a replacement light bulb. It saves staff members time and provides a more efficient way to track these requests.
The kiosk can also help your hotel generate incremental revenue by selling upgrades and add-ons like a continental breakfast, parking, or room service. Up-selling can be challenging for staff, but a self-service kiosk allows guests to purchase additional services on their terms. Improves the overall guest satisfaction and loyalty of your hotel.
3. Increases Revenue
Increasing revenue is a top concern for hoteliers. Kiosks, when properly integrated with a hotel's PMS, provide an opportunity to upsell services and merchandise that would otherwise require extra staff hours to complete.
The self-service kiosk can allow guests to purchase upgrades like continental breakfast or room service, redeem special offers, and more. Guests can also quickly notify the front desk of any service requests (e.g., extra towels or replacing a lightbulb), and the hotel can easily track these requests in real time.
Hotel staff can focus their time on value-added, face-to-face connections beyond a registration card and key. It leads to more satisfied guests, better reviews, and higher brand loyalty. Moreover, kiosks can promote events, amenities, and in-house services that may need more attention from reception desk staff during the day or night shifts. Lastly, a hotel kiosk can be a valuable source of guest data and help to inform more targeted marketing through emails and other channels. It can also help hotels to stay efficient by reducing staff turnover.
4. Increases Employee Productivity
In addition to reducing hotel check-in and checkout wait times, hotel self-service kiosks can help your staff be more productive. For example, if a guest has a question about their room or a restaurant recommendation, they can easily submit the request through the kiosk without calling the front desk. It helps reduce front-desk lobby congestion and makes guests feel valued and understood.
Kiosks also collect valuable customer data. If your cubicle is integrated correctly with the hotel's PMS, it can pull up past purchases and other information that can be used to offer personalized service. To generate incremental revenue, it can be especially effective for upselling services like additional room upgrades or hotel amenities, such as spa packages and breakfast.
Finally, a hotel self-check-in kiosk can allow guests to view restaurant and travel information, parking options, and local recommendations and even book a taxi directly from the stall. This readily available information helps increase hotel efficiency and reduces the need to staff the front desk during peak hours. It allows staff to focus on critical concerns and provide a better overall experience.
5. Increases Security
During times of crisis, increasing security is an essential benefit of hotel self-check-in kiosks for both guests and staff. Kiosks eliminate the need for face-to-face interaction, which can reduce contact from one person to another and potentially spread germs. Guests can also use kiosks to communicate with hotel staff, which can help alleviate the stress of asking someone in person for assistance.
Another way that hotel self-check-in kiosks improve security is by reducing human error. Since the kiosks are programmed to follow specific workflows, they have a lower chance of mistakes. In addition, the stalls can collect valuable guest data that helps hotels better understand their guests.
Final Words
Kiosks can be used to upsell rooms and packages, an effective way to increase revenue. Guests are likelier to purchase upgrades on their terms than when interacting with a staff member. Hotel kiosks can also allow guests to submit service requests directly from the stall, such as requesting additional towels or replacing a lightbulb. It can reduce the time staff spends responding to these requests, enhancing overall efficiency and customer satisfaction.