Education
What to Look for in an Early Childhood Franchise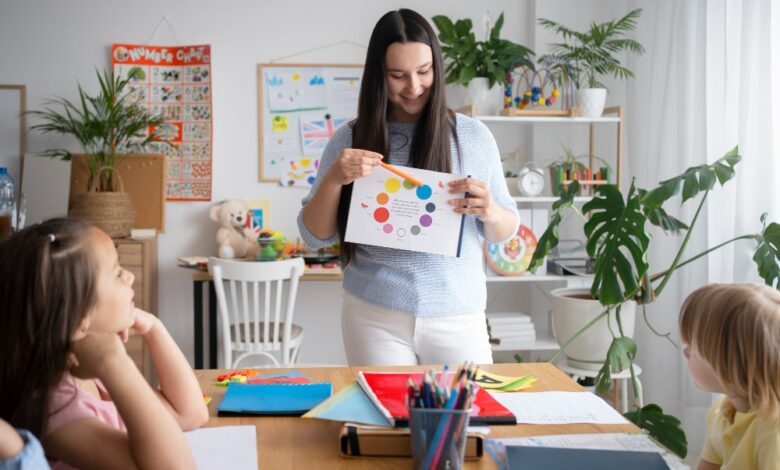 The growth of educational opportunities for young children has seen a notable rise in recent years, with numerous franchises entering the market. However, the road to a successful venture in early childhood education is paved with choices that demand careful evaluation.
In this article, we explore the crucial factors that aspiring early childhood education franchisees should consider before taking the plunge.
Financial Factors to Consider
The financial aspects of a preschool franchise opportunity are fundamental to your decision-making process. Your journey starts with understanding the initial investment, which includes the franchising fee and startup costs. A comprehensive view of all expenses, such as real estate, supplies, and licensing, is essential.
Consider how these costs align with your available capital and financing options. Next, you must explore ongoing financial commitments, like royalty fees and operational expenses. The expected profit margins and breakeven point should be clearly defined.
Assess the sustainability of the business model in the long run. Evaluate financing options, such as loans or grants, which can significantly impact your ability to launch and sustain this kind of business.
Operational Support Provided
Early childhood learning centers like these often provide different levels of operational support to those who want to start their own. Site selection assistance is crucial for a successful launch. The franchisor's expertise in finding suitable locations can save you time and resources.
Hiring and staff training assistance is another vital aspect. Employee recruitment and training are critical to providing a high-quality educational experience. Having a franchisor guide you in this process can be invaluable.
Ongoing operational support and guidance can make or break your business venture. Understand the level of support you can expect in areas like curriculum implementation, facility management, and administrative tasks. Marketing and advertising support is also vital, as it can help boost enrollment and establish your brand in the local community.
Preschool Curriculum
The heart of any early childhood education franchise is its curriculum and teaching methods. Explore the philosophy underpinning the curriculum and ensure it aligns with your educational values. Investigate the versatility and adaptability of the curriculum, as it should cater to a diverse range of learners.
Look for enrichment programs and extracurricular activities offered. These can set your business apart and enhance the educational experience for students. Accreditation and credentials of the curriculum are crucial, as they can influence parents' trust in your learning center.
Reputation and Reviews
Before committing to an early childhood business, delve into its reputation and reviews. Online reviews and complaints can offer insight into the experiences of both learning center owners and parents. Look for recurring issues or trends that might raise red flags.
Speaking to existing operators is invaluable. They can provide firsthand accounts of their experiences, challenges, and successes. Pay attention also to their level of satisfaction and any hurdles they've had to overcome.
Consider as well the length of time the company has been in operation. A well-established business company will likely have a more robust support system and a track record of success. However, newer outlet owners may offer fresh opportunities and a more flexible approach.
Questions to Ask
The best way to fully evaluate a franchise is to ask lots of questions upfront. Here are some key ones to get detailed answers on:
How long have you been in business? How many active locations are there currently?
What is the total investment range for opening a location? What is included in this amount?
What are the ongoing royalty fees and other recurring costs?
Exactly how much revenue this kind of business is generating? What is their profit margin?
How long does it take the average learning center owner to break even?
What training and support are provided through each stage of the setup process?
Can you provide contact information for existing franchisees that I can speak to?
What differentiates your franchise from competitors in the preschool space?
Weighing Your Options
Finding the right opportunity takes time and diligence. But the payoff for choosing wisely is huge. Take time to thoroughly understand the costs, support systems, brand reputation, and overall program like any other business you consider.
Reaching out to current owners to learn from their experiences, as mentioned earlier, is one important thing that you may consider to get into their shoes and learn from their experiences. With smart analysis, you can identify the perfect opportunity to align with your goals, values, and budget. Then you'll be set up for ultimate success.
Final Takeaways
Choosing the perfect franchise requires meticulous consideration of various factors. Delve into financial feasibility, assess support systems, align with curriculum values, and scrutinize the brand's reputation. By making an informed decision and embarking on this journey with due diligence, you can lay the foundation for a rewarding venture in early childhood education.