Education
Breaking Down the Benefits of Online Education Master Degree Programs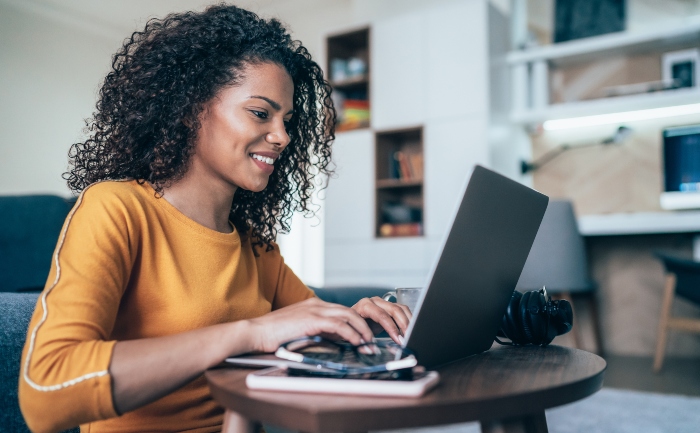 Since the COVID-19 pandemic, more and more learners have pursued graduate-level degrees online. Accredited online master's degree programs can be as prestigious as those completed on campus.
Students who enroll in an online education master's program save money by not having to commute to a college campus or pay for parking. They also save time by logging on to their coursework at times that work best with their schedules.
Accessibility
Online learning has made it easier for students to gain the necessary skills and advance their careers. However, not all online courses are equal. All educational institutions need to prioritize accessibility in their online offerings.
Providing accessible content is a legal requirement and ensures all learners have an equal learning opportunity. It's also a way to show that you value your students and understand the diverse needs of the learning community.
For example, online education masters degree programs often offer multiple ways to access class materials, like audio recordings, hard copies, and videos. Some courses may even include captioning to enable deaf and hard-of-hearing students to participate in live classes and audio descriptions for time-based media.
While online education platforms are improving, many people are hesitant to leap because of concerns about the quality of the course and how they'll manage it. These concerns can be eased by choosing an accredited institution that offers flexible, affordable programs that will help you pursue your career aspirations without sacrificing financial stability.
Flexibility
Online education master's degree programs allow students to work at their own pace without the pressure of attending class at a set time and day. The only deadlines are coursework submission dates and end-of-year practicum or capstone projects. Students can confidently pursue their degrees by offering this flexibility while managing their other responsibilities effectively.
Another benefit of online education is location independence. Students can work from home, the office, a cafe, or even on vacation with a stable internet connection. Parents can make the most of their time by scheduling classes before or after taking their children to school or doctors' appointments.
However, if employers think that an online degree is not as legitimate or does not provide the same learning experience as in-person learning, they may not respect it. Luckily, many employers recognize the value of an online degree and offer their employees opportunities to work remotely or in other locations when necessary. It has helped online education become a more legitimate and trusted form of learning in the workplace today.
Convenience
Online education is an excellent option for working professionals who want to advance their careers. It allows them to attend graduate school without having to relocate or sacrifice other aspects of their lives.
It also offers the flexibility of completing coursework when it is convenient for students. Whether during a lunch break at work or on the weekends, this flexibility helps people juggling full-time jobs and family responsibilities stay on top of their assignments and stay caught up.
Another advantage is interacting with classmates and professors via online discussion forums. It can be particularly beneficial for introverted individuals reluctant to speak up in class. It also allows them to improve their virtual communication skills, which will be invaluable in their career after they earn their degree. In addition, it will enable them to access programs and courses that may be outside their local area. It increases their options for advanced study and allows them to enroll in prestigious schools.
Networking
When you enroll in an online graduate program, you'll join a community of students and faculty members working toward their master's degree. As you work through your courses, you'll develop relationships with people worldwide and gain access to their insights and expertise.
While you might not meet your classmates face-to-face, most online graduate programs use message boards or chat rooms for class discussions and to help answer questions. Taking advantage of these features is the best way to start networking, whether talking about how your day went or asking for advice from a colleague.
Online graduates come from around the world, so you'll have unique opportunities to network with diverse potential industry leaders. By actively seeking out and absorbing diverse perspectives on business practices across various cultures, you can gain the confidence to explore and implement innovative ideas in your professional endeavors. It is a benefit that can last well beyond graduation, as your new contacts will be available for years.
Career Opportunities
Whether you are a full-time employee or juggling other career and family obligations, balancing your responsibilities with the demands of traditional learning can take time. Online education master's degree programs provide the flexibility to pursue your education without disrupting your life. Students can log into class sessions at night after the kids go to bed, during lunch breaks at work, or whenever convenient.
Often, master's degrees in education are sought by educators who want to move into administrative positions or advance in their teaching careers. They can earn higher salaries, thanks to their specialized knowledge.
Having an advanced degree also opens up other employment opportunities in the private and public sectors, including supervisory roles, management and training consultants, curriculum developers, and educational policy developers. In addition to expanding your professional options, earning an online education master's degree may also help you qualify for federal student aid. It makes it an excellent opportunity for those who cannot afford to pay for their education out of pocket.