Travel
Want to Live on an Island? 5 American Islands to Consider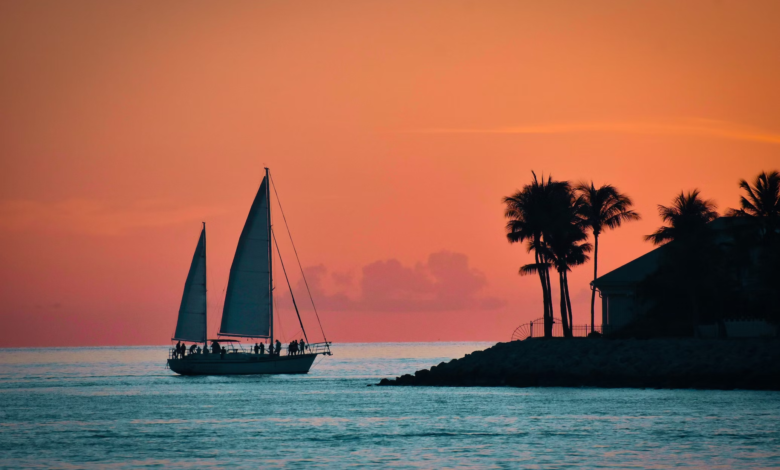 The idea of living on an island evokes images of tranquility, breathtaking coastal views, and a slower pace of life. For those looking to make this dream a reality, the United States offers a diverse range of island living opportunities. From the tropical beauty of Hawaii to the historic charm of the East Coast, there's an American island for every lifestyle.
This guide explores five captivating American islands that offer unique experiences and communities worth considering if you've ever dreamed of island living. Whether you seek sun-soaked beaches, cultural richness, or pristine wilderness, these islands have it all.
1. Key West, Florida: The Conch Republic Gem
Key West, the southernmost city in the continental United States, is a true tropical paradise. It's known for its vibrant arts scene, laid-back atmosphere, and historic architecture. The island offers a mix of culture, natural beauty, and a thriving social scene.
Living in Key West means enjoying year-round sunshine, water sports, and a rich tapestry of local history. The island's Old Town is a charming district filled with pastel-colored Victorian homes and famous for its lively Duval Street, lined with bars and restaurants.
You can embrace a relaxed, island lifestyle with an array of cultural events, including Hemingway Days, Fantasy Fest, and nightly sunset celebrations at Mallory Square. If you're seeking a blend of Caribbean flavor and American culture, Key West may be your ideal island escape.
2. Vashon Island, Washington: The Emerald Isle of the Pacific Northwest
For those yearning for the lush, temperate beauty of the Pacific Northwest, Vashon Island offers a peaceful and idyllic setting. Located in Puget Sound, a short ferry ride from Seattle, Vashon boasts pristine forests, stunning beaches, and a tight-knit island community. The island's rural atmosphere and strong commitment to sustainability make it a perfect choice for nature enthusiasts and those seeking a quieter life.
Residents of Vashon Island enjoy a thriving arts scene, farm-to-table dining, and a relaxed pace of life. The island is home to a variety of wildlife and outdoor activities, including kayaking, hiking, and biking. If you value environmental consciousness, a vibrant arts community, and a close connection to the natural world, Vashon Island may be your ideal destination.
3. Johns Island, South Carolina: The Lowcountry Gem
Johns Island, located just outside Charleston, South Carolina, offers a unique blend of history, natural beauty, and Southern charm. The island is the largest in South Carolina and boasts a rich cultural heritage, with centuries-old oak trees and scenic waterways. Residents here enjoy a slower pace of life while being just a short drive away from the cultural and culinary delights of Charleston.
The island's agricultural roots are still visible, with fields of crops and pastures, and it's known for its scenic byways and historic sites. Johns Island provides access to the bounty of the Lowcountry, including fresh seafood, Gullah cuisine, and outdoor pursuits like fishing and boating. So, if you desire a taste of Southern hospitality, history, and coastal living, contact a Johns Island real estate agent to find a home that is the perfect fit for you.
4. Orcas Island, Washington: The Gem of the San Juan Islands
Orcas Island is one of the San Juan Islands in Washington State, known for its rugged beauty and pristine landscapes. It's a haven for nature enthusiasts, with hiking trails, pristine lakes, and marine life viewing opportunities. The island's coastline is dotted with charming communities, art galleries, and local eateries.
Orcas Island is an ideal place for those seeking a peaceful, island life amidst the beauty of the Pacific Northwest. Residents can explore Moran State Park, take part in outdoor adventures like kayaking and sailing, and experience the island's rich artistic and cultural scene. Whether you're attracted to serene island life, abundant natural beauty, or the welcoming community, Orcas Island has it all.
5. Nantucket, Massachusetts: The Quintessential New England Island
Nantucket, situated off the coast of Massachusetts, is the quintessential New England island. It's renowned for its cobblestone streets, historic architecture, and beautiful beaches. With a strong maritime tradition, Nantucket's history is woven into every corner of the island. From the iconic Nantucket Lightship Basket to the charming Nantucket cottages, the island exudes New England charm.
Life on Nantucket offers a unique blend of coastal beauty, cultural richness, and a strong sense of community. The island's downtown area boasts boutique shops, art galleries, and world-class dining. Residents enjoy a calendar filled with events like the Nantucket Film Festival and Nantucket Wine & Food Festival. If you yearn for a slice of New England history and culture, Nantucket may be the island of your dreams.
Wrap-Up
Island living in America offers a diverse range of experiences. Depending on where you choose to buy a home, you can enjoy a range of scenery and adventures from the tropical paradise of Key West to the lush beauty of Vashon Island and the historic charm of Nantucket.
Whether you seek a vibrant social scene, a strong sense of community, or the serenity of natural beauty, there's an American island to suit your unique desires. These islands, each with their distinct character, are a testament to the variety and richness of island life in the United States. Explore these islands and discover the one that aligns best with your vision of the perfect island home.