Travel
Simple Tips to Enjoy Your Dubai Desert Safari to the Fullest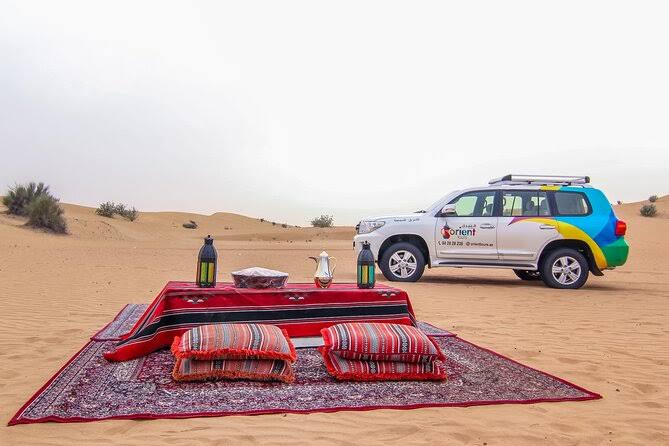 Planning a Dubai Desert Safari? This journey into the heart of the desert can be a trip of a lifetime. But it can also be overwhelming if you're unsure what to expect. This blog post is about making your desert adventure simple and fun. We'll be sharing straightforward tips to ensure you're prepared, comfortable, and ready to have a blast.
We have everything you need to know about what clothes to wear, the best time to go, activities to try, and the must-see attractions. Read on to discover how to make your Dubai Desert Safari the best it can be.
Choosing the Right Desert Safari Package
Deciding on the Private desert safari in Dubai package can initially seem challenging due to the wide range of options available. Some packages focus on adrenaline-pumping activities like dune bashing, quad biking, and sandboarding, perfect for thrill-seekers.
Other packages are more about cultural experiences, including camel rides, traditional dance performances, and dining on authentic Emirati cuisine. It's essential to identify your interests first and then select a package that aligns with them. Take time to explore different tour operators, read reviews, and compare the experiences offered versus the price, to make sure you are getting the best value for your money.
Packing Essentials for Your Desert Safari
Packing for a desert safari requires thoughtful consideration due to the varying conditions. You'll need important items like strong sunscreen, a hat, and sunglasses to shield yourself from the sun's strong rays. It's wise to wear lightweight, breathable clothing that covers your skin to minimize sun exposure while packing a light jacket or sweater for cooler temperatures in the evening.
Additionally, don't forget your camera to document your journey and a reusable water bottle to stay hydrated. Pack travel-friendly snacks if you're someone who gets hungry between meals. Remember, it's all about comfort and safety!
Understanding the Cultural Aspects of the Safari
A desert safari isn't just about adventure; it's a cultural immersion too. The safari will introduce you to Bedouin traditions and lifestyle. You'll learn about the history of the desert people, their art, music, and dance forms.
Pay attention to these cultural stories and participate actively in the traditional practices offered, such as henna painting or sampling local cuisine. Respecting and understanding the culture will enrich your experience, making your desert safari more than just a trip, but a deep dive into Emirati culture.
Getting the Best out of Dune Bashing Adventure
Dune bashing is a key highlight of a desert safari. This thrilling ride over the desert's undulating sand dunes is similar to an exciting roller coaster ride. It's all about the thrill and the fun! Ensure you are securely fastened with your seatbelt and listen to all safety instructions provided by your guide. Trust your experienced driver who is trained in navigating the tricky dune terrain. Enjoy the ride, soak in the adrenaline rush, and capture the moment in your heart!
Enjoying Traditional Desert Camp Activities
Once you reach the desert camp, you'll be introduced to a range of traditional desert activities. These may include camel riding, which offers a unique perspective of the desert landscape, or sandboarding for the more adventurous.
Adorn your hands or feet with a lovely henna design or wear traditional Bedouin clothing for special photos. Don't miss the opportunity to try local food and join in traditional dances. Embrace these activities to truly engage with the local culture.
Choosing the Right Outfit for Comfort and Cultural Respect
Always choose light, breathable clothing that doesn't restrict movement. Remember, you'll be active, and temperatures can fluctuate.
By covering up, you not only shield yourself from the sun but also show respect for local traditions. Choose comfy shoes for walking on sand and remember to wear a hat and sunglasses during the day. As the evening can get chilly, a light sweater or shawl is recommended.
Staying Hydrated and Safe in the Desert
While the excitement of a desert safari can be distracting, it's essential not to forget basic health precautions. The desert environment is arid and can quickly dehydrate you, especially with the activities involved.
Always carry a water bottle and drink regularly, even if you don't feel thirsty. Avoid going alone as the desert can be confusing, and it's easy to lose your way. Stay with your group and follow the guide's directions for your safety.