Tech
Tips for Using VOIP For Your Startup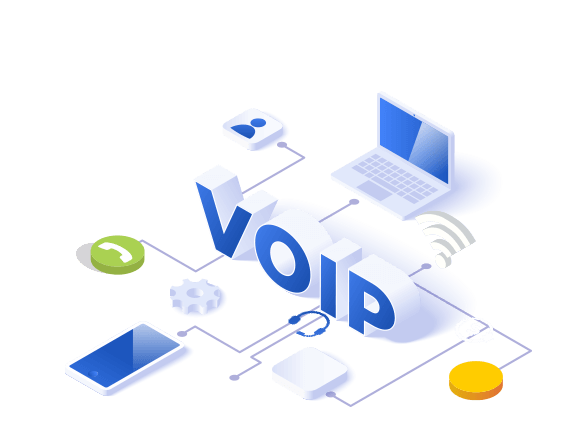 Voice over Internet Protocol (VoIP) has revolutionized how people set up their businesses. After all, the technology allows one to make voice and video calls over the internet, with cost-effective and flexible solutions.
You are just on the right page if you are looking for a VOIP  service for your startup.  After all, with so many VoIP providers out there, it can be daunting to know how to make the most of this technology and use it for maximum advantage to your business.
Given below are some valuable tips for using VoIP for your startup.
Assess the business needs- Every startup is different and will have different communication requirements based on the number of users, the nature of communication, and the scalability of the business. Keep in mind that business needs can change with time as your startup grows. Whether your business is already running or completely new, it is crucial to make the right choices when it comes to using VoIP for any startup.
Picking the right service provider – Once you are sure of your needs, it is time to choose the right provider, which means thoroughly researching different VoIP service providers. Select a couple of providers with extensive experience and a good reputation. Evaluate if they align with your startup's needs and have the right features to support your business needs.
Test the quality of voice and video calls- Before finalizing, check call quality which is essential for the success of any business. Look for a provider that offers high-quality voice and video calls, as that is crucial for effective communication. Test the services and call before committing to a service provider.
Internet connection and security – Ensure that the internet connection is fast and reliable and is not vulnerable to security breaches. Like any other digital technology, VoIP services  need to  offer fast and robust internet connection with advance ed encryption and security features to support expected call volume and without any security breaches,
Compatibility and scalability- Look for compatible and scalable VoIP services based on your startup's changing needs. The solutions should be able to integrate seamlessly with the various tools of the startup and even work on a user-friendly mobile app. That will help your startup business run even when on the move, email clients, and handle customer relationships.
Data privacy and regular updates- Business needs to keep changing, and so is the VoIP technology that is continually evolving. So, go for a provider that regularly updates its security and software features and employs the necessary compliance standards based on the business's location and nature. Choose a provider carefully who is serious about its performance, security, and features.
Cost-effective based on usage– Monitor the startup's call patterns, usage, and performance to decide upon a cost-effective VoIP. However, you need to study the business needs of your startup, existing business phone numbers, including international calling rates, and any potential equipment costs, along with additional fees. The information can help you optimize your VoIP service strategy.
Reliability and quality – Quality and reliability of services should be the priority regarding voice and video traffic over other data. Your startup should enjoy the best call quality even when the network is busy due to higher volumes, as the business will rely heavily on good-quality communication. Thus, a reliable VoIP service provider with quality services can enhance productivity and teamwork within your startup.
As you can see, the right choice of a good quality VoIP can bring immense benefits for your startup in terms of functionality, cost savings, and confidently running the business. Leverage VoIP technology to the optimum considering the startup's unique needs and enhance communication and collaboration to run the business effectively.