Tech
Becoming an AI Professional: Everything You Need to Know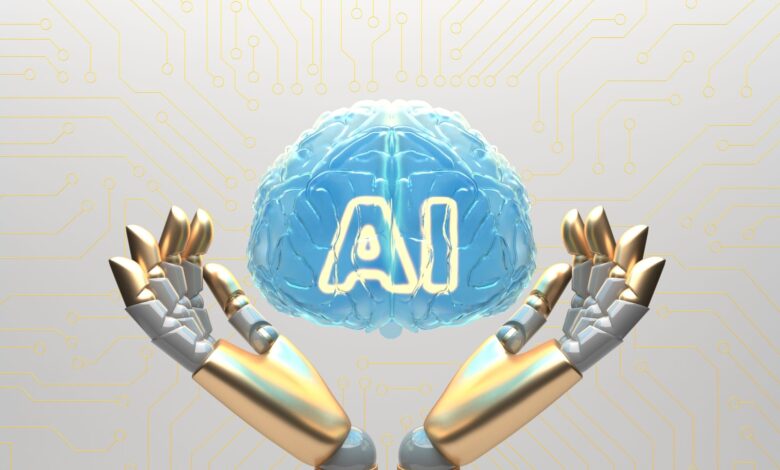 From manufacturing to software development, artificial intelligence (AI) is seemingly infiltrating all industries.
The good news is that this movement presents great opportunities for developers and other professionals who want to thrive in an AI-centric job.
This article will tell you everything you need to know to become an artificial intelligence professional.
Let's go!
Career Opportunities in Artificial Intelligence
Before diving deeper, let's take a moment to address one key question: why is AI a promising career path?
The simple answer is that the applications for AI and machine learning, which is a subset of artificial intelligence, are growing across many fields.
From consumer goods to B2B products and even government and non-profit sectors, AI is being used to automate processes, handle communications, and take care of other essential tasks.
Some of the careers that you can opt for in the field of artificial intelligence and machine learning include:
AI developer;
Machine learning engineer;
Data scientist;
Software testing and quality assurance;
Business intelligence;
Big data architect;
Robotics engineer;
And NLP developer, among others.
The Qualifications You Need for AI
The most basic qualification you need to become an AI professional is a bachelor's degree in a related field.
There are some entry-level positions that you may be able to obtain with an associate's degree or even without completing your career, but it's uncommon.
Most AI professionals obtain a degree in computer science, mathematics, or related fields where the knowledge is transferable. 
Is a Career in AI Hard?
As with other computer sciences, AI definitely has a challenging side, especially for new professionals.
Part of what makes AI careers tough is the technical side. Developers, architects, and other experts need to select specific coding languages and, in most cases, focus on a limited set of applications, like robotics.
The other part that makes a career in AI is ethics. Many believe that AI is moving faster than we can adapt to it from an ethical standpoint, which can become a big challenge in the future.
How to Start an AI Career With No Experience
Do you already know languages such as Python? Then, you may be able to fast-track your career.
As we mentioned earlier, some developers obtain entry-level positions without degrees. Nonetheless, these professionals tend to have extensive knowledge in coding, including skills like:
Proficiency in AI-friendly coding languages;
The ability to perform complex math calculations;
Understanding of AI models and big data technologies;
Strong problem-solving skills;
And knowledge of AI algorithms, among other abilities.
If you have similar skills, it's worth applying to entry-level positions in technology companies in an attempt to work your way up.
How to Change Your Career to AI
The process of changing careers varies from one person to the next. From a general perspective, the amount of time depends on how similar your previous career is to AI professions.
If you're already a developer who needs to learn Python and about AI technologies as a whole, your learning curve will be shorter than a person who has no prior programming experience.
Is an AI Career Highly Paid?
AI professionals are regarded as experts in their fields, and as such, they command relatively high salaries.
With that said, the wage range of an AI professional depends heavily on the location and role of this person. As you can imagine, the seniority of every artificial intelligence specialist also affects how much they get paid.
Average Salary in the US and Other Regions
Like other technical professions, technologically-advanced regions in the world offer the best opportunity for these technology experts in terms of both salary and number of opportunities.
Let's take a look at the wages for an AI developer in major countries in North America, Europe, Asia, and Oceania.
As we mentioned previously, there are a few different variables that impact the wage of an AI professional, including each person's education and qualifications. Use the Surfshark VPN to expand your online search and access restricted content. This way, you'll be able to gather more data before making a decision.
To Sum Up
Exploring new interesting jobs and finding the best career opportunities is a good idea.
There is no doubt that AI is a stable and profitable alternative. The sooner you choose to switch careers, start your course, or apply for a new job, the faster you'll enjoy being a part of this innovative field.