Business
Nate Burleson's Wife Atoya Burleson – She Is a Mother, Businesswoman, and Entrepreneur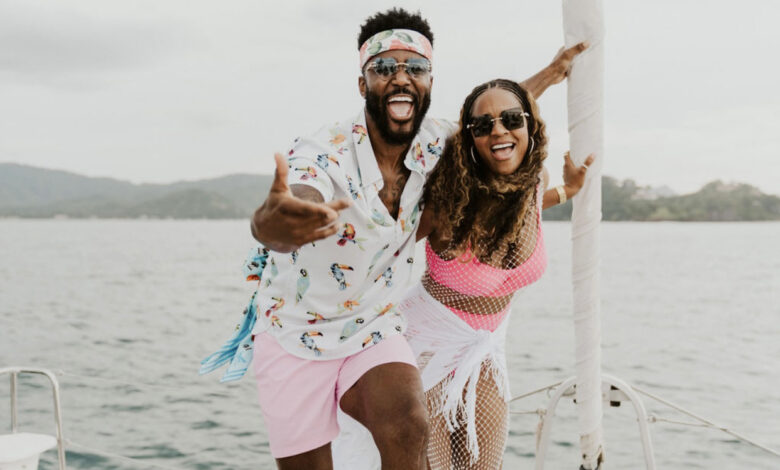 Nate Burleson's wife, Atoya Burleson, pursued different interests in life. She is an entrepreneur, podcast host, blogger, and social media influencer whose passion is to empower women through shared experiences.
Atoya Burleson is famously known as Nate Burleson's wife, but she is a star in her own right as a multi-talented woman.
She and her husband are both dedicated to the sports world, but their most important job is being parents to their three beautiful children.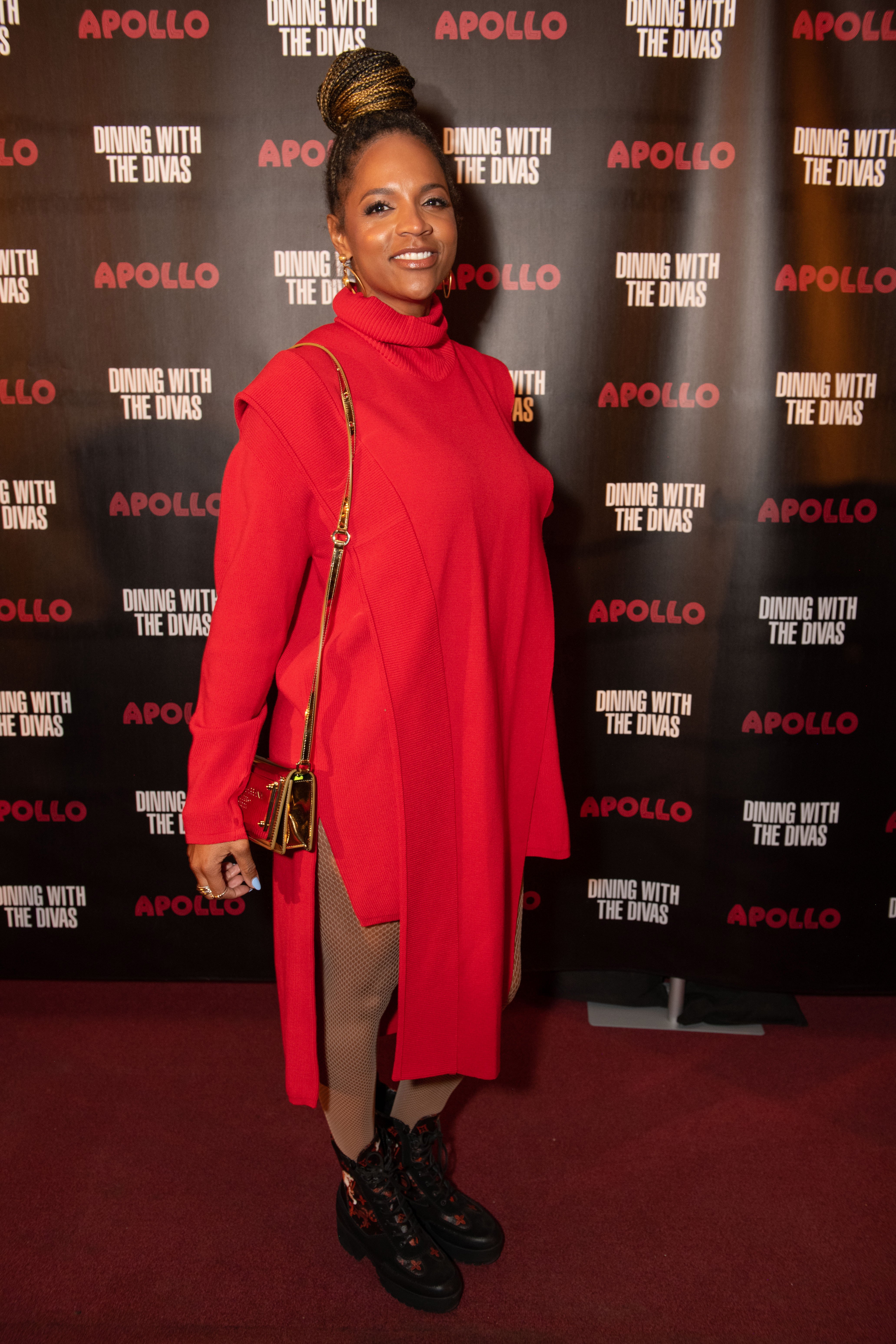 Atoya Burleson during the Dining With The Divas Luncheon at The Apollo Theater on April 7, 2022, in New York City. | Source: Getty Images
Atoya Burleson Was a Runner in College but Now Does a Lot of Other Things
Burleson is a self-made woman who studied psychology and educational psychology at the University of Nevada. She later pursued a Master's degree in Education from the same school.
Like her husband, Atoya was a college athlete and became a Collegiate Hurdle Track Champion. While taking her Master's, she worked in the NCAA Compliance Department.
Read Also : Conker Construction in Newport make eco garden lodges for studios soar
Since graduating, Atoya has pursued different interests, including the foundation of Atoya Burleson Brand, where she works as the Chief Executive Officer. Besides being an entrepreneur, Atoya is also a podcast host.
Because of her experience in the NCAA, Atoya was moved to create the insideLINES podcast to connect with women. The podcast covers several topics, including sexism, racism, motherhood, relationships, and mental health, among others.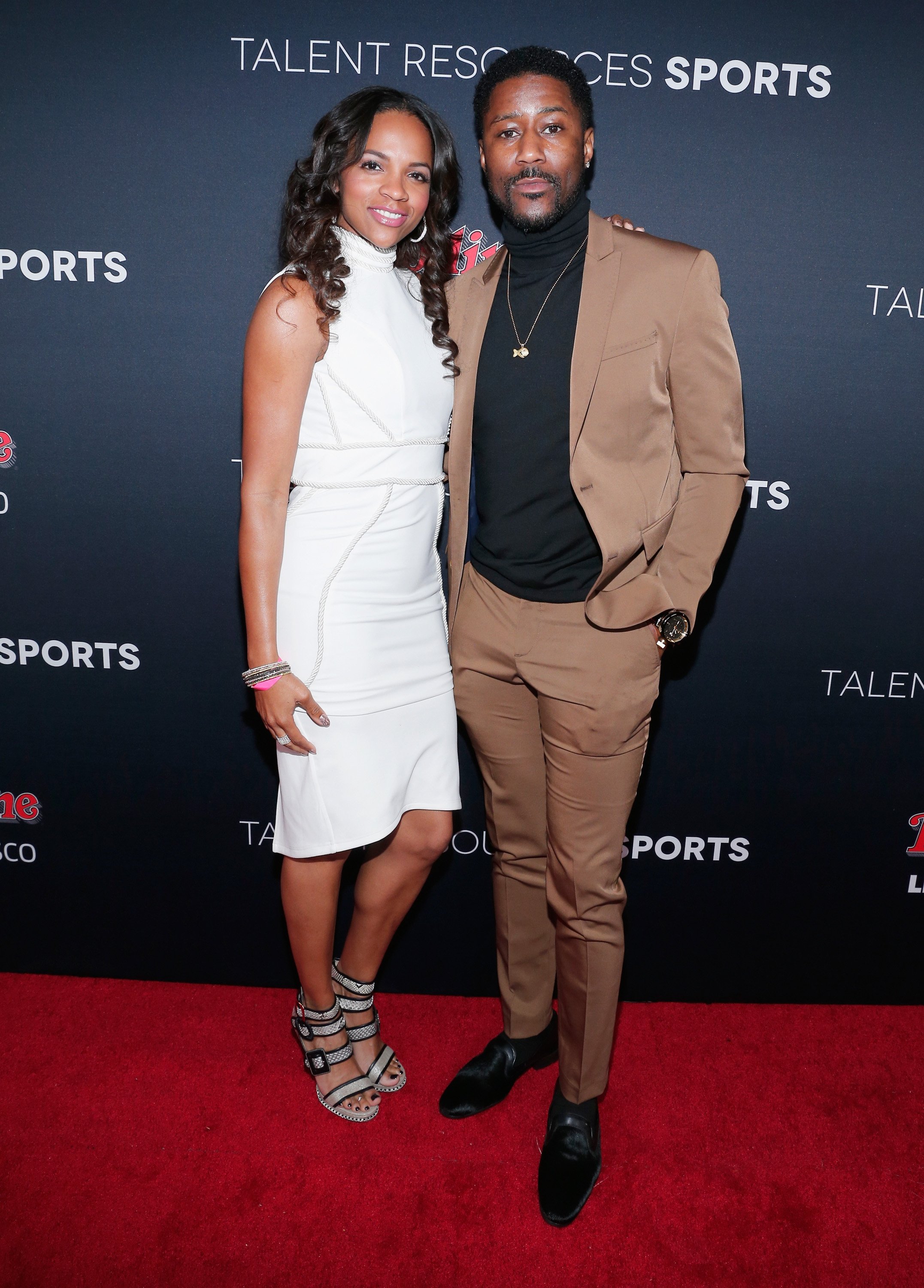 Atoya Burleson and Nate Burleson during the Rolling Stone Live SF with Talent Resources on February 7, 2016, in San Francisco, California. | Source: Getty Images
Primarily, it is a platform for women to connect and share their experiences. Atoya launched insideLINES as a means to empower women and have a safe space for them to open up and discuss life events. In one of her seasons, she focused on women in sports and business.
"We are talking to top professionals, CEOs of Fortune 500 companies, TV personalities, and influencers," she said.
Atoya is also a blogger and social media influencer with over 14,000 followers on Instagram. Meanwhile, her website focuses on lifestyle blogging, parenting, cooking, traveling, and more. She wrote on her page:
"I created this space as an outlet to share my life and all I've learned throughout my journey. From home ideas (making every house a home), parenting tips […] this is my life, hopefully making yours just a little bit easier."
As a multifaceted woman, Atoya has since appeared on multiple platforms, including People magazine, a Super Bowl Pizza Hut commercial, and the Essence Festival panel.
Nate Burleson and Atoya Were College Sweethearts
Besides her career, Atoya is a proud mother and family woman. She met her husband, Nate, in college at the University of Nevada. She stayed with him throughout his impressive NFL career, playing for the Minnesota Vikings, Detroit Lions, and Seattle Seahawks.
Nate credited his wife for helping him become the successful man he is today. "Without her, I wouldn't have accomplished half of the things that I did," he said. "I'm a blessed man so many times over."
The couple shares similar interests and advocacies. Like Atoya, Nate is passionate about specific issues, such as social injustice, race, mental health, and relationships. He also uses his voice to influence other generations positively.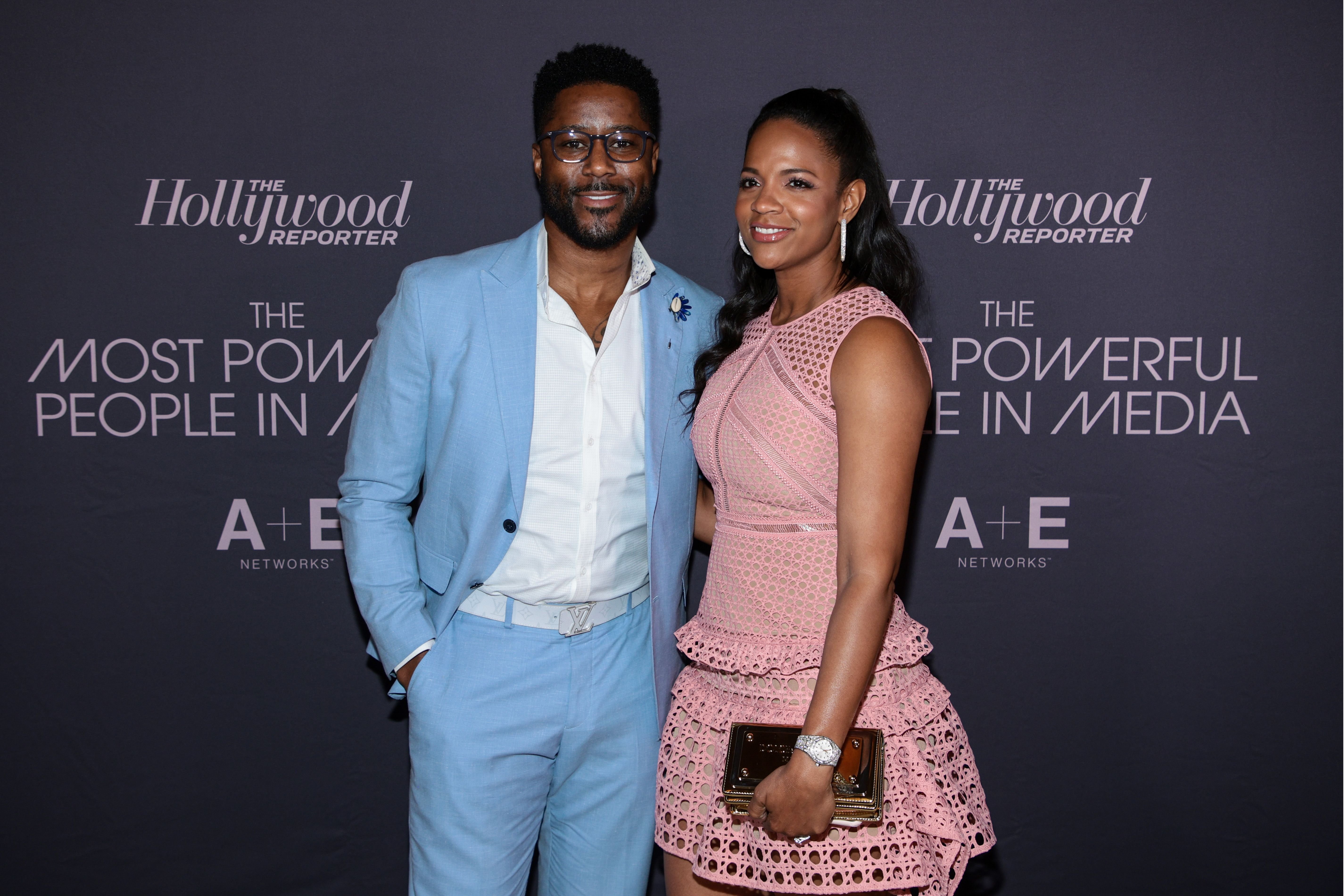 Nate Burleson and Atoya Burleson during The Hollywood Reporter's Most Powerful People In Media at The Pool on May 17, 2022, in New York City. | Source: Getty Images
Nate and Atoya are raising their children with discipline, respect, and fun. One of the ways they empower their kids is through positive reinforcement.
Atoya and her husband are also different in many ways, as she is a morning person, and he is not. Although they don't have similar schedules, they are both committed to raising their family well and doing a great job.
They Have Three Children, Two Sons, Nate and Nehemiah, and Daughter Mia
Atoya and Nate are parents to three beautiful children: teenage sons Nate Jr. and Nehemiah, and a pre-teen daughter, Mia. The couple's two eldest kids are also into sports, playing basketball, football, and running track.
Check : A Cwmbran Mother opened handmade clothing store after learning from YouTube Videos
Nate finds excitement in watching his sons play the same sport he loves. However, he feels conflicted when he sees both of his sons injured because of football. During those times, he thinks twice about encouraging them to be in a sport that can get physical.
However, Nate proudly claimed he never pushed his children to do sports. The younger Nate and Nehemiah's love for sports came organically, and their determination improved them.
Similarly, the youngest of Nate and Atoya's brood is also into sports and extra-curricular activities. Mia's parents want her to focus on these and academics while she can have the weekends to do as she pleases.
Nate and Atoya are raising their children with discipline, respect, and fun. One of the ways they empower their kids is through positive reinforcement. "We also practice self mantras [and] family mantras and find something positive to say to each member of our house every week," Atoya said.
Atoya knows she's not a perfect parent, but she takes things one day at a time and shows her children love in the ways she knows how. She is a protective mother who will do anything for her children's well-being.
Like Nate, several other sports commentators, including Al Michaels, have built a family while establishing their careers in the industry. Michaels also met his wife, Linda Stamaton, at a young age and focused on his work during their marriage.
Michaels has since covered several sporting events, including the historical "Miracle On Ice" hockey game during the 1980 Winter Olympics. Although his wife's line of work isn't the same, Stamaton has grown fond of sports over the years and took an interest in hockey. The couple is currently living in marital bliss.
Source: news.amomama.com