Fashion
From Runway to Reality: Fashion-Inspired Haircuts for Every Occasion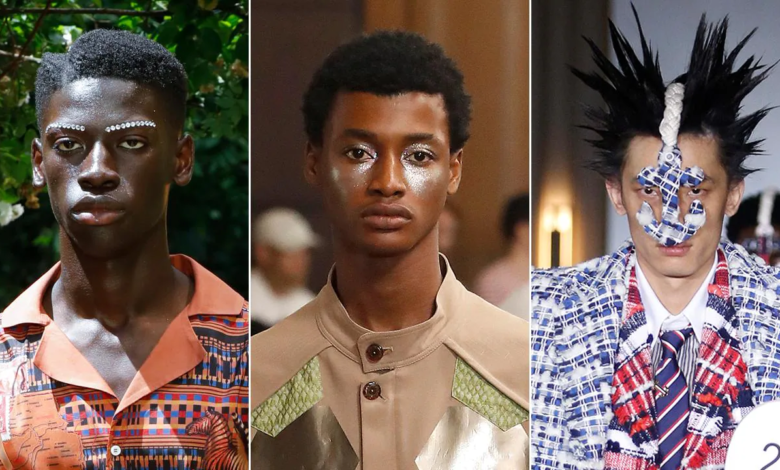 When it comes to expressing personal style and staying on-trend, fashion-inspired haircuts play a significant role. Haircuts that take inspiration from the runway can effortlessly elevate your look for every occasion. Whether you're aiming for an everyday chic style, a glamorous look for special events, or want to make a bold statement, there's a fashion-inspired haircut that suits your needs and reflects your unique personality.
Fashion-Inspired Haircuts for Everyday Wear
For your everyday haircuts, it's essential to choose styles that align with the latest fashion trends. This way, you can effortlessly stay on top of the style game while going about your daily routine. One popular option is the textured lob, a medium-length haircut with loose, tousled waves. This style exudes effortless sophistication and is perfect for adding a touch of runway-inspired glamour to your everyday look. Another trendy choice is the shaggy layers haircut, which adds movement and texture to your hair, giving it a carefree and fashionable vibe. If you prefer a more structured look, the sleek bob is a timeless option that never goes out of style. This haircut offers a polished and chic appearance, making it a go-to choice for fashion-forward individuals.
Effortlessly Chic Haircuts for Casual Outings
Casual outings call for haircuts that strike the perfect balance between style and ease. You want a look that showcases your fashion sense without appearing too formal. The tousled pixie is an excellent choice for those seeking a carefree and low-maintenance haircut. It offers a playful and effortless vibe, making it ideal for casual occasions. Another option is to embrace boho waves, which provide a relaxed and bohemian-inspired elegance. This style adds texture and movement to your hair, creating an effortlessly chic look. If you prefer an updo, the undone top knot is perfect for achieving that casual yet stylish appearance. This easy-to-create hairstyle is versatile and complements various outfits, allowing you to effortlessly elevate your casual outfits.
Glamorous Haircuts for Special Events
When it's time to attend special events or parties, a glamorous haircut can make all the difference. These occasions call for hairstyles that exude elegance, sophistication, and a touch of glamour. The glamorous updo is a classic choice that never fails to impress. It offers a timeless and refined look, perfect for formal events. If you prefer to wear your hair down, opt for voluminous curls. This hairstyle adds glamour and creates a stunning statement. For those with long, straight hair, a sleek and straight hairstyle can exude a modern and chic vibe. This style enhances your facial features and complements your outfit, ensuring you look camera-ready for any special event.
Edgy Haircuts for Making a Statement
If you're a trendsetter and love to make a bold statement with your hair, edgy haircuts are the perfect choice for you. These daring and fashion-forward styles allow you to showcase your individuality and stand out from the crowd. One popular option is the undercut, where a section of the hair is shaved or closely cropped while leaving the rest of the hair longer. This asymmetrical look adds an edgy and rebellious touch to your overall appearance. Another option is the asymmetrical bob, which features an uneven length, creating a dynamic and unconventional look. For those who want to experiment with color, vibrant hues and unique color combinations can transform your hair into a work of art. These edgy haircuts are perfect for those who embrace their inner fashion risk-taker and want to make a memorable statement wherever they go.
Conclusion
Incorporating fashion into your haircuts allows you to express your personal style and elevate your overall look for every occasion. Whether it's for everyday wear, casual outings, special events, or making a bold statement, there's a fashion-inspired haircut that suits your preferences. From textured lobs to glamorous updos, and edgy styles that demand attention, these haircuts offer endless possibilities for expressing your unique fashion sense. At the hair salon, skilled stylists are here to help you achieve your desired fashion-inspired haircut and make your hair dreams a reality. Embrace the runway looks and let your hair be the ultimate accessory, reflecting your personal style and enhancing your confidence.