Fashion
How to Remove Facial Hair For Women: Top Tips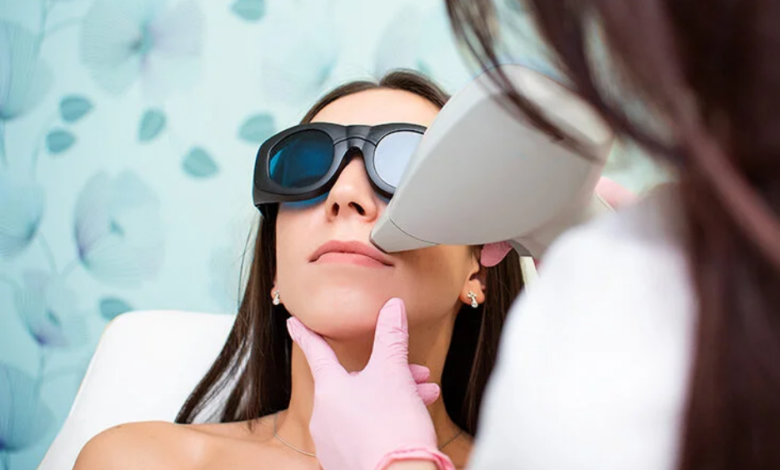 Nobody likes unwanted hair as it adversely affects a woman's beauty and personality. However, some might disagree, as many people are okay with body hair. But if you're not a big fan of facial hair, the good news is that multiple methods exist to remove facial hair from the roots.
Whether you're on a budget or ready to spend a hefty amount to get rid of unwanted hair, the following blog discusses some easy tips and tricks for facial hair removal. A cautionary note as each individual is unique with a unique skin. Hence the effects of removing facial hair might affect each person differently.
Follow our blog for a safe and expert device to remove facial hair on our website. Some factors such as skin type, color, sensitivity, and hair thickness strongly affect the time and result of trying each method. Keep these factors in mind, and you're set to eliminate those unwelcome guests from your face.
1. Shaving
For a pain-free and quick way for an urgent outing or a family meetup, use a shaving or moisturizing cream(whichever works for you) and gently remove it using the blade/ razor. Make sure after using, your clean the blade with an alcohol swab to eliminate chances of any infection.
You see, along with hair, a razor eliminates the dead skin too. Also, it's strictly recommended to never and ever share your shaver with anyone. Yes, even not with your siblings, as it's unhygienic and dangerous.
2. Waxing
Avoid conventional methods to prepare homemade bee wax, sugar, or lemon paste to remove unwanted hair. Plenty of facial strips with renowned brands are readily available in the market. Have a little homework, check out the people's website reviews, and make sure you buy the one wholly compatible with your skin type.
3. IPL Hair-removing Devices
Another FDA-approved, guaranteed, and pain-free ice-cool technology, here comes the Ulike hair removal IPL device. IPL stands for intense pulse light and uses infrared light to heat hair follicles and prevent further growth. Now you can binge-watch your favorite show while enjoying a cool, pain-free, and relaxed hair-removing session right in the comfort of your home.
4. Depilatory Creams
Who cares about ingrown hair when you have depilatory creams to save the day? Now with these magical creams, you're all set to go out with clean and smooth skin whenever and wherever you want.
The best thing about these creams is they contain a particular alkaline chemical that breaks down the keratin of hair and leaves them in a state where you can easily wash them off. Yes! Without pain and any hassle, get rid of your unwanted hair. Check the cream's compatibility with your skin, as the wrong type might adversely affect your facial skin.
5. Professional Treatments
Money can buy anything; that goes the same with the ultimate solution: getting rid of your wanted hair. Professional treatments like electrolysis, laser treatments, chemical peeling, etc., can be availed. Although these treatments require huge costs, they promise hair-free skin for longer than the conventional methods and permanent hair removal with continuous sessions.
Conclusion
With technological advancements, facial hair won't cause much trouble as there are multiple options to eliminate them. Still, it's strictly advisable to consult a dermatologist or a professional for patch tests or allergies. We hope our blog helped you find one method to remove unwanted hair. Which of these methods have you tried, or are you planning to try?, Let us know in the comments below.