Fashion
The Prom Dress Fitting Guide: Tailoring for a Flawless Fit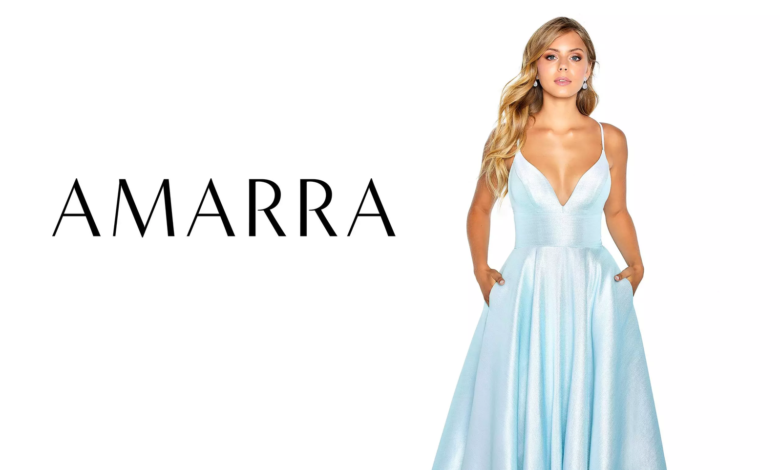 With prom season just around the corner, high school girls everywhere are on the hunt for the perfect prom dress. Finding a prom dress that is not only stylish but also fits your personality can be a daunting task. But fear not; we have compiled a list of the latest trends and tips to help you find the prom dress of your dreams.

One of the hottest trends this year in prom dresses is the trend of unique and bold colors. While classic black, white, and red will always remain popular choices, fashion-forward girls are opting for unconventional colors such as emerald green, royal blue, and even metallics like gold or silver. These eye-catching colors make a statement and ensure that you stand out from the crowd on your big night.

Another trend that has been gaining popularity is two-piece prom dresses. Gone are the days of the traditional long gown; now it's all about showing off some skin with a chic crop top and skirt combination. This modern twist on a classic silhouette allows you to play with different styles and mix-and-match tops and bottoms to create a truly personalized look.

When it comes to fabric choices, lace is reigning supreme this season. Lace adds an element of elegance and sophistication to any dress, making it a popular choice among prom-goers. Whether it's intricate floral lace patterns or delicate sheer lace overlays, incorporating lace into your prom dress is an excellent way to add texture and femininity to your overall look.

For those who aren't afraid to push boundaries and make a bold fashion statement, feathers are another trend worth considering. Feathers add drama and extravagance to any outfit, making them an ideal choice for those who want to make heads turn when they enter the room. Whether incorporated as accents on the hemline or used as an overall overlay for a whimsical touch, feathers are sure to make you stand out from the crowd.
A crucial aspect of finding the perfect prom dress is choosing one that flatters your body shape. Every girl is unique, and knowing what silhouettes work best for you can make all the difference. For those blessed with an hourglass figure, a form-fitting mermaid or trumpet gown will accentuate your curves in all the right places. If you have a pear-shaped body, consider an A-line dress that cinches at the waist and flows outwards to create a balanced silhouette.

Finding the perfect prom dress is just the first step; accessories play an equally important role in completing your overall look. This year, statement earrings are all the rage. Oversized hoops or chandelier earrings add glamour and dimension to any outfit without overpowering it. If you prefer a more minimalistic approach, opt for delicate stud earrings embellished with crystals or pearls

Clutch bags are another essential accessory to complete your prom ensemble. Choose a small-sized bag that can hold essentials like your phone, lipstick, and some cash while still looking stylish. Opt for metallic finishes or embellishments to add a touch of glamor to your look.

Don't forget about shoes! While stilettos are always a classic choice, this year's trend leans towards comfort without compromising style. Chunky block heels and wedges provide stability while still adding height and elegance to your look.

Finally, let's not overlook hair and makeup. When choosing a hairstyle for prom night, consider opting for soft curls or a sleek updo for an effortlessly glamorous look. As for makeup, keep it fresh and natural with neutral tones on the eyes paired with a bold lip color to make a statement.

In conclusion, finding the perfect prom dress involves staying updated on the latest trends while also considering what suits you best. With unique colors, two-piece sets, lace, feathers, and various flattering silhouettes available this season, there is something for everyone regardless of their style preference or body shape. Remember to accessorize wisely and pay attention to hair and makeup to complete your prom look. With these tips in mind, you're guaranteed to have a night filled with fashion-forward fun and unforgettable memories.