Travel
Choosing an Exceptional Intermediary for Obtaining a Portuguese NIF: A Comprehensive Guide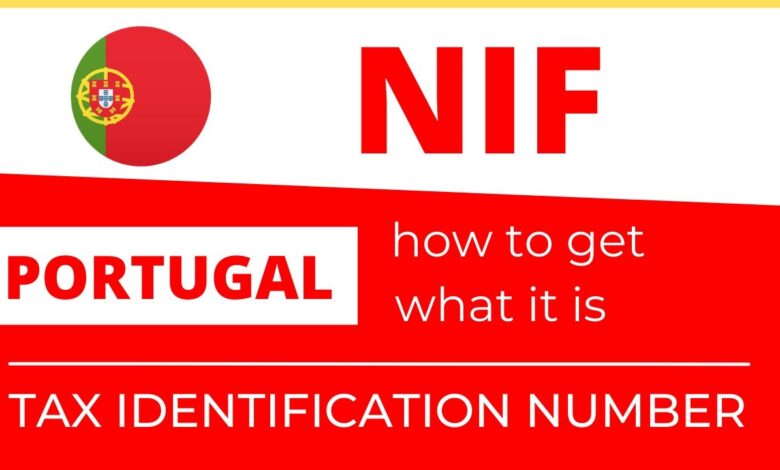 Are you planning to get a Portugal NIF (Número de Identificação Fiscal) number? The reasons could vary significantly for different individuals. Some might require it for professional reasons, while others might need it for personal or recreational activities in Portugal. Regardless of the driving force behind your need, one thing is clear: you will benefit from some professional help. A competent and reliable service provider can be invaluable in guiding you through the often complex and tedious process of obtaining a NIF. This comprehensive guide aims to help you identify the top characteristics to look for in an intermediary for obtaining a Portuguese NIF.
An Exceptional Service Provider Offers Competitive Pricing
First and foremost, let's discuss the issue of pricing. It's no secret that intermediaries often provide a more efficient and streamlined service than traditional routes. They are, after all, professionals who are well-versed in the process and know exactly what needs to be done. But that doesn't mean you should be charged an arm and a leg for their services.
It's a good idea to keep an eye on the going rates for NIF-issuing services. Just like with any other service, prices can fluctuate based on a variety of factors, including the speed of service, the level of expertise of the intermediary, and the complexity of your particular situation.
For example, if you need your NIF number post-haste and expect the procedure to be completed within three working days (which is quite fast by any standard), you can expect to pay around 300 EUR. While this may seem steep, remember that you're paying for a premium, expedited service.
If you have a bit more time to spare and can wait for five business days, a fair price would be around 150 EUR. And if you're not in a rush and can afford to wait up to 10 business days, a reasonable fee should not exceed 100 EUR.
However, pricing isn't everything. While it's important to ensure that you're not being overcharged, you also want to ensure that the service you're getting is worth the price.
Timeliness Is of the Essence
In any service, timeliness is a critical factor, and obtaining a Portuguese NIF is no different. Reliable service providers understand the importance of time and will provide an accurate estimate of when you can expect to receive your NIF number.
Of course, certain unforeseen circumstances, like national holidays or unexpected bureaucratic hiccups, might cause slight delays. However, a professional service provider will always factor in these potential delays when giving you an estimate and will keep you informed every step of the way.
Avoid services from intermediaries who merely claim to assist with NIF numbers without providing clear, transparent timelines. They should be upfront about how long the process typically takes and what factors might influence the timeline.
An User-friendly Website Is Essential
In today's digital age, a service provider's website often serves as the first point of contact for potential clients. As such, it plays a crucial role in forming the first impression. While it might not seem critical at first glance, a well-designed and user-friendly website can tell you a lot about an intermediary's professionalism and dedication to customer service.
A quality website should be easy to navigate, with all the relevant information easily accessible. It should provide a clear description of the NIF acquisition service, outline the exact costs, provide detailed instructions for the client, list the necessary documents, and so on. The site should also be mobile-friendly, allowing you to access the information easily, whether you're at home on your computer or on the go on your smartphone.
Importance of Clear Communication Channels
Good communication is fundamental to any service, and obtaining a Portuguese NIF is no exception. If you have a question or encounter an issue during the process, you should be able to easily and quickly get in touch with the service provider. Whether it's a problem with uploading your documents or a simple query about the process, having a quick and efficient way to contact the service provider can save you a lot of stress and time.
In this regard, having a dedicated "Contact Us" section on the service provider's website is a must. This section should provide multiple ways to get in touch, such as an email address, a phone number, and possibly even a live chat option. In this day and age, many service providers also offer the possibility of contacting them via instant messaging apps such as WhatsApp, which can be a convenient and efficient way to resolve any issues.
In the absence of clear contact information, you may find yourself struggling to get the help you need when you need it, leading to unnecessary stress and delays. If it's hard to find the provider's contact information, it might be a sign that they don't prioritize customer service, and it might be better to look elsewhere.