Travel
Safari Adventure: Exploring the Wildlife Treasures of Tanzania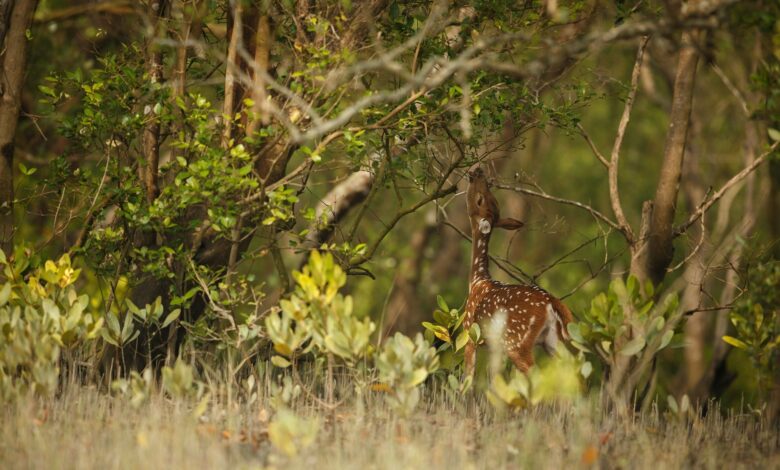 Tanzania is one of the top safari destinations in Africa, known for its breathtaking landscapes and diverse wildlife. Located in East Africa, the country boasts several national parks and reserves that will leave you in awe of nature. Here's a guide to exploring the wildlife treasures of Tanzania.
Best Time to Visit Tanzania for Safari
Tanzania has two dry seasons: January to March and June to October. These are considered the best time to visit the country for safari. If you are looking for visa then click here and get all the things done in a smooth manner. During the dry seasons, the animals gather around waterholes and rivers, making it easier to spot them. The weather is also pleasant, with clear skies and less chance of rain.
Popular National Parks and Reserves to Visit
Serengeti National Park
Serengeti National Park is Tanzania's most famous national park, known for its large population of wildebeest and zebras. It's also home to lions, leopards, elephants, giraffes, and many more wildlife. The park offers several accommodation options, from luxury lodges to budget-friendly campsites.
Ngorongoro Conservation Area
It is a home to the world's largest intact volcanic caldera. It's also a great place to spot the big five (lion, elephant, buffalo, leopard, and rhino). The area is also known for its traditional Maasai villages and stunning views of the surrounding landscapes.
Tarangire National Park
Tarangire National Park is located in northern Tanzania and is famous for its large elephant population. The park is also home to lions, leopards, zebras, giraffes, and several bird species. Tarangire River attracts many wildlife during the dry season, making it a great spot for game viewing. The park also offers several accommodation options, from luxury lodges to budget-friendly campsites.
What to Expect on a Safari in Tanzania
Game Drives
Game drives are the most popular and common way of exploring Tanzania's national parks. Game drives are usually conducted in 4×4 vehicles and are led by experienced guides who will take you to the best spots for wildlife viewing.
Walking Safaris
Walking safaris are a unique way of exploring Tanzania's wildlife. It's an opportunity to get up close and personal with nature and experience the sights and sounds of the bush. Walking safaris are usually conducted in small groups and are led by armed guides who will ensure your safety.
Balloon Safaris
Balloon safaris are a once in a lifetime experience that will take your breath away. It's an opportunity to see Tanzania's wildlife from a different perspective, floating above the savannahs and forests. Balloon safaris are usually conducted early in the morning, and end with a champagne breakfast in the bush.
Tips for a Successful Safari in Tanzania
Choose your Accommodation Wisely
Tanzania offers several accommodation options, from luxury lodges to budget-friendly campsites. It's important to choose accommodation that suits your preferences and budget. It's also advisable to book in advance, especially during peak season.
Respect the Wildlife
It's important to remember that you are a guest in the animals' territory. Always respect their space and avoid disturbing them. Listen to your guide's instructions and always stick to the designated trails.
Pack the Right Gear
The right gear is essential for a successful safari. Make sure you pack comfortable and breathable clothing, sturdy walking shoes, a hat, and sunscreen. Don't forget your camera and binoculars to capture all the amazing moments.
Conclusion
Tanzania's wildlife treasures are truly awe-inspiring. From the vast savannahs to the dense forests, the country offers a unique and unforgettable safari experience. Remember to respect nature and enjoy the ride.