Travel
Everything You Need to Know in a Camper Van Rental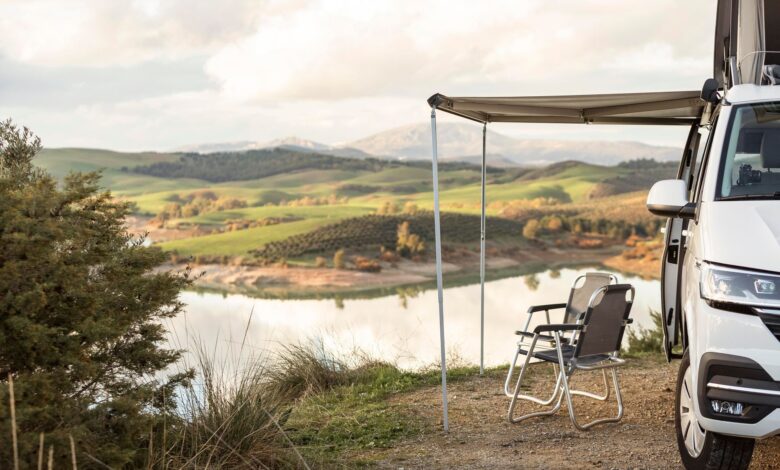 There are a few key things to remember when renting a camper van. These include the size, cost, and insurance. Also, check to see if the camper rental in Iceland offers 24/7 roadside assistance.
The best way to rent a camper van is through an online marketplace. This peer-to-peer marketplace connects owners and renters safely and easily, including insurance protection and 24/7 roadside assistance.
Cost
The cost of a camper van rental can add up quickly if you need to be more careful. The most obvious expense is the nightly rental rate, but there are a few other things to consider. First, you'll need to factor in the cost of a security deposit. Most owners require a large, upfront deposit for camper rentals and will only return it if the vehicle is returned in the same condition you received. Other potential hidden costs include mileage charges and cleaning fees.
You'll also need to consider the number of people traveling with you. The larger the group, the bigger the RV you'll need to rent. Be sure to find an RV or camper that fits everyone comfortably and has enough storage space. Additionally, check whether the RV or camper has enough seats and air conditioning for everyone.
If you're itching to try #vanlife but want to avoid committing to buying your camper, many companies rent ready-to-camp, converted vans. The vans are fully equipped with everything you need to sleep, cook, and explore, and many have rooftop tents for added adventure. Some of these companies have multiple locations throughout the American West. Other companies specialize in specific types of camper vans, such as retro VW buses or modern high-tops.
Insurance
As with renting a car, it's best to check with your homeowners or renters insurance provider about coverage for personal items while traveling in an RV. Depending on your policy type, you may be reimbursed for any items stolen from your RV if you file a claim under your existing policy. However, you'll likely be subject to the same deductible as any other claim you make under your policy.
If your RV is listed on a peer-to-peer rental platform, you should also seek insurance coverage through them. Most platforms require at least liability insurance for RV owners when their vehicles are rented out, and it's a good idea to have collision insurance. Liability insurance covers damages to other people's property or injuries that occur during an accident the renter causes with your RV.
You can also consider a company which offers policies to van lifers and RVers. Its coverage varies, but it's designed to address the unique needs of these travelers. Another option is to explore the benefits of your credit card, as many major cards offer built-in rental car insurance that can cover an RV during a trip. However, these types of coverage are typically limited in duration, and the requirements for claiming them can vary widely.
Fuel
If you're looking for an Instagram-worthy trip, this company offers vans that can hold up to four people. They have premium sound systems so you can belt out your favorite tunes while you enjoy the scenery on the road. They also have camp chairs, sleeping bags, and cooking utensils to make your trip more comfortable.
This company has three locations across the US. Their fleet of funky VW camper vans embodies the California lifestyle. They offer one-way rentals to save on fuel costs and are committed to reducing their carbon footprint. Their vans also have a water tank and disposal system to reduce waste-water runoff in national parks. They have a three-night minimum for rentals and require a $60 preparation fee.
The company's vans have everything you need for your road trip, including kitchen equipment and bedding. They also have a curated playlist of popular songs to keep you going on the road. It is important to note that the vehicles are older and can be noisy if you plan on traveling far distances.
If you're interested in renting an RV but need to know if the nomadic lifestyle is for you, a rental can allow you to try it out before committing. However, RVs and full-size vans aren't known for their fuel economy so you may spend a lot of money on gas.
Safety
If you've been itching to try #vanlife but want to save money buying your van, renting one is an excellent option. Many companies now rent ready-to-camp, converted vans with all the necessities for a comfortable road trip. These RVs range from minivans to Class B vans with rooftop tents and luxury amenities.
Before you drive off with your new RV, it's important to inspect it to ensure that everything is in working order and there aren't any broken items. It's also a good idea to have an orientation with the owner or their agent. This will allow you to ask any questions about operating the campervan and determine what amenities are included.
It would help if you double-check that the number of people the RV sleeps is accurate. Some RVs will claim to sleep up to five people, but this may be in a way that could be more comfortable and safe. For example, four adults are recommended to sleep in a different bunk bed.
Before you leave for your trip, ensure you have a route map and that the RV has sufficient fuel to cover your itinerary. It's also a good idea to bring extra water and food if you run out of stuff already onboard.