Travel
Innovations in Off-Road Fleet Management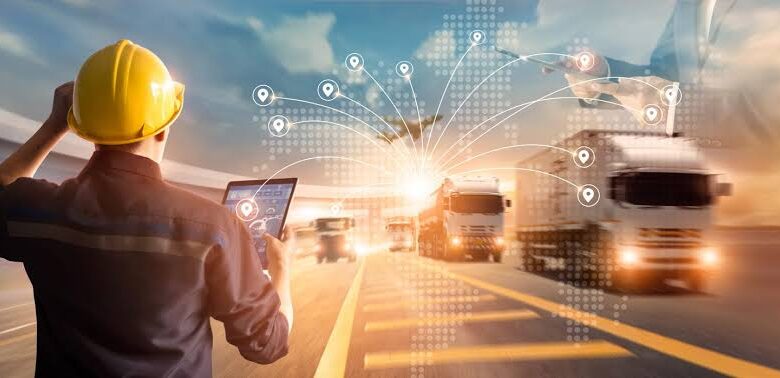 Off-road fleet management is undergoing a significant evolution at the moment. The world is still in the early stages of adopting low- to zero-emission technology, but there is hope for the future.
In a report on electrification and construction equipment by Waytek Wire, 71% of respondents said they believe electric equipment will take over fuel-powered equipment in the coming years. The innovation is forecasted to happen, even in the wake of high upfront costs and other challenges.
Many innovations in off-road fleet management are also in the telematics space, where software like Trackunit can be used to increase efficiency, safety, and compliance in construction projects. We'll look at some innovations below.
Technologies evolving off-road fleet management
We can't attribute the new-found efficiency in off-road fleet management to a single technology. Various technologies make a difference, here are a few.
Telematics
First and foremost, telematics has changed the game for off-road fleet management. It's a wireless technology that transmits off-site data from construction equipment or vehicles to a central office.
Think of telematics as a hybrid of two technologies because that's what it is. These technologies are telecommunications and informatics.
Collectively, they form a system that gathers data, stores it, and then transmits it wirelessly. The framework paves the way for:
Predictive Maintenance: Telematics systems in off-road vehicles can send alerts whenever equipment requires maintenance. The feature is especially helpful during remote operations.
Fleet Management: Managers don't have to walk around the off-road site all day long, keeping an eye on the equipment. Telematics does it for them. As we develop better monitoring devices, the level of information we gather from the field is increasing.
Equipment Safety: Telematics devices help track the location of equipment, protecting a company's assets against theft and vandalism. With geo-tracking and geofencing, managers can be notified whenever their equipment leaves or enters designated zones.
Compliance: Fleet managers no longer have to pay the price for non-compliance. They can simply record and show the data captured by telematics devices as proof of compliance — no more guessing or relying on manual logs.
Electric equipment
Over the years, heavy-duty equipment manufacturers have shifted their focus to alternative power sources. Volvo's electric wheel loader and excavator are good examples of this shift.
JCB has also introduced its E-Tech machinery range, the newest addition to which is the 403E wheel loaders. These zero-emission electrified vehicles can work in enclosed, underground, and indoor spaces.
Another example is Komatsu's electric excavator. In 2023, the company launched the PC200LCE-11 and 210 LCE-11 models of electric excavators that use lithium-ion batteries. These excavators will be available for rental in the European and Japanese markets. Komatsu has a mission to electrify most of its equipment as the company wants to be carbon neutral by 2050.
CAT, the leading construction equipment manufacturer, also has its own line of electric machines. So far they include multi-tonne electric excavators and wheeled loaders.
CAT uses its lithium-ion batteries (48v, 300v, and 600v) in these machines. The company's expertise with electric mining machines will help in their electrification process.
As evident, all major players in the heavy-duty equipment industry are investing in electric vehicles. Increased environmental concerns and a push towards sustainable development drive the shift.
Jobsite safety
In recent years, job site safety has emerged as a key concern in the construction industry. With heavy machinery and high-risk tasks involved, construction sites are prone to accidents and injuries.
As a result, innovations are also taking place in this domain. Some primary aspects are:
Using Telematics: Managers are now using telematics to monitor engine diagnostics and hours worked. One, it helps predict maintenance issues, and two, it ensures that operators are not working beyond safe hours.
Access Control: Off-road machines come equipped with access controls requiring a code or key. The operators can only activate the machines if trained and certified. It ensures that only competent individuals handle dangerous equipment.
Aerial Work Platforms: These platforms have replaced traditional scaffolding in many projects as they provide safer access to heights without requiring ladders or stairways.
Takeaway
Judging from the current trends, it is clear that the industry is moving towards a greener and safer future. With technological advancements and increased awareness, we can expect to see more advanced and safe job sites in the future.