Lifestyle
A Look at Michigan's Thriving Arts Scene: What to See and Where to Go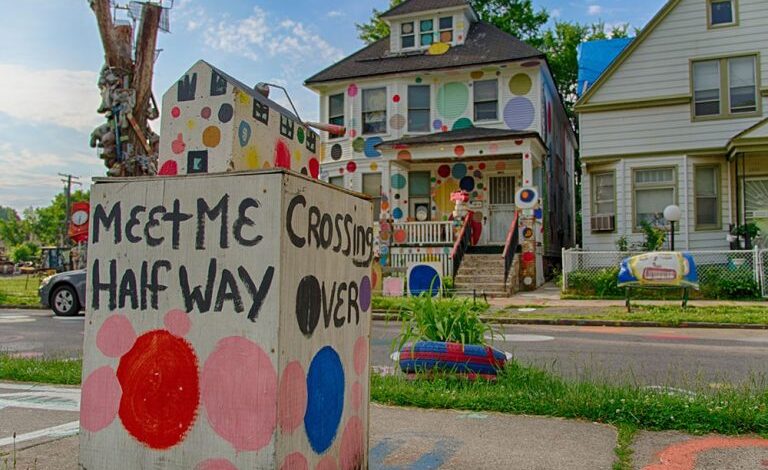 With its diverse landscapes and rich cultural heritage, Michigan has carved a unique niche in the art world. In Michigan, there are bustling urban hubs and serene lakeside towns. Not only that, this state offers a thriving arts scene that caters to a wide range of tastes.
You may be an art connoisseur or love to explore creative expressions. Either way, Michigan has something to offer everyone.
Below are the must-see attractions and the best places to experience the state's vibrant artistic offerings.
Urban Marvels: Detroit's Artistic Resurgence
Detroit was once known primarily for its automobile industry. Today, it boasts a dynamic arts scene that rivals those of more traditional cultural capitals. If you haven't experienced the below artistic offerings, you're missing out!
The Detroit Institute of Arts
The Detroit Institute of Arts is a testament to the city's commitment to creativity. It houses an impressive collection of over 65,000 artworks! The art spans diverse eras and cultures. When you visit, you enjoy a visual journey through humanity's artistic achievements.
Eastern Market
Moreover, you can view more art at the city's Eastern Market. This market is the largest historic public market in the United States. It buzzes with creative energy every weekend. Local artists gather to showcase their paintings, sculptures, crafts, and more during this time.
Detroit's Art-Filled Streets
Detroit's streets have also become an open-air gallery. Explore the streets and find colorful murals and street art adorning buildings. All the art reflects the city's resilience and creative spirit.
Cultural Tranquility: Art in Ann Arbor
For a more serene yet equally stimulating artistic experience, Ann Arbor beckons. This town is home to the prestigious University of Michigan and has an intellectual and creative aura.
Museum of Art
The university's Museum of Art houses an eclectic collection. The collection ranges from ancient artifacts to contemporary installations.
Street Galleries
Like Detroit, Ann Arbor's commitment to fostering creativity is evident. You can appreciate it in its numerous galleries that line the streets. These spaces exhibit local talent and draw artists and art enthusiasts nationwide.
Kerrytown District
The Kerrytown District stands out as a hub of creative expression. It features artisan shops, galleries, and a bustling market. Visit the community, and you'll love seeing the handmade crafts and artworks.
Art Festivals & Fairs
Ann Arbor's emphasis on artistic engagement is further exemplified by its various art festivals and fairs. They provide a platform for artists to connect with the community and vice versa.
Lakeside Artistry: Muskegon's Creative Charms
Experience Muskegon, a city located along the shores of Lake Michigan. This lakeside town boasts a burgeoning arts scene. It draws inspiration from its scenic surroundings.
The Muskegon Museum of Art
The Muskegon Museum of Art, a gem in the city's heart, features a permanent collection and rotating exhibitions. The museum showcases regional and national artists.
Lakeshore Art Festival
The annual Lakeshore Art Festival is a testament to Muskegon's commitment to creativity. It attracts artists and visitors from all corners. This festival's interactive approach sets it apart. During the festival, attendees engage directly with artists and even participate in workshops.
Rural Revelations: Art in Traverse City
The town's intimate galleries and studios characterize the town's art scene. These personal artistic locations often double as serene retreats.
These spaces provide artists the solitude to create. And at the same time, visitors can witness art in the making.
Glass Artz Center
Traverse City's focus on craftsmanship is evident in its dedication to preserving traditional art forms like glassblowing. The town's Glass Artz Center stands as a testament to this commitment. At the center, master artisans create intricate glass pieces reflecting innovation and tradition.
The annual Traverse City Film Festival adds a cinematic flair to the town. It celebrates the art of filmmaking and attracts directors, actors, and enthusiasts alike.
Spectrum of Artistic Experiences at Your Fingertips
From Detroit's urban resurgence to Ann Arbor's intellectual haven and Muskegon's lakeside charm to Traverse City's rural revelations, this state offers a spectrum of artistic experiences catering to various tastes.
Embark on your artistic journey through Michigan. During your explorations, you'll be captivated by the expressions of human creativity. It may even inspire you to master creative forms yourself! Marijuana can aid you in feeling more inspired and expressive. You can learn how to get a medical marijuana card in Michigan here.
Start exploring and immerse yourself in the vibrant streets of Detroit. Or, do some thoughtful reflection by the tranquil lakes of Traverse City.
No matter the area, Michigan's arts scene is sure to leave an indelible impression. It continues to remind us of the beauty and power of human imagination.