Lifestyle
How to Find Top-Rated Inflatable Kayaks for Fishing Adventures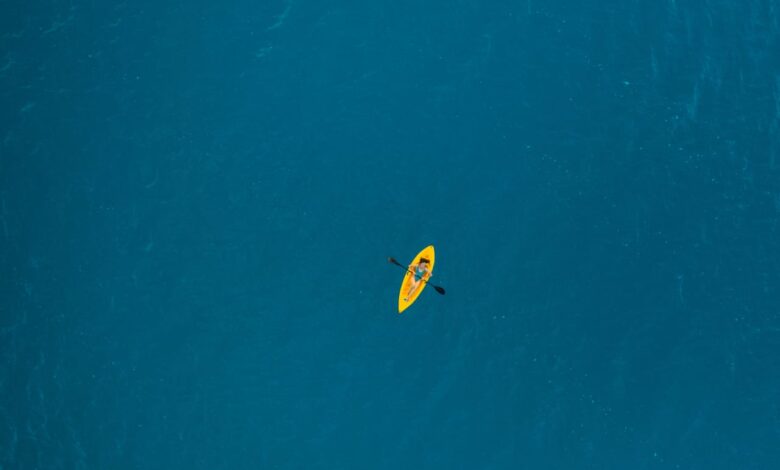 What could provide real security for a great fishing adventure out on the water? Travellers and enthusiasts in this field are encouraged to source an inflatable kayak for this moment. They are popular in the market, easy to use, provide portability and cut out a lot of the logistical hassle brought about by hardshell designs.
The issue community members have in this instance is establishing the right brand from various competitors. What makes sense? What is value for money? Rather than embarking on a confusing and stressful process, here is an opportune time to survey the techniques which people use to make their fishing adventure worthwhile.
Considering the Conditions First
Flatwater paddling and whitewater rafting are two very different activities. Individuals and groups arranging a fishing adventure are likely to be situated on calm waters, ranging from rivers to lakes and even the ocean. This is a chance to identify the best model for the occasion, finding a design which suits the terrain and offers clear maneuverability in equal measure.
Stability & Weight Guarantees
Safety and performance are necessary for participants preparing for their travels. Landing the fish, reeling and casting call for balance at every action. Shortlisting items with wider hull designs ensures more support and stability, especially when incorporating the gear. This is why choosing the perfect inflatable kayak for your adventures requires a degree of research, removing brands which do not fit this description and struggle to offer necessary guarantees on the water.
Checking Material Integrity
Maintaining and repairing inflatable kayak models becomes a problem for fishing groups who do not check the integrity of the material. Selecting brands which showcase high-quality puncture-resistant PVC or reinforced fabrics are strongly advised. This will offer a foundation of a reinforced bottom, extra thickness and multiple air chambers for the purpose of durability out on the water.
User-Friendly Features & Set-Up Logistics
Experienced operators and people in the market for inflatable kayaks for beginners have the same requirement – the design needs to be equipped for efficiency and fishing-specific exercises. Storage compartments, rod holders, anchor systems and attachment points become great features to leverage. For simple set-up processes, it is beneficial to find packages which are compact, convenient and simple for members to inflate at the right time and place.
Customer Reviews & Recommendations
Solo travellers and fishing groups alike are advised to read the reviews left by other customers. This is an industry awash with feedback. The key for any consumer is to recognise trends, find which models suit the occasion and which outlets enjoy the best track records in the business. Scan search engines, apps and social media pages before opening conversations with other enthusiasts to see if a recommendation is forthcoming.
First-Hand Experience/Experimentation
On most occasions, it is easy to consider which hardshell kayaks are suited for the task. Inflatable alternatives require a more delicate touch. Here is where experience counts. If there is a chance to connect with a friend, a tour group or a supplier who offers rentals, take one out on the water and assess if it is suitable for the trip. It is the best possible reference point.
Conclusion
The best kayak model sourced from inflatable manufacturers may not present itself at the first opportunity. Follow these prompts to know what is worth the money and what will deliver the ideal fishing journeys on the water.