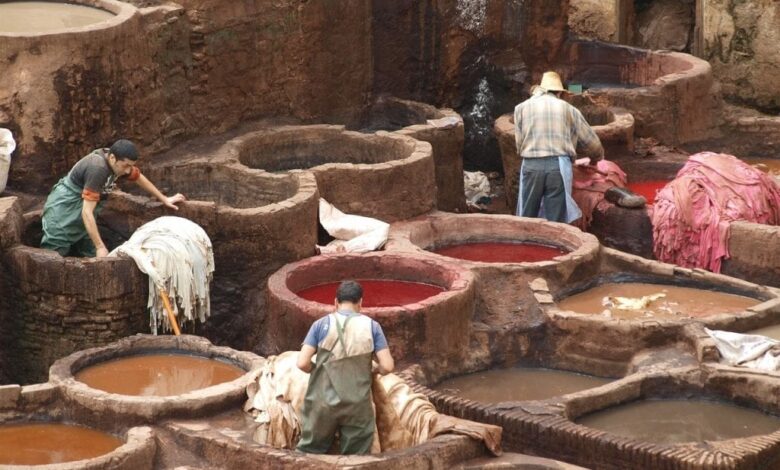 Want that perfect bronzed look this summer without sunbathing?
Now, it's possible with the help of sunless tanning techniques. The result is as good as getting a natural tan without the harmful side effects of prolonged exposure to the sun's UV rays. So, what are you waiting for?
If you can find a leading tanning salon in Coral Springs, for instance, you can be sure of getting a uniform glow that will last you the entire summer. These salons use top-of-the-line tanning techniques that are designed to produce a flawless tan minus streaks and blotches.
Types of tanning methods that give a long-lasting perfect tan:
You will find a wide range of sunless tanning methods that salons nowadays use to give their customers an excellent summer glow. Of these, airbrush tanning and spray tanning are found to be fast and effective. They are UV-free making them perfect and healthy for your skin. You won't need to worry about premature signs of aging and other types of skin diseases as a result of the tan.
Airbrush Tanning: Airbrush tanning is one of the best-known methods for getting a perfect tan. Celebrities prefer it to spray tanning because the professionals doing it will choose a formula that suits your skin tone perfectly. Everyone has a distinct skin tone and you need to choose a shade that complements it so that the tan looks completely natural. An airbrush gun is used for spraying this solution onto the skin. The solution has DHA, an active ingredient that is a harmless organic substance producing a natural-looking, safe tanning reaction on the skin's outermost layer. Salon professionals have to be trained to do this the right way; they make sure that the spray is spread uniformly across all the parts that you want to get tanned. They need to be careful to avoid areas where you don't want too much tan, like the elbows or underarms. When done properly, airbrush tanning gives streak-free and stain-free results. If there are any mistakes, the professionals can touch these up, and even out the tan, if needed, in specific areas. Airbrush tanning can do away with tan lines and offer specialized treatment for the abs and thighs to define them better.
Spray tanning: Spray tanning at a reputed tanning salon can provide a sun-kissed look in record time. You can protect your skin with a spray tan and flaunt just the right amount of tan you have dreamed of. Spray tanning is relatively easy and you will find these in a wide range of strengths. They won't damage the skin in any way. They contain DHA, an active glycerin derivative that triggers the skin's amino acids and produces melanin. Spray tanning is also found to be safer than using tanning beds or spending hours on the beach to get a sun tan. You will not be exposed to the harmful UV rays of the sun and will acquire a uniform-looking bronzed look in the shortest possible time. One may feel a tad nervous when undergoing spray tanning for the first time, but the professionals will guide you throughout the process. This tanning method is customizable to suit the specific interests and preferences of the client. Depending on whether you want a dramatic or sober tan, start looking for the "best tanning salon near me" for this new tanning experience.
Sunbed tanning: If you can find a salon like the Boca Tanning Club, you will be able to avail super sunbeds. These are fitted with state-of-the-art tanning lamps that are well-maintained and capable of eliminating harmful UVB rays while taking advantage of their benefits. Tanning beds produce UV radiation using UV lamps or bulbs; every such lamp has an inductor that regulates the current flowing through it. When the current is switched on, the lamps start to produce high UV rays containing both UVB and UVA. This results in quick melanin production. Tanning beds may have high-pressure UV lamps, which are made of quartz and not glass which is found in low-pressure bulbs. The pressure inside these UV lamps is much higher than the pressure outside, and this is why they need thick quartz because they get hotter and produce very high radiation. The epidermis, or outermost skin layer, has a pigment melanin. UV radiation activates melanocytes. Tanning bed UV lamps make the melanocytes produce more melanin, like the sun. It's important to follow proper safety guidelines and have protective eyewear on when you opt for this tanning method.
Once you are well-versed in these tanning methods, you should choose one that you think will be a good fit for you. When you already have very sensitive skin and are keen to get a safe tan that is not likely to produce any side effects, then spray tanning is probably better. For those of you keen to get a whole body tan and not afraid of taking extra safety precautions for this, a tanning bed or sunbed tanning is better. Here, you need to find a trustworthy tanning salon that has highly trained and experienced staff to conduct this procedure properly.
Regardless of which tanning method appeals to you, the important thing is to find the right tanning salon that conforms to proper safety measures and knows how to do its job. You don't want to take chances with your skin health, so, it's very important that the salon knows how to take care of it.
Look for tanning salons that are clean, hygienic, and well-maintained, and offer the latest tanning beds and tanning techniques. Don't forget to read customer testimonials and feedback about their services. It may be a good idea to physically visit them before you book a tanning session.
On your part, you should also do certain things before tanning to get the best possible outcome. This starts by exfoliating the skin to remove dead cells prior to tanning. You must apply sunscreen during the process to prevent irritation and sunburn. When you have chosen to go for sunbed tanning, protective eyewear is important.
Spend time researching tanning salons near you before you walk into any. These are the best places to get sunless tanning because they use the right methods and sprays that won't damage your skin in any way.