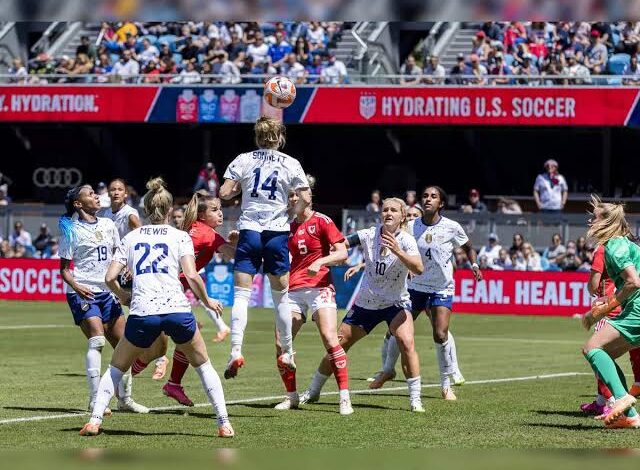 Introduction:
The FIFA Women's World Cup is a global event that showcases the incredible talent and excitement of women's soccer. If you're unable to attend the live matches, don't worry! In today's digital age, there are various ways to watch FIFA Women's World Cup online. This article will explore five popular methods that ensure you won't miss any of the thrilling action and memorable moments from the tournament.
Official Broadcasters and Streaming Platforms:
One of the primary ways to watch the FIFA Women's World Cup online is through official broadcasters and streaming platforms. Leading broadcasters like BBC (United Kingdom), FOX Sports (United States), TF1 (France), and Optus Sport (Australia) provide comprehensive coverage of the tournament. They offer live streaming of matches, highlights, analysis, and on-demand content. Additionally, popular streaming platforms such as fuboTV, Sling TV, Hulu + Live TV, and YouTube TV often include the channels that broadcast the Women's World Cup, allowing viewers to access matches on various devices.
FIFA Official Website and App:
The official website and app provided by FIFA are reliable sources for watching the Women's World Cup online. The FIFA website offers live streaming of matches, along with match schedules, team information, and real-time updates. It also provides highlights, interviews, and analysis to keep fans engaged throughout the tournament. For those who prefer mobile viewing, the official FIFA app, available for iOS and Android, offers a user-friendly interface and allows streaming, access to match statistics, and push notifications for key events.
Social Media Platforms:
Social media platforms have become a popular way to follow major sporting events, including the FIFA Women's World Cup. Broadcasters and official tournament accounts share live updates, highlights, and behind-the-scenes content on platforms like Facebook, Twitter, Instagram, and YouTube. Some broadcasters even live stream matches through their social media channels, providing an alternative option for online viewing.
Furthermore, video-sharing platforms like YouTube often have dedicated channels that upload match highlights, player interviews, and analysis. Subscribing to these channels ensures that you can catch up on the action at your convenience. Engaging with the Women's World Cup on social media also allows you to join discussions, connect with fellow fans, and stay up-to-date with the latest news.
VPN Services:
If you encounter geo-restrictions while accessing official broadcasters or streaming platforms, a Virtual Private Network (VPN) service can help. A VPN allows you to change your IP address and bypass regional restrictions. By connecting to a server in a country where the Women's World Cup is broadcasted, you can gain access to live streams and coverage. Numerous VPN services, such as NordVPN, ExpressVPN, and CyberGhost, offer a range of servers in different locations to choose from, enhancing your online viewing experience.
Official FIFA Broadcast Partners:
FIFA partners with local broadcasters in different countries to ensure widespread coverage of the Women's World Cup. These official broadcast partners often have dedicated websites or apps that allow fans to watch the tournament online. Examples include CBC (Canada), SBS (Australia), ZDF (Germany), and Globo (Brazil). By visiting their websites or downloading their apps, viewers can enjoy live streaming, match replays, and comprehensive coverage specific to their region.
Conclusion:
The FIFA Women's World Cup is an event that captivates soccer fans worldwide. Whether you choose to watch through official broadcasters and streaming platforms, utilize the FIFA website and app, engage on social media, employ VPN services, or access official FIFA broadcast partners, there are numerous ways to enjoy the tournament online. With these options, you can witness the incredible performances and celebrate the achievements of women's soccer during this highly anticipated event.