Business
Why an Abu Dhabi-based streaming app is the future of the global music industry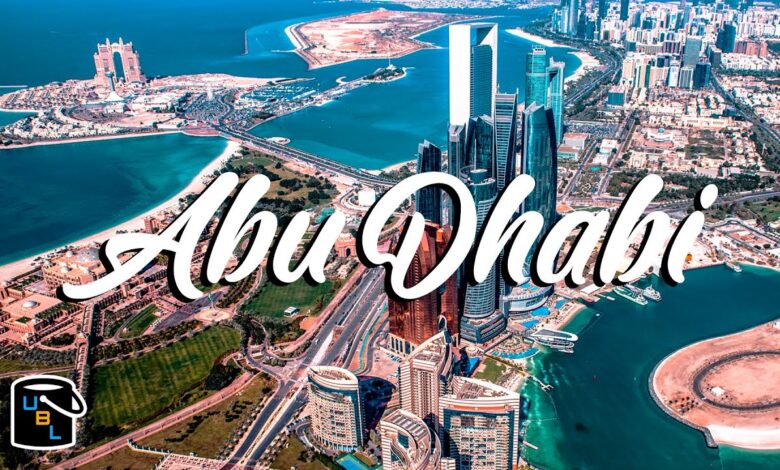 Are you tired of the same old music streaming platforms? Want to discover new artists from around the world? Look no further than an Abu Dhabi-based streaming app that is revolutionizing the way we listen to and appreciate music. With its user-friendly interface, diverse range of genres, and focus on showcasing emerging talent, this app has quickly become a favorite among music lovers everywhere. In this blog post, we'll explore why this streaming platform is poised to shake up the global music industry and why you should be paying attention. So tune in and get ready for a musical journey like never before!
What is Anghami?
Anghami is a music streaming app that is based in Abu Dhabi. The app offers a wide range of features, including the ability to stream music from a variety of different genres, create custom playlists, and listen to radio stations. Anghami also has a social media component, which allows users to follow their favorite artists and share their music with friends.

The app has been growing in popularity in recent years, and it is now one of the most popular music streaming apps in the world. Anghami has been able to attract a large number of users due to its low price point and its convenient location (the app is available in both the App Store and Google Play). In addition, Anghami has partnered with a number of major labels, which gives it access to a large catalog of music.

The future of the global music industry looks bright for Anghami. The app has already made significant inroads in markets like the Middle East and North Africa, and it is well-positioned to continue its expansion into new markets. With its low price point and impressive feature set, Anghami is poised to become the leading music streaming platform in the world.
How Anghami is changing the music industry
Anghami is the leading music streaming app in the MENA region with over 80 million users. The company has been changing the music industry since its inception in 2012, by providing a platform for artists to share their music and reach new audiences.

Anghami has also helped to create a new generation of music lovers in the MENA region, who are able to discover and enjoy a wide variety of local and international musicians. The company has achieved this by partnering with major labels and distributors, as well as working with independent artists.

In addition to its impact on the music industry, Anghami is also changing the way people consume music. The app allows users to download songs and listen offline, which is perfect for those who have limited data or live in areas with poor internet connectivity. This feature has made Anghami popular among commuters and students.

The company is always looking for ways to improve its service and make it more accessible to people across the globe. In 2019, Anghami launched a new feature that allows users to stream songs from their favorite artists without ads interrupting their listening experience. This was a major update that improved the user experience and made Anghami even more popular among music lovers.
What Anghami offers that other streaming services don't
Anghami offers a unique combination of music streaming, downloading, and social features that other music streaming services don't. For one, Anghami allows users to download songs for offline playback, which is perfect for when you're on the go and don't have an internet connection. Additionally, Anghami has a built-in social network where users can follow friends and artists, and see what they're listening to. This is a great way to discover new music and connect with other fans. Lastly, Anghami offer ad-free listening and unlimited skips for its premium subscribers. This means that you can enjoy your favorite tunes without any interruptions.
How Anghami is expanding globally
Anghami, a Abu Dhabi-based streaming app, is expanding globally and becoming the future of the global music industry. The app has over 60 million users in MENA and is now available in 190 countries. Anghami is committed to providing a legal, safe and easy way for people to enjoy their music. The app offers a variety of features that make it unique and appealing to users around the world.

Some of the features that make Anghami stand out from other streaming apps include:

– A large catalogue of Arabic and international songs

– Regional and international artists

– User-friendly interface

– Affordable subscription plans

Anghami is quickly becoming the go-to streaming app for music lovers around the world. With its commitment to providing a legal, safe and easy way to enjoy music, Anghami is sure to continue its rapid growth in the coming years.
Conclusion
It's clear that an Abu Dhabi-based streaming app is the perfect way to take advantage of all the existing music trends and satisfy users from around the world. With its ability to contain and moderate content, curate a variety of playlists, and make use of AI technology, it is well placed to be a significant part of the global music industry in years to come. By making these services available through one unified platform, this streaming app could revolutionize how we enjoy our favorite tunes on a daily basis.