Business
What Landlords Need to Know About the Law in New Jersey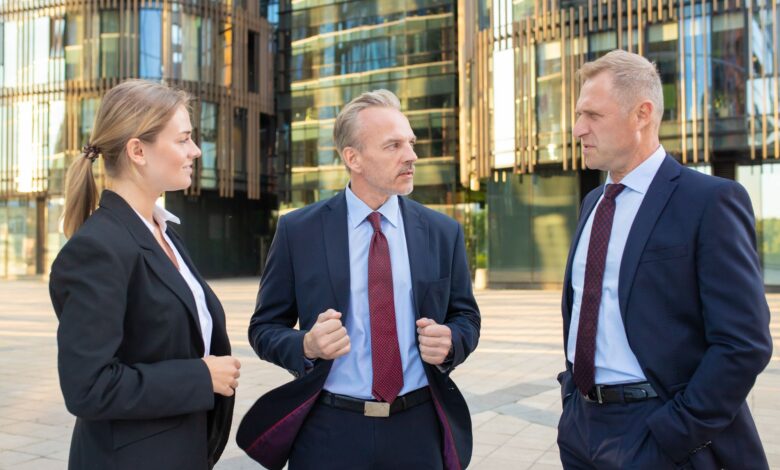 Whether you're a long-time New Jersey landlord or are buying property in New Jersey for the first time, there are a few things you need to know about the state's laws regarding rentals. In New Jersey average rent is around $2,200 a month, and the state offers many perks that make it desirable for landlords to invest in property there. However, below are some considerations to research before doing so.
Security Deposits
New Jersey leasing laws security deposits that exceed 1.5 months' rent, and if you collect additional security on top of that, it cannot be greater than ten percent of the current deposit amount. Also, any interest that the deposit accrues while sitting in a bank or other type of loan association must be either paid in cash to the tenant or credited towards their rent payment. That being said, it's illegal for a landlord to comingle tenants' deposits with personal funds, so make sure you're storing your renters' funds in a separate bank account. If you fail to follow these guidelines or otherwise improperly handle the tenant's deposit, they have a right to send a written notice for the deposit amount plus 7% interest per annum to be added to a future rent payment.
Security deposits must be returned within 30 days along with an itemized list of all deductions that were taken from the original deposit amount. If the tenant could no longer live in the property due to a disaster like a flood, fire or another type of evacuation, you must return the deposit amount within five days.
Evictions
Treating your tenants fairly should always be a priority, but it's even more critical when it comes to evictions. In addition to the seven federally protected classes under the Fair Housing Act, New Jersey law provides additional protections for sexual orientation, gender identity, military status, source of income, ancestry, pregnancy, and HIV/AIDS. It is illegal to evict a tenant based solely on their membership in any of these protected classes. Also, Hudson Country offers special protections to senior citizens and renters with disabilities under the . Either consult an attorney or thoroughly study New Jersey's eviction laws before pursuing an eviction that could be discriminatory.
Eviction Notices
New Jersey state law also outlines the types and lengths of eviction notices landlords must serve. Rent demand notices can be filed immediately, but in the case that the tenant has a history of delinquency with rent payments, the landlord must first send a Notice to Cease and wait a reasonable amount of time to give the tenant a chance to pay the amount. If the rent is still unpaid, then the landlord must send a 1-month notice to quit.
If a tenant violates any other provision of the lease, you may send a 1-month notice to quit after filing a Notice to Cease and waiting a reasonable length of time for the tenant to cure the violation.
Finally, in the case of disorderly conduct, you may send a 3-day notice to quit after first serving a notice to cease and waiting a reasonable amount of time. "Disorderly conduct" can mean instances of illegal activity or excessive property damage.
Rent and Fees
New Jersey landlord tenant laws maintain that landlords must accommodate tenants who wish not to pay rent electronically, and if they pay with cash, to be given a receipt either printed or via email.
Additionally, application fees are not regulated in New Jersey besides having to be "reasonable", and rent control is permitted. Landlords must not raise rent in the middle of a lease. Pay attention to your local laws, since several municipalities have varied rent control guidelines.
Lastly, senior citizens and other classes who have certain social security pensions or benefits must be extended a 5-day grace period for rent. Other than that, there is no mandatory grace period in New Jersey. However, make sure that you are clear in every rental agreement lease what your late fee and grace policies are so you and your tenants are on the same page.
Conclusion
Investing in real estate in New Jersey can be very lucrative. But, as with any wise investment, you have to first consider all aspects of your purchase and make sure it's what's best for you and your business. Taking the points above into consideration will help you start to make a well-rounded decision, in conjunction with your own research and knowledge about your local market.