Health
Which is the Best Vitamin C Serum In India?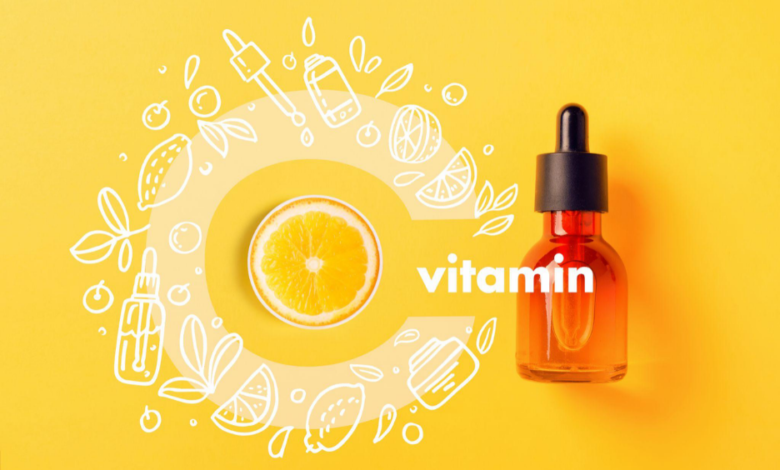 Serums have become an essential addition to the skincare regimen. They work well to lock in hydration, tackle sun damage, and improve the skin's radiance. In particular, a Vitamin C serum is a sure-shot formula to support overall skin health. Since there are many serums in the market, choosing the best Vitamin C serum in India can be difficult.
Once you have found a serum that fits you, adding it to your daily skincare routine can provide you with healthy and glowing skin free from dark spots, blemishes, and other skin issues. To ensure that you pick the best Vitamin C serum in India, we will take you through a step-by-step breakdown of things to remember while buying a serum. Read on!
Before you buy your serum
Choosing a serum can require research and awareness of your skincare needs. This is because if it is not ideal for your skin type, it may leave you with side effects like pimples and acne. So, if you are thinking of buying a serum anytime soon, we recommend you keep the below pointers in consideration:
Why are you buying it?
It is important to ask yourself what you want your serum to do. For example, should it help with skin brightening or reduce dark spots? Then, based on your goal, you could research serums in the market before buying one that is right for you. Serums are made to relieve targeted skin issues, so it is better to prioritize your goals before buying.
What skin concerns do you have?
Everyone has skin concerns of some kind, ranging from dryness to pimples to blemishes and tanning. Before you buy your serum, think carefully about the kind of issues that you face with your skin regularly. Accordingly, you can pick products with ingredients targeted to help with those specific problems.
Should you ask an expert?
It is highly recommended to visit a dermatologist, as they are experts in skin-related things. They can help you get a thorough analysis of your skin health and help you with effective treatments. Thus, with a great range of knowledge of skincare ingredients, buying the serum they suggested would be great for your skin health.
Why use a Vitamin C serum?
Serums are a fine combination of active and stabilizing ingredients to affect the outcomes of your skincare routine. Among a plethora of ingredients, Vitamin C is a well-known and most advised one to relieve dullness, suntan, and uneven skin texture. It is a favorite ingredient among dermatologists and skincare enthusiasts because it has many benefits.
Owing to its natural brightening qualities, it effectively acts on the lifeless skin barrier, revealing the skin's own radiance. As a result, it is suitable for most skin types, minimizes sun damage, and also helps with age-related factors like pigmentation and dark circles. Since Vitamin C can address many types of skin-related issues, it can be considered a good ingredient for your serum.
What do we recommend as the best Vitamin C serum in India?
While there are many serums in the market today, choosing the best-suited one can be tricky. It is advised to look for a nourishing blend with no toxins involved. If you are looking for the best Vitamin C serum in India, consider trying Mamaearth's 10% Vitamin C Essence Serum.
This product contains Gotu Kola, which boosts collagen production and provides deep moisturization. It is also helpful in fighting free radical damage, leaving your skin hydrated and healthy. Since Mamaearth is Asia's first brand to have 'Made Safe certified' products, this serum is toxins-free. Thus, it can be a great pick when buying the best Vitamin C serum in India.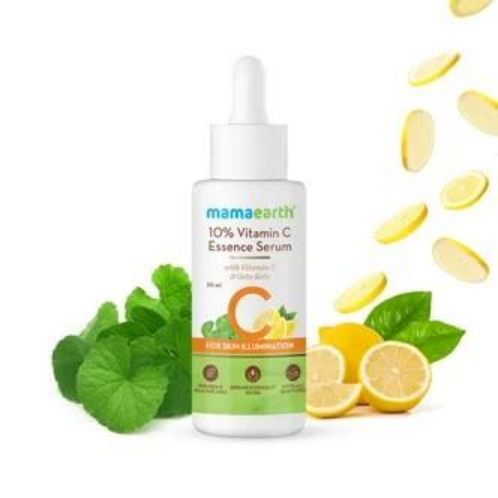 After buying a serum, here is how you can use it
Simply buying a serum and applying it is not enough. Certain steps can help improve the effectiveness of the product. Here is the simplest way to use a serum:
Begin by washing your face to remove dirt, impurities, or excess oil.
Next, take a few drops of serum in the palm of your hand.
The amount of serum you need can vary depending on the product's texture.
Finally, dab the serum evenly across your face and neck.
After application, wait for a few minutes before you go for the next step of your skincare routine. This ensures that the serum has had enough time to be absorbed.
For effective results, serums can be used every day.
Tip: Some serums also have instructions on how often to use them. In case of any confusion, you could also consult your dermatologist.
Complement your daily skincare routine with a facial kit.
Using Vitamin C serum regularly can yield great benefits for your skin. However, to amp up your whole routine, you can go the extra step by adding a facial kit to your regimen. A facial kit can help to revive the natural glow of your skin. For that, you can try Mamaearth's Vitamin C Facial Kit with Vitamin C & Turmeric for Skin Illumination.
This kit will give you a salon-like makeover from the comfort of your home. The kit comes with cleansing milk, face scrub, soothing gel, massage cream, face mask, and radiance cream. When used rightly, it delivers ample nourishment to your skin, giving a glowing, healthy skin barrier.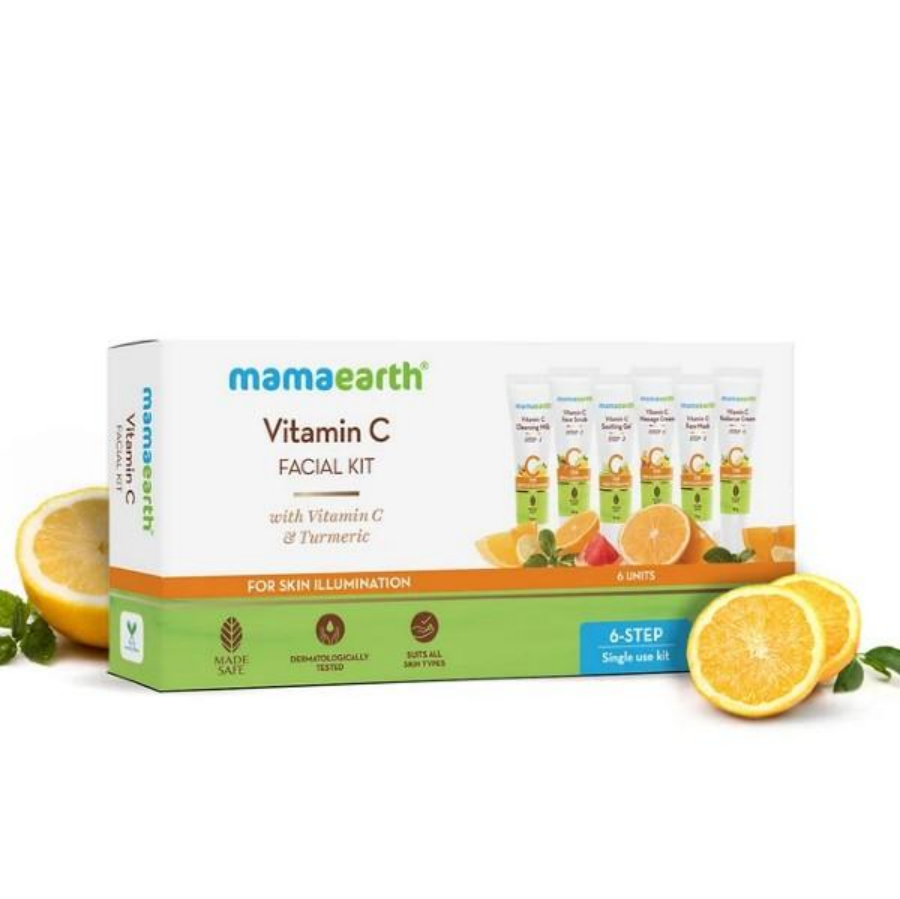 Why choose Mamaearth?
Mamaearth's range of natural products is free from harmful chemicals like sulfates, parabens, and dyes. This makes it the right choice for your skin. What makes a choice even better is that Mamaearth is a PETA-certified brand, offering cruelty-free products that do not get tested on animals.
The brand is also plastic-positive, meaning it recycles more plastic than it uses. It also strives to do its bit for the environment and plants one tree for every product purchased through its app or website. So, let your skin find its comfort with nature's best without any toxins involved.