Business
What Is the Best AI Video Maker to Make YouTube Videos?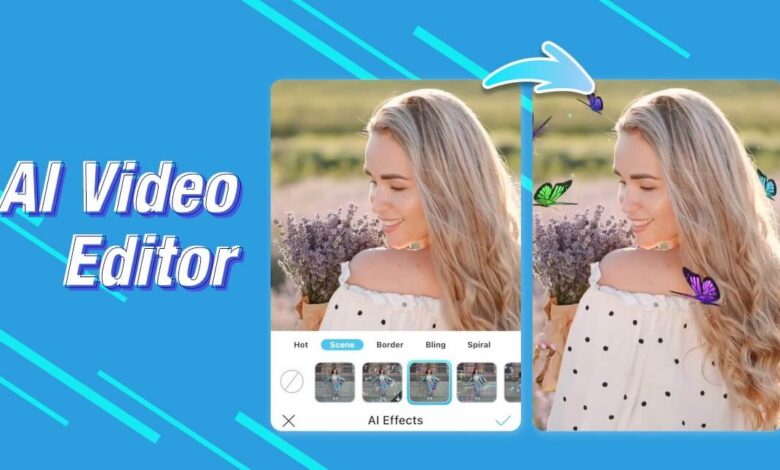 In the ever-evolving world of content creation, artificial intelligence (AI) has emerged as a powerful tool to assist YouTubers in producing engaging and captivating videos. AI video makers can streamline the video creation process, from generating scripts and subtitles to automating complex video editing tasks. However, with the growing number of AI video maker tools available, it can be challenging to determine which one is the best for making YouTube videos. In this article, we'll explore some popular AI video maker options and their key features to help you make an informed choice.
Lumen5
Lumen5 is a widely recognized AI video maker that specializes in converting text-based content into video. It uses natural language processing (NLP) to analyze your script and match it with relevant visuals and music. Here are some key features:
Intuitive interface for easy video creation.
Pre-built templates and a vast media library.
AI-generated voiceovers and automatic subtitling.
Video customization options including face swap to align with your brand.
Vidnoz AI
Vidnoz AI is another AI-powered video maker that offers a range of features for content creators. This free AI video generator enables users to create videos with various templates and customization options. Some notable features include:
Access to a library of stock footage, images, and music.
AI-generated voiceovers and text-to-speech capabilities.
Collaboration tools for teams of creators.
Support for multiple video formats and social media platforms.
Animoto
Animoto is a user-friendly AI video maker that targets both beginners and experienced content creators. Its strengths include:
Easy drag-and-drop video creation with customizable templates.
A library of licensed music tracks and stock images.
Integration with social media platforms for easy sharing.
Various video styles, from promotional to educational.
Promo.com
Promo.com focuses on creating promotional videos for businesses and individuals. With AI-enhanced tools, it simplifies the video creation process for marketing campaigns. Key features include:
An extensive library of video clips, photos, and music.
AI-driven video creation with templates for social media, ads, and more.
Advanced editing tools for customization.
Collaboration options for teams.
Wave.video
Wave.video is an AI video maker designed for social media and marketing content. It provides a range of templates and customization options to create engaging videos. Its features include:
A wide selection of stock videos, images, and music.
AI-based auto-captions for better accessibility.
Easy-to-use interface for quick video production.
Video scheduling and sharing options.
Magisto
Magisto is an AI-powered video editing platform suitable for businesses and creators. Its capabilities include:
AI-driven video creation with professional templates.
Automated video editing, music selection, and effects.
Integration with social media platforms for easy distribution.
Collaborative features for team projects.
Choosing the Right AI Video Maker
The choice of the best AI video maker to create YouTube videos depends on your specific needs, budget, and the style of content you produce. It's important to consider factors like ease of use, customization options, library size, and the level of AI automation. Additionally, think about your long-term goals and whether the tool aligns with your branding and content strategy.
In conclusion, there is no one-size-fits-all answer to the question of the best AI video maker, as the choice ultimately depends on your individual requirements. Many content creators find success using one or more of the above-mentioned AI video maker tools to enhance their YouTube video production and engage their audience with creative and visually compelling content.