Tech
Upstate New York on a Budget – Affordable Activities to Enjoy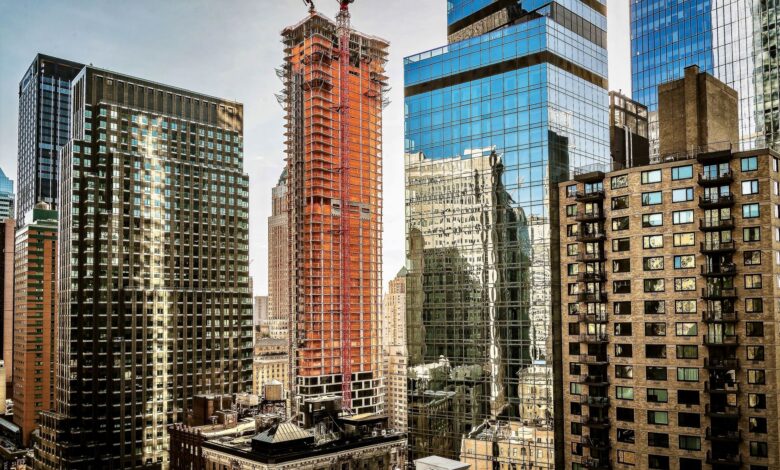 People usually picture Manhattan's flashing lights and yellow taxis when they think of New York. But there is so much more to the state of New York.
Whether you want to explore the great outdoors, visit a winery or take in some culture, there is something for everyone in the Upstate. Here are some of the best things to do in Upstate on a Budget:
Visit a Farm
Upstate New York is a rural region with large swaths of wilderness, quaint towns and many farms. These are great spots to visit if you want to learn more about farm life, interact with animals or relax against the backdrop of a picturesque landscape.
For example, Greig Farm in Red Hook is a fantastic pick-your-own farm where you can choose from many different fruits and veggies when they're in season. In addition, there's a farm stand & cafe and a cider taproom that uses apples from the farm to make their unique brews.
Wright's Farm in Montour Falls is another top pick-your-own farm in the area. It's famous for its cherries in the summer and a whole host of apple varieties in the fall, including Honey Crisps, Granny Smiths and Empires.
Go to a Museum
When you think of New York, your mind may instantly go to NYC's skyscrapers, but the state expands into roaring rivers, breathtaking waterfalls, cute towns, and many other natural wonders. This great area also offers delicious food and wine, a diverse cultural scene, and many recreational activities that will entertain visitors.
Whether you're interested in art, music, or history, there's a museum in Upstate. For example, in Saratoga Springs, you can visit the National Museum of Racing and Hall of Fame to see trophies, memorabilia, and other exhibits about horse racing.
In Woodstock, you can take a walking music and history tour of the town or visit the Bearsville Center to learn about local art. You can even stop by the Southern Tier Brewery for a refreshing drink like their Nitro coconut truffle imperial milk stout or strawberry dream milkshake IPA.
Take a Hike
When most people think about New York, they typically picture Manhattan with its flashing lights and yellow taxis. However, New York is much more than just this one city, it has a lot to offer visitors who want to enjoy its mountains, beautiful lakes, cute towns, and great recreational activities.
Taking a hike is one of the best things to do in Upstate New York, and it's not only affordable but also very relaxing. Many of the trails in the state's parks are perfect for walking, but plenty of other places can be explored by hiking.
For instance, in Corning, you can take a historical walking tour of the town, see its public artworks and landmarks, and learn about the glassmaking process.
Go Fishing
When most people think of New York, they immediately conjure up images of Manhattan – flashing lights, yellow taxi cars and crowds. But there is another part of the state that is not often talked about called Upstate, and it's a beautiful place that offers plenty to do.
In Albany, you'll find an 80-acre park brimming with tranquil walking paths and wooded glens. And in May, the city blooms with thousands of colorful tulips, while summer brings free professional theater productions.
But the most impressive feature of Upstate is the landscape, ranging from Niagara Falls and the rugged Catskill Mountains to the vast swathes of national parks and rolling fields. You can also enjoy the headwaters of the Delaware, Hudson and Susquehanna rivers and numerous lakes and gorges.
Visit a Winery
One of the most traditional ways to enjoy upstate New York is by visiting a winery. These vineyards feature gorgeous landscapes and offer year-round activities, like vineyard walks and farm-to-table pairing dinners.
One great option is to visit Bully Hill Vineyards in Cooperstown, which offers a scenic setting and award-winning wines. The facility is also home to Hidden Marsh Distillery, which churns out brandy, whiskey and liqueurs made from local honey.
The winery is part of the Finger Lakes region, with dozens of vineyards producing world-class vino. Visitors can also take a narrated boat tour of Cayuga Lake on Captain Jim's Wine Cruises. This is one of the best ways to explore the area portrayed in It's a Wonderful Life, with 19th-century homes, buildings with gaily-striped awnings, and flower-bedecked porches.