Real Estate
Unveiling Opportunities: Exploring Trends in the Real Estate Market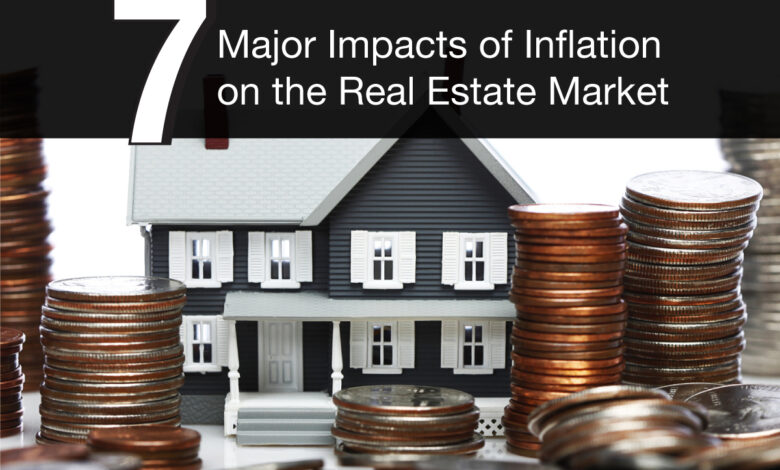 The real estate market is constantly evolving, with new trends emerging that present opportunities for buyers, sellers, investors, and industry professionals. Understanding the current market landscape allows you to position yourself advantageously and locate pockets of value. Here, we will explore key trends shaping today's real estate market and what they could mean for you.
Shifting Demographics Creating New Demand
The U.S. population is undergoing gradual but impactful shifts in its makeup, influencing housing demand in certain areas. For example, aging Baby Boomers want to downsize, creating demand for smaller, low-maintenance properties. Younger generations, like Millennials, are forming households and seeking affordable starter homes, often in urban centres with amenities. Meanwhile, Gen Z is just entering adulthood and the housing market. Their needs and preferences will ripple through the coming decades.
Identifying where demographic changes are occurring can unveil promising opportunities. If you're a real estate agent, specialising in a type of home suited for a growing segment in your area can position you ahead of the curve. As an investor, research areas drawing more first-time homebuyers or downsizers for potential. Developers may also capitalise on changing demographics by building desired new housing types.
Work Trends Fueling Migration to Secondary Cities
Major U.S. cities have long been epicentres of economic activity. However, remote and hybrid work arrangements stemming from the pandemic have unlocked newfound flexibility for employees. Many prefer to leave expensive primary metropolitan areas for more affordable secondary cities and suburban regions.
Markets are seeing rapid population growth as remote workers move in. The resulting housing demand has caused property values to surge. Identifying potential relocation destinations for remote workers can uncover lucrative investment opportunities. The shift to secondary markets also means smaller cities need new housing supply and retail businesses to serve their growing populations.
Inventory Shortages Keeping Prices High
Today's real estate market faces a pervasive imbalance between limited housing supply and strong demand. Construction must catch up with buyer appetite, resulting in critically low inventory. There are 50% fewer homes on the market than in 2019 national averages. With bidding wars common, home prices continue to escalate at double-digit rates.
For sellers, low inventory means fast sales at top dollar. Those planning to upgrade their home can trade up for maximum value. Buyers have less negotiation leverage but can get ahead by exploring alternative options like for-sale-by-owner properties. With demand outpacing supply, the market heavily favours new development.
Mortgage Rates Usher in Affordability Challenges
After years of enjoying historically low mortgage rates, buyers today face rising rates that lower purchasing power. The average 30-year fixed rate mortgage hit almost 7% in 2022, up from under 3% two years ago. Higher rates make it more expensive to finance real estate.
For prospective buyers, acting quickly could allow you to lock in a lower rate before they climb further. Seeking lower-priced segments like condos may also aid affordability. Industry experts don't foresee rates decreasing significantly shortly, signalling a long-term shift to reduced affordability. Developing more varied lower-cost housing options can help meet changing affordability needs.
Green Home Features Gain Appeal
Environmental awareness and energy efficiency are increasing priorities for real estate consumers. Homes with green features like solar panels, EV charging stations, energy-saving appliances, and low-impact materials have significant appeal. One survey found 86% of homebuyers are willing to pay more for sustainable features.
Savvy sellers can highlight eco upgrades to attract buyers. Adding solar before listing often yields returns exceeding installation costs. Researching sustainability scores or energy costs can surface like-minded options for buyers focused on green living. Due to rising demand, incorporating green building techniques allows developers to charge a premium on new constructions.
Tech-Enabled Processes Streamline Transactions
Technology is rapidly changing how real estate transactions happen across the industry. Digital closing platforms like Doma allow remote notarisation and e-signature. iBuyers like Offerpad and Opendoor make instant cash offers using algorithms. AI tools automate appraisals and underwriting. Big data aids in valuation forecasting.
These tech tools make the transaction experience faster and simpler. Real estate agents should capitalise on technology to ease client paperwork and bureaucracy. Buyers and sellers can opt for digital-first options when feasible to maximise convenience. Tech disruption also allows industry professionals to offload tedious tasks and focus on higher-value work.
Final Thoughts
Changes across the real estate landscape disrupt established norms and bring new possibilities. From demographic shifts, remote work trends, inventory shortages, rising rates, and tech adoption, there are crosscurrents of transformation on all fronts. Savvy players who understand emerging trends and adapt effectively will succeed tremendously in seizing opportunities as they arise. With an eye towards the future, real estate professionals, buyers, sellers, investors, and developers can all thrive amidst the winds of change. To gain more information, visit this website.
Here are some frequently asked questions and answers related to the real estate market trends article:
What are some of the critical real estate market trends right now?
Some significant trends include shifting demographics creating new housing demand, migration to secondary cities due to remote work, low housing inventory keeping prices high, rising mortgage rates and affordability challenges, the increased appeal of green and eco-friendly homes, and technology streamlining real estate transactions.
How can understanding market trends help industry professionals?
Real estate agents, investors, developers, and lenders who understand emerging real estate trends can identify promising opportunities to generate new business, cater to underserved groups, invest strategically, build highly desirable new properties, and adapt processes to be more efficient and attractive to consumers.
What do changing demographics mean for the housing market?
As Baby Boomers age and Millennials form households, demand for low-maintenance smaller homes, affordable starter homes in urban areas, and multi-generational housing are increasing. Gen Z will further shape the market as they become homebuyers.
How should prospective home buyers approach the low inventory environment?
Low housing inventory gives sellers an advantage. Buyers should be prepared to move quickly on properties rather than expect significant price negotiation, though alternatives like for-sale-by-owner homes may offer more room to negotiate. Reviewing listings as soon as they hit the market is critical.
Why are mortgage rates rising significantly?
After hitting historic lows during the pandemic, mortgage rates have risen swiftly, along with broader interest rate hikes by the Federal Reserve to slow inflation. Higher rates make financing real estate more expensive.