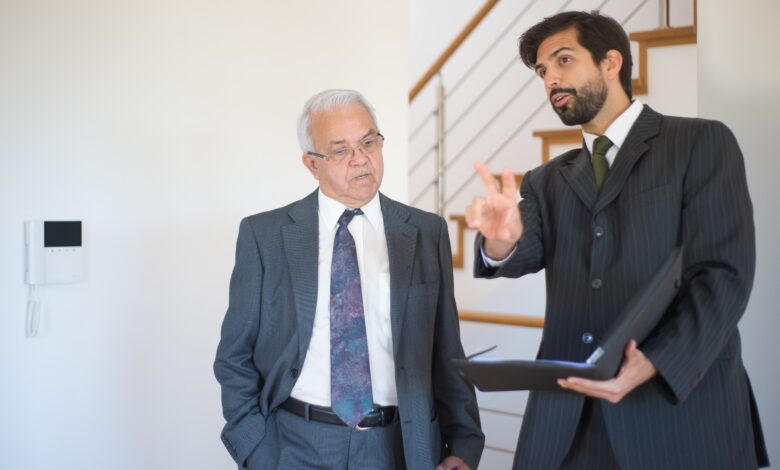 Real estate agents must be committed, persistent, and passionate about assisting people in finding their ideal homes. Although it is a difficult journey, the benefits are well worth it. You have the chance to help customers through one of the biggest financial transactions of their life and leave a lasting impression. What makes this job so fulfilling are the excitement of completing transactions, the pleasure of finding the ideal match, and the delight of seeing customers' dreams come true. However, you can always improve and become an even better real estate agent. Keep reading to learn how.
Get Your Agent License Renewed
As a real estate agent, it's essential to understand the importance of keeping your license renewed. For example, if you reside in Washington, once your real estate license has expired, you will need to go through the process of WA real estate license renewal to maintain your license and continue practicing in the state. Nevertheless, renewing your real estate license is not only a legal requirement, but it also helps you stay up-to-date with the latest industry trends, laws, and regulations. A renewed license is a sign of your commitment to your profession and can help you build trust with clients. It demonstrates that you are serious about your career as a real estate agent and are willing to invest time and effort to improve your skills and knowledge.
Additionally, the renewal process can provide you with opportunities to network with other professionals in your field, attend training sessions, and learn about new technologies that can help you improve your business. In short, renewing your real estate license can help you become a better real estate agent and ultimately grow your business.
Continuously Expand Your Knowledge
The way business is done in the real estate sector is always changing as a result of new regulations, market trends, and technological advancements. It's essential to constantly increase your knowledge if you want to remain ahead. Attend industry conferences, workshops, and seminars to keep up with the most recent advances. Take advantage of professional development opportunities to expand your abilities in areas like marketing, customer service, and negotiating. You may establish yourself as a dependable counsel to customers and obtain a competitive advantage in the market by remaining educated and broadening your expertise.
Continue Developing Strong Communication Skills
Being a successful real estate agent mostly depends on effective communication. Develop effective communication and interpersonal skills to establish connections with customers, understand their requirements, and provide information in a convincing manner. Practice active listening, empathy, and the capacity to clearly and simply communicate complicated ideas. By continuing to develop your communication abilities, you may build connections, inspire trust, and successfully bargain on behalf of your customers.
Build a Professional Network
The ability to network is crucial for real estate brokers. Make connections with other agents, brokers, lenders, and business experts to develop a strong professional network. To increase your network, take part in online groups, networking events, and real estate organizations. You may acquire helpful recommendations, market information, and cooperative possibilities by developing contacts inside the industry. A solid network may dramatically increase your success and reach.
Embrace Technology
Real estate agents must embrace technology in the current digital era. Utilize cutting-edge platforms and technologies to engage with customers, advertise your properties, and simplify company operations. Utilize social media channels to highlight available properties, interact with prospective buyers, and establish your online profile. Discover tools for automating chores, tracking leads, and organizing client data in real estate. You may operate more productively, reach a bigger audience, and provide customers with better services by adopting technology.
Prioritize Client Service
In the real estate sector, offering first-rate customer service is crucial. Put professionalism, dependability, and responsiveness first while communicating with clients. Respond to their worries right away, provide them with periodic updates, and walk them through each stage of the purchasing or selling process. Meet their specific demands and go above and above with your approach. By providing outstanding customer service, you establish a solid reputation, get recommendations, and promote long-lasting connections.
Continuously Evaluate and Improve
It's crucial to regularly assess and enhance your abilities and procedures as a real estate agent if you want to become better at what you do. Evaluate your performance often, get customer and colleague input, and pinpoint your development areas. Consider your achievements and difficulties, then put methods into practice to build on your strong points and get over your flaws. Keep your mind open to new learning possibilities and be prepared to adjust when the market evolves. You may advance as a real estate agent and experience better success by adopting a philosophy of continual development.
Conclusion
Becoming a better real estate agent takes dedication to lifelong learning, self-improvement, and providing customers with outstanding service. You can improve your skills and stand out in the cutthroat real estate market by getting your license renewed, broadening your knowledge, honing your communication skills, developing a professional network, embracing technology, prioritizing client service, and consistently evaluating and improving.