Business
Three Types of Flexible Workplaces Every Employee Wants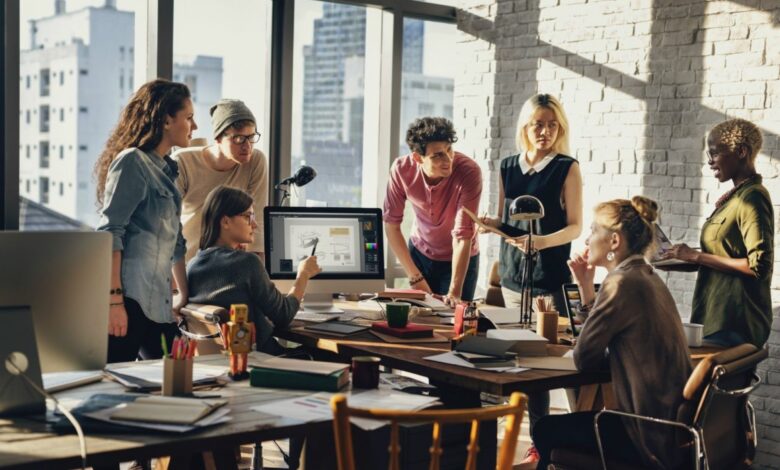 According to View Sonic, 21% of employees are willing to give up some of their vacation days in exchange for flexible work options. The current generation of employees actively seeks a healthy work-life balance; and a flexible workplace that considers their needs outside work and fosters a culture of comfort and trust.
Besides, technology has made it easier to adapt to these changes. Employees are no longer tied to a particular location to be productive at their job. The value of a flexible workplace is clear – higher employee productivity, increased engagement, and access to a wider talent pool for companies. While the benefits of it aren't lost on most employers, true flexibility at the workplace goes beyond hybrid working or unlimited paid leaves.
Different workplaces need different work arrangements depending on their industry, business operations, and employee needs. Read on to know more about the three types of flexible workplaces every employee wants and why.
What is a Flexible Workplace?
Workplace flexibility involves offering employees the freedom to do their job and fulfill their responsibilities efficiently. An alternative to the traditional 9-5 work set-up, a flexible workplace focuses on meeting the business goals, not how or where those goals are met.
How and when employees are productive and engaged at their job depends on individual circumstances. A flexible workplace works on the principle that employees have needs and responsibilities beyond work and offers enough opportunities to incorporate them.
Looking to take your first step towards flexible work for your employees? Here are the top 3 types of flexible workplaces that work best for employees.
1. Telecommuting
The future of the workplace isn't tethered to a particular location or office space, and the pandemic has made it clear to companies around the globe. As employees demand location flexibility, offices are shifting towards a hybrid work model and offering telecommuting to allow employees to work from anywhere.
In a flexible workplace, telecommuting involves the practice of working from outside a physical workspace. Typically, it means people will be working from home. But it also includes working from a coffee shop, a co-working space, or any place with the appropriate facilities.
However, while the terms telecommuting and remote working are often used interchangeably, they differ in terms of whether physical workplace attendance is required. Companies, where employees work remotely from dispersed locations, can stay connected at work without ever stepping into the office.
Nonetheless, telecommuting is a flexible workplace strategy that not only reduces absenteeism but also boosts productivity. Thanks to video conferencing technology and better internet connectivity, telecommuting has the potential to transform employees' style of working. That said, employers also need to provide adequate access to such technologies so that employees can work and collaborate securely.
2. Flexible Work Hours
Even though remote working is a desirable flexible workplace model for most employees, not all businesses can survive on this model. So if you cannot offer your employees the choice of where consider giving them autonomy over when they work. For most companies, a standard workday is from 9 AM to 5 PM, 5 days a week.
However, such prescribed working hours are not always feasible for everyone, and this is where introducing flexible work hours can benefit your employees and business. This flexible workplace arrangement offers employees the freedom to adjust their working hours.
So, for instance, an employee could choose to work from 10 AM to 6 PM on one day or from 8 AM to 4 PM on another, depending upon their needs. Or they can choose to work a few extra hours on one day to decrease their working hours on another, as long as they work the prescribed weekly hours.
Flexible work hours are a great initiative for employees who might have to squeeze in other responsibilities – perhaps they need to pick up their child from school or are forced to spend extra hours in commute because they live far. The ability to adjust their working hours has helped 40% of employees to be more efficient at their job, according to the Gartner 2021 Digital Worker Experience Survey.
3. Compressed Workweek
Businesses that cannot adjust their work hours can still offer flexible work arrangements with compressed workweeks. Contrary to what most people think, offering condensed workweeks does not mean less work. Companies allowing compressed workweeks adjust their working hours into fewer working days than usual.
So instead of working for 8 hours, five days a week, your employees might prefer to reduce their work week to four 10-hour days, leaving them a 3-day weekend. This flexible workplace arrangement gives them more autonomy over their personal life and promotes a healthier work-life balance.
Final Words
The global workforce is changing the way they work. Regardless of your business operations and industry, there are enough ways to introduce flexible workplace arrangements and fulfill your employees' work-life balance needs. Opening your business to flexible work arrangements will not only help promote employee satisfaction but also expose your business to a wider talent pool.
But a flexible workplace starts with the right technology. And WorkInSync's hybrid workplace solutions are just what you need. From easy employee scheduling for remote and flexitime employees to desk and meeting room booking for your in-office staff, WorkInSync has the right tools for all your workplace needs.