Tech
ParentPay – Leading Cashless Payment System for Schools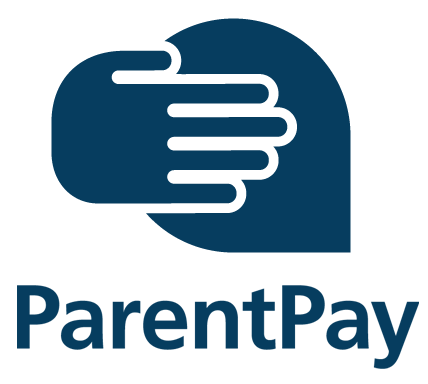 Are you tired of sending your child to school with cash or checks for lunch, field trips, and other fees? Do you want a more secure way to handle school payments? Look no further than ParentPay! This leading cashless payment system for schools provides a convenient and efficient way for parents to pay for their children's expenses. In this blog post, we'll delve into what ParentPay is, how it works, the advantages it offers both parents and schools, as well as tips on how to get started with this innovative tool. Read on to learn more about how ParentPay can simplify your life as a parent or administrator!
ParentPay – What is it?
ParentPay is an online payment system designed specifically for schools. It allows parents to pay for their child's school expenses, such as lunches, trips, and uniforms, quickly and easily using their online account. This cashless system eliminates the need for students to carry money to school or for parents to write checks.

The platform aims to simplify financial management within the education sector by providing a secure and efficient way of making transactions. ParentPay is used in thousands of schools across the UK and has revolutionized how payments are made.

With the rise of digital technology, ParentPay has become increasingly popular among both parents and schools. The user-friendly interface makes it easy for users of all ages to navigate through the site. Parents can manage multiple children's accounts on one platform while administrators can monitor every transaction that takes place.

ParentPay is an essential tool that streamlines administrative tasks for schools while offering convenience and security for parents when paying school-related expenses.
How ParentPay Works
ParentPay is an innovative and user-friendly platform designed to streamline financial transactions between parents and schools. With just a few simple steps, it allows for seamless cashless payments that save time, reduce administration tasks, and improve security.

To begin using ParentPay, both the school and parents need to create their respective accounts on the system. The school will then provide parents with unique activation codes to link their account with their child's profile.

Once activated, parents can effortlessly top up their ParentPay accounts online using methods such as debit or credit cards or even via bank transfers. They can also set up recurring payments for regular expenses like lunch fees – ensuring there's always enough balance available when needed.

The system enables transparent tracking of all transactions made by the parent on behalf of their child. This helps in efficiently managing budgets while also providing real-time updates on balances or any outstanding amounts due.

Moreover, ParentPay offers customizable communication tools that facilitate easy communication between schools and families regarding payment reminders or important announcements related to finances – making sure nothing slips through the cracks!
Why Use ParentPay?
ParentPay is one of the most popular cashless payment systems used by schools today, and for good reason. There are several benefits to using ParentPay that make it a preferred choice among parents and schools alike.

Firstly, using ParentPay eliminates the need for students to bring cash into school which can be lost or stolen. This ensures that payments made through ParentPay are safe and secure.

Secondly, it provides parents with an easy way to pay for school-related expenses such as dinner money, trips and events online from anywhere at any time. This means no more missed deadlines or late payments due to unforeseen circumstances.

Thirdly, ParentPay simplifies accounting processes within schools since all transactions are recorded electronically in real-time reducing paperwork while freeing up administrative staffs' time so they can attend other important tasks like student welfare programs etc,.

There's no doubt that utilizing ParentPay offers numerous advantages over traditional payment methods in schools making it a must-have tool for any modern educational institution looking to streamline its financial operations while ensuring safety of their students' funds at the same time.
The Advantages of ParentPay for Schools
ParentPay is a leading cashless payment system for schools that offers many advantages to educational institutions. One of the main advantages is its ease of use and convenience, making it an ideal solution for busy school environments.

With ParentPay, schools can say goodbye to the hassle and cost associated with handling physical cash transactions. The system allows parents to make online payments for meals, trips and other school-related expenses from anywhere at any time. This also eliminates the risk of lost or stolen money by offering a secure platform.

Moreover, ParentPay helps improve financial management by providing real-time visibility into transaction data. Schools can easily track payments received and generate reports in just a few clicks. This feature simplifies accounting processes while ensuring accuracy in record-keeping.

The benefits extend beyond administrative tasks as well since ParentPay has been shown to increase parental engagement in their child's education by keeping them informed about financial activities happening within the school community. It also minimizes teacher workload as they are no longer responsible for collecting money manually.

Schools using ParentPay see significant improvements in efficiency, security and accountability when it comes to managing finances within their institution – all while enhancing parental involvement in their children's education!
How to Get Started with ParentPay in Your School
Implementing ParentPay in your school is simple and straightforward. To get started, follow these steps:

1. Contact ParentPay: Visit the official website of ParentPay and contact their team to discuss your requirements.

2. Get Your School Set Up: Once you've decided to go ahead with ParentPay, the team will work with you to ensure that everything is set up correctly.

3. Train Your Staff: The staff at your school will need training on how to use the system properly so they can pass this knowledge onto parents and students.

4. Inform Parents: Let parents know about the new cashless payment system through letters home or by sending out emails. Be sure to explain how it works and highlight its advantages.

5. Launch ParentPay: Launch your new cashless payment system! You'll be able to see all transactions made through the system, giving you greater financial control over school funds.

ParentPay offers a range of benefits for schools looking to move towards a cashless payment system, from reducing admin time spent handling cash payments, providing greater transparency in financial reporting for budgeting purposes as well as improving security around money payments between parents or guardians and schools.

So why not consider introducing Parent Pay today? It could make a world of difference both for pupils' academic outcomes as well as streamlining administrative processes within educational institutions!