Entertainment
Delta Blues Road Trip – The Ultimate Music History Tour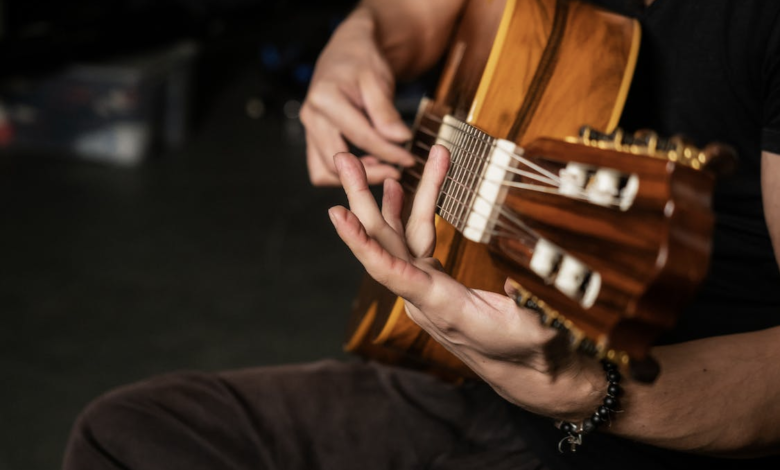 If you love blues music, the Delta Blues Road Trip is an experience you won't want to miss.
Starting in New Orleans and working your way toward Nashville, this ultimate music history tour will completely immerse you in the roots of American blues.
So, here are some of the key places you should visit along the way.
New Orleans
The journey starts in New Orleans, Louisiana. Here, you can explore iconic venues like the Spotted Cat Music Club.
Situated on Frenchmen Street, the Spotted Cat Music Club is well-known for its blues performances and diverse range of other music genres, including jazz, funk, and klezmer.
The intimate club has a vibrant atmosphere that attracts both locals and tourists seeking great live music. With its cozy setting and a rotating schedule of talented musicians performing nightly, it offers an unforgettable taste of New Orleans' captivating musical culture.
Clarksdale
You can discover Mississippi's rich musical heritage in Clarksdale.
For an authentic delta blues experience, head to Ground Zero and Red's Lounge.
The Ground Zero Blues Club is a prominent venue dedicated to the celebration of authentic Delta blues.
Co-owned by Academy Award-winning actor Morgan Freeman, Ground Zero aims to preserve and promote this influential music genre within its historic region.
The ambiance at this juke joint offers a raw and genuine Southern experience with rustic furnishings and graffiti-covered walls.
Regular live performances feature talented local artists and famous musicians alike, ensuring unforgettable nights filled with soulful tunes.
Red's Lounge is another iconic juke joint in Clarksdale that has earned a reputation for hosting some of the best live Delta blues shows around.
Renowned for its unpretentious atmosphere, Red's gives visitors an authentic look into the rich musical history of the area.
The eponymous owner, Red Paden, ensures that both well-known artists and up-and-coming musicians grace his stage.
With its dimly lit interior filled with memorabilia from various blues legends, Red's Lounge creates an intimate setting where patrons can fully immerse themselves in the power of the blues.
Also, while in Clarksdale, make sure you stop off at the Delta Blues Museum. Exhibits found there portray the rich history of blues artists who shaped America's musical landscape.
Memphis
Going further up north, Memphis, Tennessee welcomes you with its lively Beale Street. There, legendary clubs like B.B. King's Blues Club serve up savory sounds from world-class musicians.
B.B. King's Blues Club is an esteemed venue that honors the legendary bluesman, B.B. King. The club features top-notch live music, Southern cuisine, and a vibrant atmosphere.
Nashville
Finally, end your trip in Nashville, which is known as Music City. While Nashville is home to country music and well-known for venues like Ryman Auditorium, Bluebird Café, and the Grand Ole Opry, it's also brimming with exciting venues where you can catch incredible blues performances. Some of the best are:
Bourbon Street Blues & Boogie Bar, where you'll find a lively atmosphere featuring local and regional blues acts.
Carol Ann's Home Cooking Café, where you can enjoy live music alongside authentic Southern cuisine in a casual setting.
The 5 Spot, which puts on a weekly Blues Night that showcases local blues musicians in an intimate atmosphere.
Also, if you're in Nashville during the summer, you can catch its Bluebird on the Mountain Concert Series of outdoor concerts that showcase various genres, including the blues.
You'll want to visit the Blues Foundation while in Nashville, too, where you can learn about the history of American blues.
Final Thoughts
Exploring the vibrant music scenes in New Orleans, Clarksdale, Memphis, and Nashville will undoubtedly provide you with an unforgettable journey through blues music and its history.
So, whether you're traveling in an old Chevy or an electric car, if you're a fan of the blues, you'll want to begin your Delta Blues Road Trip as soon as possible.