Business
Optimizing Business Efficiency With IT-Managed Service Providers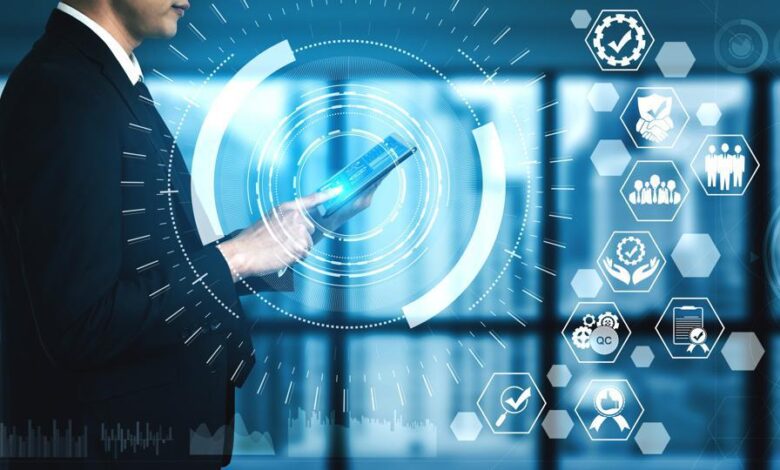 A reputable managed service provider (MSP) offers monthly or annual subscription pricing, making it easier for a business to budget IT expenses. They also provide a consistent service delivery via a service level agreement or SLA.
This helps to improve IT management capabilities and ensures that enterprise systems are functional and scalable based on demand.
Cost-Effectiveness
Businesses looking to maximize productivity, efficiency, and security often partner with IT-managed service providers. MSPs handle general IT tasks and maintenance so internal teams can focus on projects specific to their business.
MSPs also provide cost savings. They often use established relationships with third-party tech vendors to gain wholesale-style pricing on equipment and tools they can provide clients. These services save on IT infrastructure costs, software, and hardware purchases.
In addition, MSPs can help a company eliminate hiring and training expenses for IT employees. They can also increase agility and scalability, providing an affordable IT foundation for unhindered growth. Additionally, most MSPs operate a flat monthly fee, so there are no surprises, and the total IT cost of ownership is apparent.
Scalability
Scalability is the ability to increase revenue faster than costs, which allows a business to grow. This is important for companies, especially those that rely on technology. Having a managed service provider help with day-to-day IT tasks frees internal staff to focus on other vital issues.
A growing business may also need to scale geographically, adding locations in other cities or states. This requires an IT infrastructure supporting these new locations without significant costs.
In addition, an MSP should be able to adapt to changing technologies and capabilities. For example, remote work is a common practice for many organizations. An RMM platform makes providing IT services from anywhere easy, making an MSP more responsive to customer needs.
Flexibility
Businesses that rely on Top IT Managed Service Providers can focus their personnel on revenue-generating tasks instead of spending time troubleshooting technology issues. This can free up employees' energy to work on more significant projects that could help the company grow.
In addition, IT-managed services providers can be more scalable than in-house teams, essential for bridging the gap when your technical needs have outgrown your current staffing levels. With an MSP, you only pay for what you need when needed.
Also, IT-managed service providers have established tech vendor relationships and economies of scale, allowing them to negotiate wholesale-style pricing for the latest tools and essential software your team needs. This can save the business money on in-house development and licensing costs.
Security
MSPs take security seriously and often work with clients to develop comprehensive technology roadmaps that align operational and strategic goals. They are also familiar with compliance regulations such as the Family Educational Rights and Privacy Act, Sarbanes-Oxley, HIPAA, and PCI.
In addition, MSPs use various tools and software to manage their client's IT infrastructure, including RMM and PSA platforms. They can access and monitor the systems of their client companies from anywhere at any time, allowing them to address burning issues quickly.
Due to their constant network monitoring, MSPs are a valuable resource for organizations trying to improve their business processes and boost productivity. If an organization is looking to work with an MSP, it is essential to ensure that the provider has a detailed Service Level Agreement (SLA) that clearly states what services will be provided and when.
Automation
Automating workflows can help MSPs save time, reduce errors and increase operational efficiency. In addition, it can also free up internal team members to focus on more complicated tasks that require human analysis and decision-making.
IT automation tools such as remote monitoring and management (RMM) software, professional services automation (PSA), APIs, and scripts can streamline routine tasks for MSPs. These automated processes – for example, auto-assignment and auto-routing of ticket requests to the most appropriate team member based on their skillset – can reduce the MTTD and MTTR times and improve customer satisfaction.
In fact, according to a recent report, two-thirds of IT operations teams are already using AI/ML to automate repetitive and labor-intensive tasks. They're also implementing AIOps to reduce incident queues, improve IT service delivery and deliver a better customer experience.