Business
How to Choose the Right Customer Feedback Tool for Your Business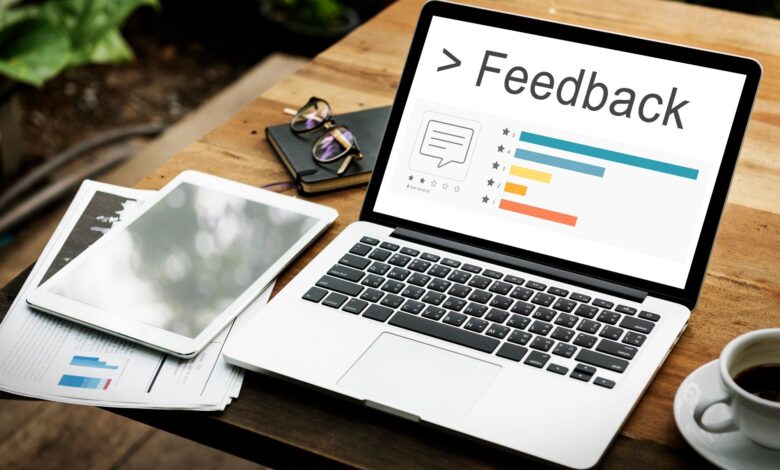 When collecting customer feedback, the right software can make all the difference. You want software that's easy to use and helps you create insightful action plans.
Good customer feedback tools centralize your feedback from multiple sources and help you sort it by priority. They also help you share insights with other teams.
Features
A customer feedback tool is software that helps businesses gain valuable insights and improve their product and service experience. However, choosing the right one can be challenging because of many different tools.
To help you choose the best customer feedback tools for your business, consider the following criteria: — Survey channel flexibility – Some tools allow users to create and distribute surveys across various channels. — Survey customization options – This is important because you want your feedback tool to look consistent with your brand.
— Survey launch speed – The best customer feedback tools should allow you to start collecting responses quickly. — Collaboration features include assigning tasks, chatting with respondents, and commenting on results. — Use case flexibility – Some customer feedback tools allow you to create surveys for multiple purposes, such as NPS, CSAT, and CES. — Data correlation – This is useful for finding the root causes of problems and providing solutions.
Pricing
Pricing is one of the most important things to remember when choosing a customer feedback tool. You want to make sure that the software you choose is within your budget but, at the same time, is flexible enough to allow for growth and change. An online comparison tool is a great way to determine which software is best for your business.
A good customer feedback tool should provide an easy-to-use interface that simplifies gathering and analyzing data. It should also have a variety of different types of surveys to suit your business needs. For example, some tools offer NPS surveys that measure customer loyalty, while others have dedicated survey widgets for collecting user feedback on a specific page or product.
Another thing to consider when choosing a customer feedback tool is how it will integrate with your other systems and applications. For instance, if you use an email marketing platform to communicate with your customers, the customer feedback tool you select must integrate with that platform. This will help you ensure that your data is consistent and up-to-date.
Lastly, it would help if you looked for a customer feedback tool that visually represents your data. This is a crucial feature for making sense of large amounts of data, as it will help you identify trends and patterns that may not be apparent in the raw data. This will ultimately lead to better insights and improved decision-making.
Integrations
Some customer feedback tools can help businesses make data-driven decisions. They include customer survey tools, online review tools, community feedback tools, and user testing tools. Choosing the right tool for your business will help you gain valuable insights and improve your overall customer experience. These tools can also help you identify areas to improve your products and services.
Choosing the right customer feedback tool for your business is important, as it can significantly impact your bottom line. While many customer feedback tools offer similar features, choosing one that suits your unique needs is important. To narrow your search, consider your current priorities: do you need a certain number of survey channels? Do you need collaboration options? Do you want a quick turnaround time on survey results? Once you have decided on your top three priorities, spend some time browsing the features of different tools. Then pick the one that meets your requirements and is within your budget. This will make the decision-making process easier for you. If you are still trying to decide which tool to choose, try out the free trials of some of the customer feedback tools listed above.
Customization
Customer feedback tools provide many customization options to help businesses collect and analyze data. A few of these features include the ability to create surveys and quizzes, add images and videos to questions, and customize the look and feel of the tool. These features can help businesses improve the quality of their products and services, attract more customers, and increase revenue. In addition, many of these tools come with a free trial period to allow users to test the software before buying it.
Aside from customizing the appearance of a customer feedback tool, business owners can also modify the survey logic to suit their needs. For example, some of these tools offer text analytics to analyze the meaning of feedback and find solutions for customer problems. They can also display results visually to make it easier for employees to understand and interpret the data. Another important feature of a customer feedback tool is tracking customer behavior and promptly responding to negative feedback. This helps businesses prevent future problems and improve the overall customer experience.
The best customer feedback tools will be easy to use and integrate with other systems. In addition, they should be able to provide detailed reports and analytics. This way, business owners can identify trends and decide based on the information. Additionally, these tools should be reasonably priced and offer support.
Aside from providing an easy-to-use interface, the best customer feedback tools will also be able to collect data in multiple languages. This is especially important for businesses that operate in different regions and want to ensure that all their customers are included in the feedback process. Other features that should be considered when choosing a customer feedback tool include collecting NPS and CES data and providing a personalized report for each user. Another factor to consider is the ability to set up a survey in multiple formats, including email, SMS, and chatbots. Finally, the customer feedback tool should be able to support multiple currencies and languages.