Travel
Proven Ways Your Company Can Save Money on Business Travel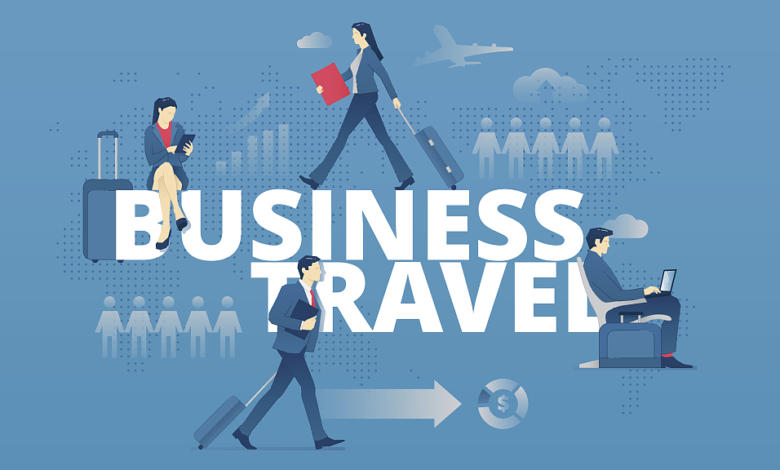 Business travel are compulsory as it involves conferences, meetings, and global campaigns to direct business on the route of glory. However, if you visit other countries frequently, you may fall short of money. Consequently, it will negatively impact your productivity and credibility. Therefore, you should implement a complete strategy to allocate these travelling expenses within a reasonable range. Otherwise, you have to suffer a lot.
In this article, we will provide you with the top strategies and methods you can opt for to save money on business travel to avoid financial burdens.
How to Save Money on Business Travel?
Saving money on business travels is not everyone's cup of tea. You need to be very calculative to get the ultimate perks. In the under-section, we have elaborated on the top ways by which your company can save money on business travel.
1 – Strategic Travel Policy
A well-defined travel policy and strategy is a must requirement for businesses to plan a successful journey. If you plan to go for a meeting abroad, create the necessary guidelines for booking flights, ground transportation, accommodation, meal, and other expenses. With the help of these guidelines, employees will have a clear view of the criteria they have to follow without making a mistake. Further, a comprehensive strategy helps you make more cost-effective plans and decisions to align with the company's goals.
2 – Advanced Booking
Advanced booking is another critical step to follow to cut down extra expenses on business travel. After creating a complete plan, you must visit a nearby travel agency to book flight seats well before time. In this way, you don't need to pay for additional and unnecessary charges. One most powerful strategies are exploring numerous agencies to find which one ensures seating at reasonable prices. You must also monitor the tax deduction and other relevant charges. Leverage travel management tools to receive more insights into fare trends for securing more affordable options.
3 – Preferred Vendor Partnerships
Vendor partnerships with airlines, hotels, and car rental companies greatly reduce your expenses on business travel. If you frequently visit a particular place to attend meetings and conferences, you must look forward to signing up for a deal with a specific travel agency or airline. As a result, you can book flight tickets at cheaper prices for the next time. Similarly, you can negotiate a deal with a hotel for accommodation during your tour. While booking the same car rental company on every occasion saves more money.
4 – Virtual Meetings and Conferences
Technological advancements have brought numerous benefits, especially for businesses. With the availability of numerous tools, they can automate and streamline their essential procedures to make the most out of them. In the same manner, virtual meeting options have benefited companies by reducing the need to travel altogether. Instead of visiting different places every time, you can limit your tours only to certain special occasions. Also, you need careful planning for these tours.
5 – Utilize Credit Rewards
Credit cards are part and parcel of our everyday life. With a solid increase in their popularity, numerous credit card companies have been launched and are functioning in the market. Some of them provide free airport lounge access credit cards to allow their potential users to benefit themselves with free food, snacks, beverages, Wi-Fi, and comfortable seating. Moreover, accumulating credit rewards and points such as miles allows you to book tickets at discounted prices. Therefore, you must leverage these cards for your business to spend less on travel.
6 – Travel Reward Programs
In the previous section, we talked about accumulating credits and points. This point will explain the same. No matter what credit card you own, you must enrol yourself in different partner programs to purse maximum advantages by spending a lesser amount. In addition, different travel companies and airlines announce travel reward programs. Every time you use their services, they offer big rewards, maybe in the form of discount vouchers for your next trip, minimizing your cost.
7 – Accommodation Alternatives
Residing in hotels during business travel is not a suitable option, especially for those at the beginning stage. That's why you must explore accommodation alternatives such as home-sharing platforms and serviced apartments. In this way, you can stay for an extended period in them as compared to hotels by paying lesser charges. However, you must ensure that these alternatives align with your company's safety and security standards. Otherwise, you may face some serious consequences.
8 – Expense Limits
Managing the total expenses becomes extremely challenging if you are going on business travel with multiple employees. Also, a situation could arise when an employee spends a large chunk of the budget on his meal than others. You must allocate a particular amount for each employee to avoid such a situation. Compel him to manage his travelling, meal, and accommodation within the allocated amount. Also, make it clear that they won't get extra funds for their additional tour activities. So, they need to be careful when spending money on unnecessary things.
9 – Flexible Travel Dates
Sturdiness always paves the way to more damage than benefits. Whether it is business or every day, you need to be flexible to accommodate the changes and create spaces to bring in new things. Considering this, you must ensure flexible tour dates and plans for your employees before sending them on a business tour. Provide them with enough timeframes so that they can evaluate cost-effective tickets and hotels for travelling and accommodation. Consequently, they can save a large sum.
Final Verdicts
Managing business travel expenses requires a strategic approach to cover various journey aspects. It involves precise planning, booking, and on-the-road practices. Creating a comprehensive travel policy and signing preferred vendor partnerships can smoothen your experience. Furthermore, your company can significantly reduce its business travel costs by embracing technology and promoting cost-conscious behaviour among employees. It is necessary to regularly review your strategies by researching the latest trends and offerings. These data-driven insights ensure ongoing success in managing travel expenses under a limited budget.