Business
Need a Timeshare Exit Company? Here are Top Timeshare Cancellation Companies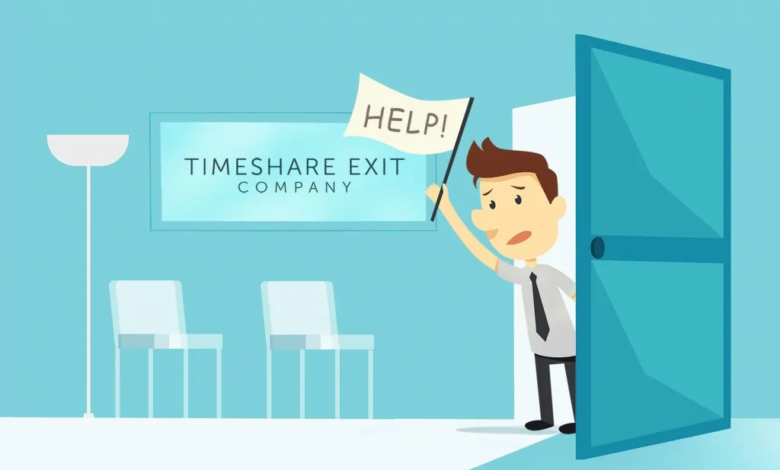 For many individuals, the financial responsibility of holding a timeshare far overshadows the advantages. Timeshares routinely lower in value even as their maintenance fees grow. Many timeshare owners don't end up using their timeshare as planned, so they're stuck spending annual fees without getting anything in return. 
Additionally, a timeshare is a lifelong responsibility that can rise even to one's descendants. That is where the timeshare exit companies arrive. These companies help to get timeshare owners out of their contracts, but not every trustworthy.
So, let's dive deep into the article and find the top timeshare cancellation companies.
List of Timeshare Exit Companies 
Timeshare exit companies are available in this industry, but some are untrustworthy. So, if you are selecting the company for your timeshare exit, it's better to research them. Either you can choose the companies that are mentioned in this post. 
Here is the list of top timeshare cancellation companies: 
Wesley Financial Group
Timeshare Specialists
Timeshare Compliance
Resolution Timeshare
Seaside Consulting Group
Wesley Financial Group
Wesley Financial Group is a timeshare exit company that has been in this industry since 2011. It is headquartered in Franklin, Tennessee. It claims to exit the timeshare contract permanently and legally without using attorneys. The company doesn't take the help of legal attorneys in timeshare exit. The company has many advantages, including a money-back guarantee, A+ ratings with BBB, and excellent customer service or ratings. 
Timeshare Specialists
Timeshare Specialists is the best timeshare cancellation company. The company was launched by a real estate lawyer and veteran in the vacation ownership business. The company mainly focuses on assisting frustrated timeshare owners in finding the best strategy or option, whether selling, renting, or divesting. Moreover, the company's staff is the most knowledgeable in the industry regarding finding the most profitable divestment options. Timeshare Specialists don't charge an upfront fee and are ready to work with inherited or timeshares purchased on the resale market. 
Timeshare Compliance
Another best timeshare cancellation company is Timeshare Compliance. The company claims itself as an advocacy group specializing in legally exiting timeshare contracts. It has been working for over 9 years and is in Aliso Viejo, California. Additionally, it offers many beneficial services to the clients such as escrow payment, legal attorneys, Spanish agents, available on weekends, and many more. Apart from all this, the company has a higher success record in timeshare exit.
Resolution Timeshare
Resolution Timeshare was founded in 2019 and is a family-owned boutique cancellation firm. The company is located in Madison, NJ, and they take a fundamentally different approach from most timeshare cancellation firms. Some primary differences are flat fees, no upfront fees, and no salespeople. Nothing exceptional or unusual about how Resolution Timeshare gets you out of a timeshare contract. The company takes 12 to 14 months of the timeframe to cancel a timeshare agreement. 
Seaside Consulting Group
Seaside Consulting Group is a respectable timeshare exit company based in Encinitas, California. The company was established in 2014 by Chris Dougherty. Since its founding, Seaside Consulting Group has successfully assisted many timeshare owners in getting out of expensive timeshare contracts. The company uses a proven timeshare exit strategy, including a team of dedicated experts and knowledgeable attorneys. The company is also committed to lessening the damage done to their client's credit during the timeshare process.  
Conclusion 
In conclusion, if you are looking for the top timeshare cancellation companies for your timeshare exit. Then, you can choose from the list of trustworthy timeshare exit companies mentioned above. These companies are responsible and can cancel your timeshare within the given time. 
Hope it helps!