Business
From Planning to Execution- How Virtual Event Production Services Make it Happen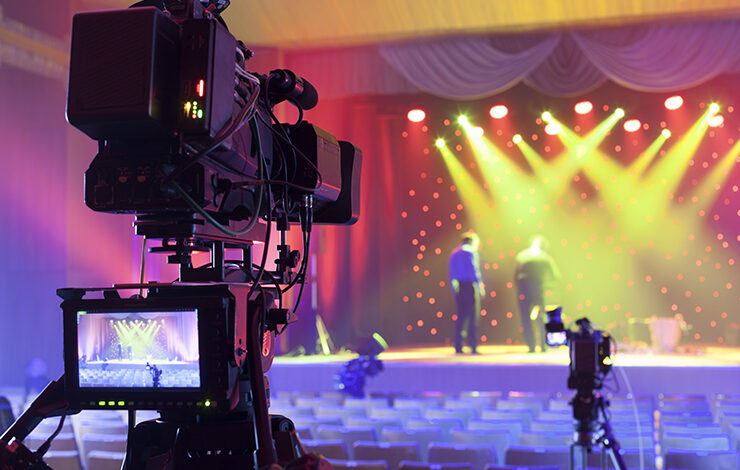 Virtual event production services help clients develop, plan and execute strategies. This includes articulating event goals, identifying key performance indicators, and reviewing insights after the event.
A reliable virtual event platform is essential. It should provide real-time support if there are technical problems during the event. It should also feature a robust video conference capability with options like polling, Q&A, and notes.
Planning
Virtual event production companies work with clients to ensure a high-quality experience from start to finish. This includes providing creative design, AV and media planning, and supporting event operations.
Talent wrangling is also crucial for virtual events. Coordinating busy schedules to get speakers on board and ensure they are ready to present requires patience, professionalism, and attention to detail.
Lastly, AV production companies should be prepared to deal with the inevitable technology hiccups that arise during live virtual events. For example, video lag and buffering can distract attendees and decrease their overall engagement with the event. Pre-recorded content can help maintain the event's quality and increase its impact. It uses this strategy with daily Ask Me Anything events, software training, and investor meetings.
Preparation
When it comes to virtual event production, preparation is critical. A quality experience depends on a host's ability to deliver engaging content, including ensuring an event is free from technical mishaps that could detract from attendees' overall satisfaction with the program.
This can include video lag, audio issues, and a poor digital playback experience during live streaming. To prevent these pitfalls, an experienced virtual event production company can help plan and execute the event to ensure a streamlined, high-quality event that meets attendees' expectations.
This includes planning for AV team rehearsals and setting up an open line of communication with the AV team to discuss any questions or concerns. It also means recalibrating equipment to ensure it's ready for the event day.
Setup
Virtual attendees can network with fellow attendees, join panel discussions, and ask keynote speakers questions all within the same event platform. This makes the quality of audiovisual (AV) content critical to the success of your digital event.
Live streaming from a virtual event can look similar to broadcast television shows. A virtual production team may set up lighting, cameras, and teleprompters in a studio streamed online.
Some explain that in the past, their team would often be brought into events at the end of the planning process to explain how they could deliver the desired result. However, the requirements of virtual experiences require them to be involved much earlier in the process. This includes pre-event technical reviews, network & system configuring, and content preparation.
Rehearsal
The virtual event production services will coordinate and schedule a series of technical run-throughs with the emcee/host/presenters/speakers on-screen talent to ensure they understand how to perform and the virtual event technology. They will also create a team production schedule with point-of-contact information for all the partners and vendors involved in the event.
They will also begin preparing content for the virtual platform, including session summaries and suggested content that attendees should read and watch to get the most out of the event experience. They will also plan for any registration-related processes and decide how sessions will be recorded and made available to event attendees as VOD.
AV companies are usually brought in towards the end of the planning process, but virtual and hybrid events require more planning time than traditional in-person meetings. It has to take this into account when quoting and pricing its services.
Production
Event production directly impacts the attendee experience. If a live stream is laggy or inaudible, it will turn attendees off and cause them to lose engagement. It can also frustrate sponsors who invested in the event's success and bad relationships moving forward.
Choose a virtual and hybrid event production company that offers flexible technology and remote platform options to meet your needs. They should have a solid background in tradeshow and live events and be familiar with hybrid and virtual options available for meetings and conferences.
Using recorded content to supplement live presentations can reduce the stress of first-time presenters and increase the event's value. This also allows for more dynamic production techniques like changing camera angles to keep the audience engaged.