Lifestyle
How to Transition Your Winter Wardrobe into Stylish Summer Looks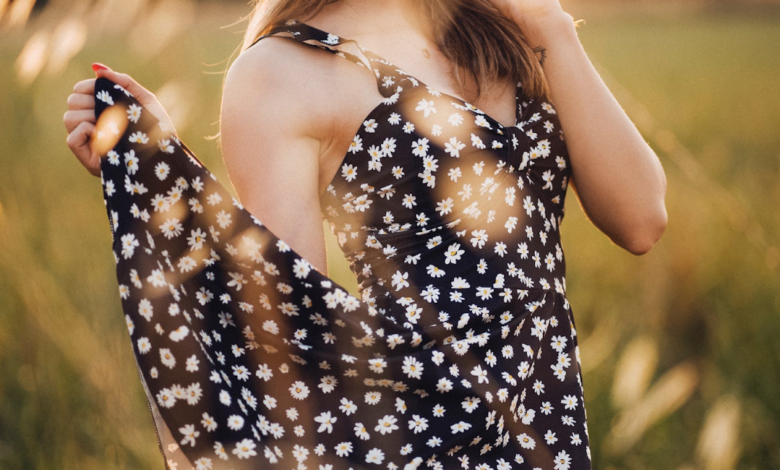 Introduction: As the seasons change, it's time to transform your winter wardrobe into stylish summer looks. This guide will show you how to repurpose your favorite winter pieces for the warmer months. From layering lightweight sweaters over dresses to pairing boots with flowy skirts, discover the art of mixing and matching.
Learn to incorporate summer accessories, like straw hats and colorful scarves, to add a fresh touch. With these tips, you'll be able to maximize your wardrobe and create trendy outfits that seamlessly transition from winter to summer, allowing you to stay stylish and comfortable all year round.
Assessing Your Winter Wardrobe for Summer Potential
When transitioning your winter wardrobe into stylish summer looks, it's important to assess your existing pieces for their potential in warmer weather. Here's how to evaluate your winter wardrobe:
Fabrics: Look for lightweight and breathable fabrics that are suitable for summer, such as cotton, linen, or silk. Avoid heavy wool or knit materials.
Colors and Prints: Identify pieces in your wardrobe that feature summery colors and prints. Bright hues, pastels, floral patterns, and tropical prints are perfect for the season.
Layering: Consider how you can layer your winter pieces to create versatile summer outfits. For example, a chunky sweater can be worn over a sundress or paired with shorts for a trendy look.
Adaptability: Look for pieces that can be easily transformed. Long-sleeved tops can be rolled up and secured with tabs, and cardigans or jackets can be draped over the shoulders for a chic, lightweight layer.
Accessories: Assess your winter accessories for their summer potential. Hats, scarves, and statement jewelry can add a stylish touch to your summer outfits.
Mixing and Matching Summer and Winter Dresses
Mixing and matching summer and winter dresses is a creative way to extend the wear of your wardrobe throughout the year. Here are some tips to achieve stylish combinations:
Tights and Boots: Transition a summer dress into a winter-appropriate outfit by wearing opaque tights or leggings underneath. Knee-high or ankle boots can be worn to finish the outfit.
Sweater Over Dress: Layer a chunky knit sweater over a summery dress to give it a new look. Belt it in at the waist for a slimming appearance.
Mix Seasonal Prints: Combine winter floral or plaid patterns with the vibrant prints of your summer dresses in ladies fashion. Play with contrasts and complementary colors to create unique and eye-catching ensembles.
By experimenting with layering, accessories, and patterns, you can create fashion-forward and versatile outfits by mixing and matching your summer and winter dresses. Embrace your creativity and enjoy the flexibility of your wardrobe throughout the year.
Incorporating Summer Trends Into Your Winter Staples
Incorporating summer trends into your winter staples is a great way to infuse your cold-weather wardrobe with fresh and stylish elements. Here are some ideas to blend the seasons seamlessly:
Bold Colors and Prints: Add pops of summer by incorporating vibrant colors or playful prints into your winter outfits. Opt for a bright top or a printed scarf to liven up neutral winter outfits in women's fashion.
Lightweight Fabrics: Layer a lightweight, flowy blouse or a chiffon skirt underneath a sweater or jacket. This adds a touch of breeziness and a hint of summer to your winter ensemble.
Open-Toe Shoes: Pair your winter staples with open-toe booties or sandals for a modern and unexpected twist. This combination adds a chic and edgy vibe to your outfits.
Sheer or Lace Details: Look for winter staples with sheer or lace accents, such as a lace-trimmed sweater or a sheer panel blouse. These subtle details evoke a sense of summer romance and femininity.
Essential Accessories to Complete Your Summer Looks
Complete your summer looks with these essential accessories that add style and functionality:
Sunglasses: Protect your eyes from the sun's glare while adding a fashionable touch to your outfit. Choose a pair that complements your face shape and offers UV protection.
Sun Hat: Shield your face and head from the sun with a wide-brimmed hat. It adds a chic element to your ensemble and helps prevent sunburn.
Sandals or Espadrilles: Opt for comfortable and breathable footwear like sandals or espadrilles. They keep your feet cool while providing style and versatility.
Beach Tote or Straw Bag: Carry all your essentials in a spacious beach tote or a trendy straw bag. They are practical, lightweight, and perfect for your beach outings.
Statement Jewelry: Elevate your summer outfits with statement jewelry pieces. Layer necklaces, stack bracelets, or wear bold earrings to add a touch of glamour.
Lightweight Scarf: Tie a lightweight scarf around your neck, use it as a headband, or wrap it around your shoulders for a stylish accessory that can also provide sun protection.
Hair Accessories: Embrace the summer vibe with hair accessories like headbands, scrunchies, or hairpins. They keep your hair in place and add a fun element to your look.
By incorporating these essential accessories into your summer outfits, you can elevate your style, protect yourself from the sun, and enjoy the season with confidence and flair.
Conclusion
Transitioning your winter wardrobe into stylish summer looks is all about creativity and mixing and matching. By layering, repurposing, and accessorizing, you can maximize the potential of your existing pieces and create fashionable outfits that are perfect for the warmer months. Don't be afraid to experiment with different combinations, textures, and colors to achieve a fresh and unique style. With these tips, you can make the most of your wardrobe and enjoy a versatile and trendy summer look without breaking the bank. Embrace the possibilities and have fun transforming your winter staples into stylish summer ensembles.