Lifestyle
How to take care garden in Fall season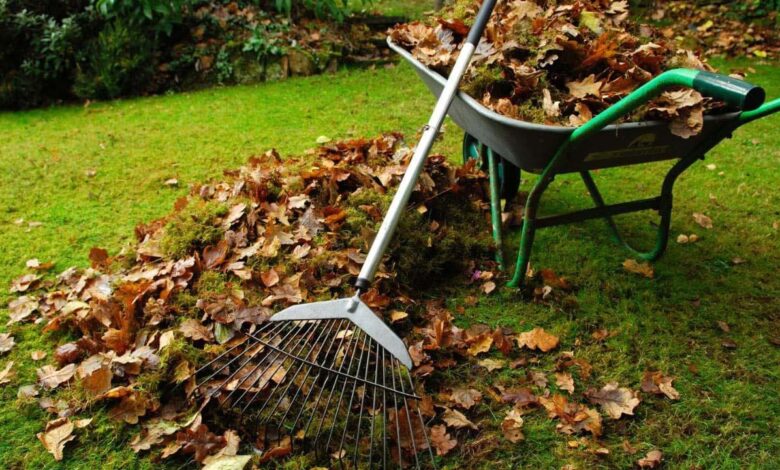 In the Northern Hemisphere, fall typically commences during the autumn solstice in September and concludes at the winter solstice in December. Precisely, the initial day of autumn falls on Saturday, September 23, 2023.
It's a season of change and preparation for the winter ahead. So, your Summer eiderdown is over and done with for the year, but this is the season where you can put down some serious roots. Fall is actually the best season to garden because of the soil's moist and mild texture. Autumn is the best time to begin transplanting shrubs or trees if they need to be moved from a shady or sunny spot, and it is also a great time to propagate new plants from cuttings. You can keep track of weather data regularly to be prepared for your plants in advance.
Clean up old residue
Only dead crops or trash are removed since they promote disease and pests. If your area does not experience frost, the moment you observe annual plants fading or dying is an excellent time to start your autumn cleanup.
Pamper your lawn
Now is an opportune moment to nourish your lawn; however, it is optimal to utilize a fertilizer with a greater concentration of nitrogen compared to the one you typically apply during the spring and summer seasons. A fertilizer that contains a well-balanced combination of nitrogen, phosphorus, and potassium aids in revitalizing impaired areas by stimulating fresh growth. Maintaining your lawn taller will promote greater root development, which improves your grass's ability to survive the winter.
Prune Trees
Pruning trees can enhance their overall well-being and aesthetic appeal by eliminating decaying or dying branches. Additionally, it can potentially increase the productivity of fruit-bearing trees. The process of tree pruning requires specific tools, especially when dealing with larger trees.
Protect your most tender plants
As fall approaches, cover delicate plants and newly established trees with fleece. It is preferable to do so before winter. Miniature plants can be transferred into a growing space, which should be cleansed to maximize the amount of light entering it. Mulch should be applied around tree roots in late October so as to safeguard them from winter frostbite.
Drain the water
Prior to the arrival of freezing temperatures, it is important to ensure that all water is drained from your garden hoses and irrigation tubing.
Prevent from soil erosion
In order to prevent erosion, plant cover crops like mustard, peas, or clover in the fall. Then, in the spring, turn them over into the soil to add nutrients.
Keeping containers in safe
The cycle of freezing and thawing can cause containers to break, especially those composed of clay and filled with potting soil. After cleaning them, keep your containers and planters in a dry, safe place, such as a garage or shed. Plant autumnal trees and bushes up until a month prior to the ground typically freezing.
Composting
Composting is an excellent way to reuse fallen autumn leaves and plants that you've removed. Garden soils with compost have a better composition and are better able to hold moisture. You have the power to reduce the amount of solid waste deposited in landfills by recycling yard rubbish at home. These actions improve the quality of your own surroundings while also having a favorable effect on the area as a whole.
Plant Flowering bulbs
The best season to plant bulbs flowers is in the fall, including tulips, daffodils, crocus, asiatic lilies, peonies, and iris. These spring-flowering bulbs should be seeded as soon as the nightly temperatures fall to 40 to 50 degrees Fahrenheit. Anywhere in the garden with soil that drains well is suitable for planting bulbs. You could choose to plant them to use as landscape edging or garden borders.
Winterizing and tidying up your garden shed
Additionally, it's important to prepare your shed by caulking any gaps or holes where animals like rats and birds may enter. If you've had a problem in the past, you might want to add some traps or insect control. Don't forget to inspect your shed for structural harm and any ceiling leaks, and make any repairs that are required.
Conclusion
Harvesting, maintenance, and year-ahead planning are the key focuses of fall gardening. This can help you make the most of the shades of fall while maintaining the structure of your area until spring. To ensure a successful fall vegetable garden, it is recommended to sow seeds approximately 90 days prior to the first frost. For those who prefer using transplants from a garden center, the timeframe is slightly shorter, but the plants are generally more manageable for novice gardeners.