How To
How To Sell Your Home At A Good Price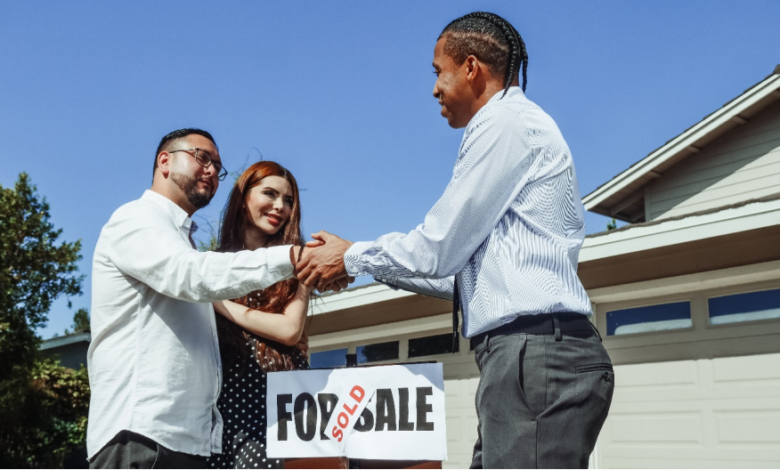 To put it mildly, the housing market has been turbulent since the COVID-19 outbreak. Global economies are gradually but steadily recovering from the terrible effects of this crisis. A seller's market currently exists in the real estate industry, particularly in the US. Bidding wars start every time a lucrative property enters the market because there is a lack of inventory.
This is the perfect moment to sell a property if you want to get a decent price for your house. Let's look at some intriguing industry statistics that relate to the present market before we begin laying out suggestions that are capable of helping you list your home for a better price than you are expecting.
Working with a trustworthy property agent is one of the favored methods sellers use to list their properties, revealing a new poll.
On average, 21% of house sellers use agents to assist them in securing more favorable prices for their properties.
Furthermore, after finding the ideal agent, 53% of clients stay with that individual for any further transactions.
Are you looking to fetch a good price for your home? Here's how you can do that:
1. Invest in necessary upgrades and remodels
There are a number of major and minor renovations that can add value to a home. These can include the following:
– Invest in upgrading your bathroom to make it more modern, smart, and aesthetic. Get in touch with a reliable bathroom remodeling company to explore the options and the amount of return that you can get on it,
Get a reflooring done and preferably add wooden floors as they usually add the most in terms of value to the property, especially when reselling,
Improve the curb appeal of the property by adding a fresh coat of paint, enhancing the landscaping, and renovating your deck or patio. For instance, the National Association of Home Builders estimates that a patio can boost demand for a home by 63%.
Refinishing some of the cabinetry and hardware in the house to give it a more updated yet functional look.
Home improvements bring the space up to date and revitalize it. Furthermore, several of these upgrades significantly increase the home's resale value. All renovations that raise the actual square footage or simply give the space a larger, more airy impression are included in these improvements. The price at which you are able to advertise your property can also increase if you plan and build a home office, open up the floor plan, or complete your basement.
2. Research your options properly
While each home improvement project has its own particular return on investment, it is not always necessary to take up such a task to make your home fetch a good price. There are other ways to do this as well. Either way, you need to research extensively regarding the market, the type of buyers active currently, and other related factors.
You'll need to conduct extensive research on several topics before selling a home if you want to maximize your profit. It is recommended to begin by determining the present valuation utilizing tools such as the BOA tool. The price you receive can act as the foundation from which you work to raise it.
To get ideas on how to raise the price, consult market analysts, real estate brokers, building industry professionals, or industry experts. You may also snoop about in the limitless online repository. You don't have to consult with every expert on the above list. All you have to do is identify the most knowledgeable person in your network and ask them for advice on how to increase the price at which you may sell your home.
3. Hire the services of a reliable realtor
Many house sellers choose to advertise their properties with reputable real estate agents, as is clear from the statistics mentioned above. There are numerous reasons for this, including the following:
Agents have unrivaled networks and marketing talents. They are aware of the individuals or groups actively searching for properties to purchase and any unique requirements they might have.
Property brokers have in-depth market expertise and are aware of the elements that contribute to a home's price increase.
Now that you realize how critical it is to hire an agent, consider how much more crucial it is to choose a trustworthy candidate. You're lucky if you've dealt with an agent and were happy with them in previous instances. If you don't, however, you'll have to start over.
Investing the most effort into identifying the greatest candidate for the job is important because the agent can make or break your agreement.
4. Social media and attractive marketing can make a huge difference
The ideal purchasers for your home can only be attracted through marketing, and the finest instruments for that are images and videos. Did you know that posts with video footage may garner 1200% more shares on social media than content with text and photographs combined? That said, having excellent, detailed images of the house might make all the difference when it pertains to offering the property.
The more attractive your photos are, the more likely it is that you will draw customers who can afford what you are asking. Additionally, including a video in the portfolio can significantly improve the response. How you market the house has a lot of impact on how buyers perceive it and the price they are willing to offer for it.
5. Staging well can also influence the price of your home
Once more, it all comes down to the buyer's perception of your house. Although it is not required, the staging furniture should be placed in the house in such an opulent way that it makes people drool. Naturally, the finest staging is when the floor layout is emphasized to the fullest.
Showing the purchasers where the home's natural light comes from, how it is built to create a cozy atmosphere, and other pertinent details that can attract their attention should be your main focus. Staging can make a huge impact since furniture helps potential buyers visualize how their new home will look.
Conclusion
Being able to fetch a good price for your home is all about aesthetics and the narrative that you build around the property. You need to pitch it to the right buyer in the right manner to close a sale while making the best return possible.