How To
How To Use Social Media to Raise Awareness About Environmental Issues?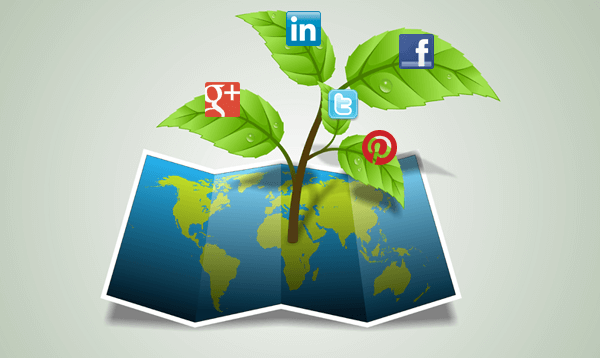 Environmental concerns are growing with every passing day, and it is an active topic of discussion on various social media platforms. In some way or other, we all have sensed these threats. We are quite aware of how environmental concerns are getting severe with time. However, just knowing about it and actually raising awareness are two different things.
We don't live in that age anymore where digital and print media were the only options to reach the masses. The growth of technology and social media evolution has made it easy for everyone to connect with people sitting in different corners of the world.
So why not use your social media voice to actually create an impact on the minds of your audience? You can also use it to raise environmental concerns. If you are one of those environmental enthusiasts doing their bit to save Mother Earth, we have got you covered.
All the possible ways that you can use social media to create environmental awareness among your audience. Read to know how!
Identify Your Audience
Irrespective of what your purpose of using social media is, if you are creating content, it should be created with a niche set of audience in mind. Hence, you should first of all try to identify who your target audience is. It doesn't necessarily have to be environmental workers; it could be anyone. For example, young children that you want to educate about such concerns, or locals of a specific area that you want to throw light on, etc.
You can use tools like SocialPilot to conduct an in-depth analysis of your social media pages and analyze your target audience. Once you identify them, research more about them to be able to create content that adds value to their screen time.
Create Relatable Content
The next step to raising awareness is to create content that your audience relates to. Irrespective of how good your content is, if it doesn't bring any value to your audience, they might just scroll away. People respond to such concerns better if it is something they can relate to on a personal level or if they can do something about it. In other words, if your target audience is people of Japan, you won't get any significant results by telling them about forest fires in Australia. The reason behind this is that a major chunk of the Japanese audience won't relate to it. There is nothing they can do about it by sitting continents away.
Hence, even if there are so many campaigns going around on social media, you can manage to stand out by adding meaning to yours.
Add Well-Researched Facts and Stats
When you are trying to create awareness about a certain issue, adding relevant data and information helps create a bigger impact. For example, you want to tell your audience that ice on the North Pole is melting. Now, you can either tell them simply this, or you can add the speed at which it is melting and how long before it will actually cause a drastic impact. We all know the latter would always be more convincing.
However, one thing to keep in mind here is to always state facts that are backed by research. Don't just say anything for the sake of it, as it reduces the authenticity of your content.
Give Actionable Solutions
Just raising awareness is not enough if your audience doesn't know what it can do about it. No one likes to constantly be fed with disastrous news unless they know they can do something about it. Hence, to retain your audience and create more successful campaigns, give them an actionable solution. Tell them what they can do from their end and how their action would play a part in saving the environment.
For example, if you want to raise awareness about a polluted river in your locality, organize a day and invite the locals to come help clean the river. Having hands-on experience shows people the ground reality and also gives them a sense of satisfaction that their contribution was meaningful.
Collaborate With Others
Marketers use social media collaborations for different purposes, and one of them can be to raise environmental concerns. Depending on your budget, you can choose brands, businesses, celebrities, influencers, or creators who share the same beliefs as you.
Collaboration might not always be a very cost-effective marketing solution, but it can still create a big impact. It allows you to reach a wider audience and run campaigns on a much bigger scale. If you apply the right strategies to conduct your research, you might also be able to enter collaborations where the other party might do it as a service to nature and not as a profitable opportunity.
Show Your Progress
If you have been running awareness campaigns for a while, or if you have been running your page for some time, show your audience what you have done so far. When they see the impact you have managed to create with your work, they might take more interest in your initiatives. 
It may also help you attract the attention of environmental activists who can help you take your initiatives on a much larger scale.
Keep Track of Your Engagement
Irrespective of what you are doing, it is important that you keep track of the results your content is bringing in. Hootsuite is a good tool for this, but if you find Hootsuite expensive, there are several other apps like Hootsuite that you can use to get analytics of your engagement and content performance.
By keeping track of how your content is performing, you can decide what's working for you and what isn't. This will help you make an informed decision on your approach in the future.
Key Takeaways
Identify your audience so that you can find content they relate with.
To add authenticity, only use well-researched facts and stats in your content.
Give your audience actionable solutions so they can do their bit.
Collaborate with others
Keep track of your performance and demonstrate the results of your campaigns among your followers.
Conclusion
Social media has made it quite easy for us to approach the masses. However, on the other hand, it can still be quite difficult for some of us to find the right audience, more so when we try to retain them. To find an environment-passionate audience, use a mix of relevant keywords and hashtags on your posts. Try to interact with your audience and engage with them to get better reach.
Reference Links:
How To Use Social Media For Environmental Advocacy
https://medium.com/@percevalroger_16306/how-social-media-helps-increasing-environmental-awareness-22daa21cbf8d
https://hbcuconnect.com/content/358003/how-is-social-media-creating-environmental-awareness
Making Use Of Social Media To Raise Environmental Awareness
| | |
| --- | --- |
| Content Checklist: | Version 2.0 |
| Level 1 | |
| Copyscape Premium Verification | 100% Passed |
| Grammarly Premium Score | 88 |
| Readability Score | 63 |
| Primary Keyword Usage | NA |
| Secondary Keyword Usage | NA |
| Highest Word Density | To – 4.65% |
| Data/Statistics Validation Date | 30.09.2023 |
| Level 2 | |
| YOAST SEO Plugin Analysis | 5 Green, 1 Orange, 1 Red |
| Call-to-action Tone Integration | Done |
| LSI Keyword Usage | Incorporated |
| Level 3 | |
| Google Featured Snippet Optimisation | NA |
| Content Camouflaging | NA |
| Voice Search Optimisation | NA |
| Generic Text Filtration | Done |
| | |
| Content Shelf-life | 6+ Months |