Tech
How to Download Audible?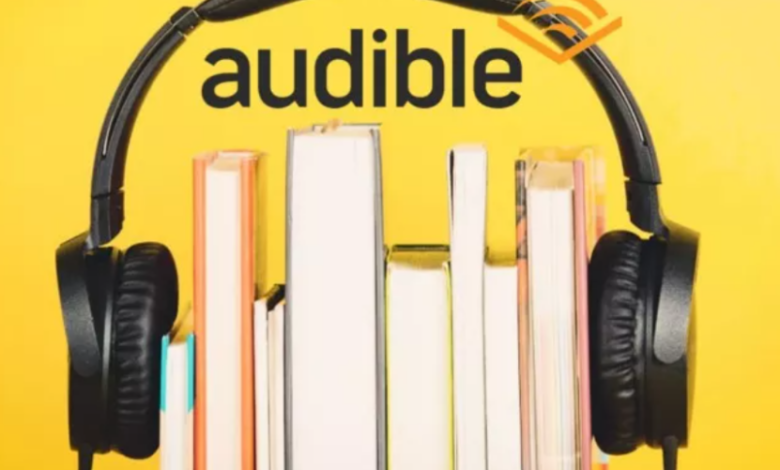 Are you wondering if you want to download Audible and play it offline on your computer? It's true that Audible's download function is only available through the app, which is inconvenient. In this article, we will thoroughly explain how to download Audible. Can I download it from a download PC site or software? We have also verified this, so please take a look.

What is Audible?
Audible is a service that distributes audio content of books read aloud. The service started in Japan in 2015 and is currently operated by Amazon JAPAN's Audible division. The fact that you can read while working, such as commuting or cleaning, is extremely innovative. It is gaining popularity as an audiobook due to its advantages such as not tiring the eyes and being able to make use of the free time.
How to download with Audible app
Step1: Open Audible and search for audiobooks to download
Step2: Add audiobooks to your Library
Step3: open library
Step4: Click "…"
Step5: Click "Download"
Step6: Check audiobooks under "Downloaded"
Note: Learn how to cancel Audible
What to do if Audible won't download
Improve WiFi Speed
A speed of 5Mbps or higher is recommended for smooth downloading. If the download is slow, check your WiFi speed. Routers generally don't have a power button, so first try unplugging the adapter and plugging it back in. Also, 2.4GHz is prone to interference with electrical appliances, so avoid placing your router near a microwave oven. WiFi radio waves do not easily penetrate water, so it is strictly prohibited to go near water.
Try restarting the Audible App
If there is no response after pressing the download button, try restarting the Audible app. Restarting will clear out any accumulated cache and allow your system to run smoothly. Also, if your Audible app version is not the latest, please update it immediately. Updates have the advantage of not only fixing bugs, but also strengthening security.
Check your system malfunction
If you can't identify the problem, Audible's system may be at fault. Audible has an official account on Twitter. If there is any problem, it should be announced there, so please check it.
Use MusicFab Audible conversion software
MusicFab Audible Converter is a software that allows you to download Audible audiobooks in MP3, FLAC, WAV, etc. formats. When converting to MP3, the maximum sound quality is 320kbps. You can also save artwork, book titles, etc., so you don't have to worry about having a large number of files. The download success rate is 99%, and the conversion speed is also faster than other companies.
Although it is a paid software, you can download up to 3 Audible books for free. It can also be used as free software, so if you are interested, please give it a try!
<How to use MusicFab Audible Converter>
Open the software and tap the Audible icon on the startup screen
Sign in to Audible with your Amazon account
Search for audiobooks to download with the built-in browser
Click on an audiobook title to parse it
Select format and quality and click "Download Now"
download starts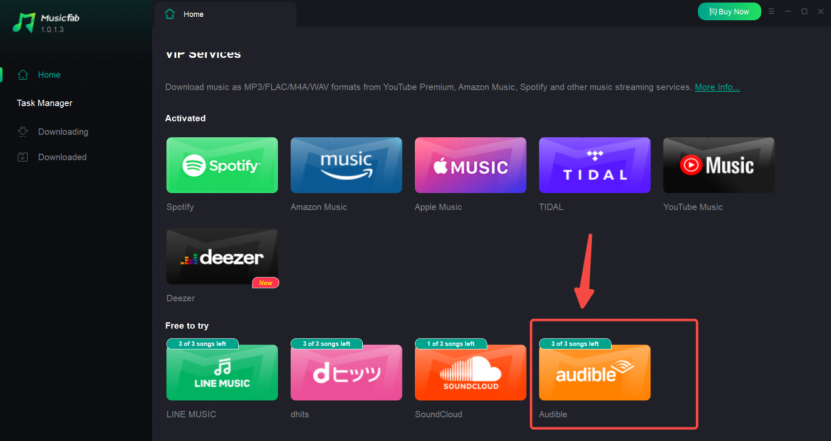 Summary
With Audible, even people who are not good at reading can input the contents of a book through their ears. You can download it to the Audible app for offline playback, but if you want to play offline on various devices or want to listen even after canceling your subscription, please use MusicFab!