Business
How to Create a Compelling Airbnb Listing in Toronto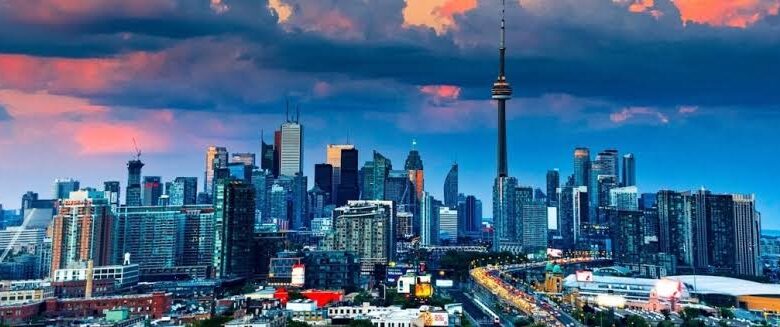 Creating an appealing Airbnb listing in Toronto is more than having a stunning property. It's about utilizing effective strategies and resources like Toronto Airbnb management and Airbnb management services to stand out. Ready to dive in? This handy guide is your go-to resource for designing an Airbnb listing that will turn heads and keep your booking calendar filled in Toronto.
To kick things off, remember it's all about knowing your potential guests. With its beautiful blend of cultures, buzzing arts district, and top-notch conveniences, Toronto lures in folks for work, leisure, and the pure joy of exploration. Knowing this, your listing should cater to the variety of experiences Toronto offers.
Great Airbnb listings don't just list features; they sell experiences. Don't just mention that you have a king-sized bed; explain how cozy it is after a long day of exploring the city. Highlight the sunrise view from the balcony or how the espresso machine can make early mornings enjoyable.
Photographs can make or break a listing. Invest in professional photography to show your property in the best light. Show off the unique aspects of your home and remember that small details often make a big difference.
The importance of a comprehensive, error-free description can't be overstated. Avoid vague terms like "nearby attractions" and instead mention that the CN Tower is just a ten-minute walk away or that St. Lawrence Market is around the corner. Use the power of storytelling to connect with your potential guests and make them envision their stay at your property.
Leverage the power of Airbnb management services to help you create an optimal listing. These services, often provided by experts in the field, offer invaluable insight into what works and what doesn't, from choosing the best photos to creating compelling descriptions. They can also handle guest communications, provide excellent service, and manage your listing's ongoing needs.
Managing a listing is not just about creating it but also about maintaining it. Staying on top of communications, updating the listing periodically, and addressing any issues promptly are crucial to ensure a high ranking in Toronto's competitive market.
Consistently receiving positive reviews is also key. To do this, ensure your space is always clean, you're responsive to queries, and you're going above and beyond to offer a memorable stay. Make sure to work on any feedback you receive.
Additionally, setting a competitive price for your Airbnb listing is an essential aspect to consider. While you want to ensure profitability, overpricing could deter potential guests. On the other hand, underpricing could make guests question the quality of your property. Toronto Airbnb management services often offer dynamic pricing strategies that consider factors like location, season, demand, and local events to determine the optimal price. Such strategies can significantly help maximize your income while maintaining a steady stream of guests.
Moreover, it's important to understand and comply with the local laws and regulations surrounding Airbnb rentals in Toronto. For instance, as of recent rulings, hosts can only rent out their principal residences for no more than 180 nights per year. Non-compliance with these regulations could lead to fines or your listing being removed. Additionally, Toronto requires short-term rental operators to register with the city and pay a four percent Municipal Accommodation Tax (MAT) on all rentals less than 28 consecutive days. Using Airbnb management services can also aid in navigating these regulations and ensuring your listing remains compliant, allowing you to focus on providing the best possible experience for your guests.
Lastly, joining the Toronto Airbnb management community can give you a competitive edge. Being part of such a community allows you to share insights, learn from other's experiences, and get updated on industry trends.
Creating a compelling Airbnb listing in Toronto requires effort, strategy, and often some professional help. However, the rewards, including higher occupancy rates and greater returns, are worth it. By following these steps and focusing on your guests' needs, you'll be well on your way to hosting success.
270 Adelaide St W, Toronto, ON M6K 0A1, Canada
Open 24 Hours