Business
AutoScout24 smyle: Buy a car online and have it delivered to your door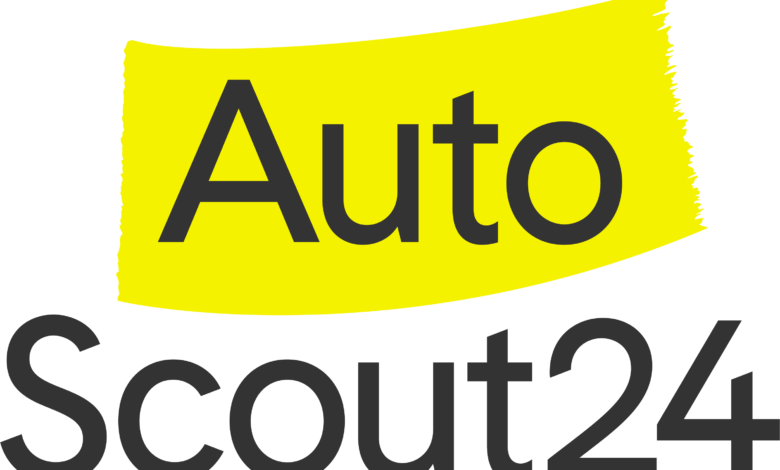 Are you tired of the hassle that comes with buying a car? From dealing with pushy salespeople to traveling long distances for test drives, it can be overwhelming. But what if there was a way to buy a car online and have it delivered straight to your doorstep? Well, now there is with AutoScout24 smyle! In this blog post, we will take an in-depth look at this innovative platform and explore its benefits as well as any potential downsides. So sit back, relax, and discover how AutoScout24 smyle is revolutionizing the car-buying experience!
AutoScout24 smyle: What is it?
AutoScout24 smyle is a new online platform that allows customers to purchase cars from the comfort of their homes. It was created by AutoScout24, a popular European website for buying and selling cars. The concept behind AutoScout24 smyle is simple: you browse through the selection of available vehicles, choose one that suits your needs and budget, then complete the transaction entirely online.

One of the standout features of AutoScout24 smyle is its focus on transparency. All listings come with detailed information about each vehicle's condition, history, and any potential defects or issues. This means you can make an informed decision before purchasing without having to worry about hidden surprises down the road.

Another key advantage of using AutoScout24 smyle is its wide selection of vehicles from across Europe. Whether you're looking for a practical family car or a sleek sports car, there are plenty of options to choose from at competitive prices.

AutoScout24 smyle represents a game-changer in the world of car-buying and offers an innovative way to find your dream car hassle-free!
How does it work?
AutoScout24 smyle is a platform that allows you to purchase your next car online and have it delivered straight to your doorstep. The process is simple and hassle-free, making it easier for you to find the perfect vehicle without ever leaving your home.

To get started with AutoScout24 smyle, simply browse through their extensive inventory of cars available for purchase. You can use various filters like make, model, price range and location to refine your search according to your preferences.

Once you've found the car that matches what you're looking for, request a test drive or place an order directly on the website. If necessary, they'll even help arrange financing options for you so that everything goes smoothly in one place.

After placing an order on AutoScout24 smyle's website, wait for delivery! They will transport the car from its current location directly to your door. All vehicles are checked beforehand by professional mechanics so there should be no issues when receiving them.

Using this innovative platform makes purchasing a new vehicle more convenient than ever before.
The benefits of using AutoScout24 smyle
AutoScout24 smyle is a revolutionary platform that allows you to buy your new car online and have it delivered right to your doorstep. The benefits of using this service are numerous, making the car-buying process more convenient than ever before.

Firstly, AutoScout24 smyle offers a wide range of options for cars in different price ranges and models from reputable dealerships. This means that you can easily find the perfect car for your needs without having to leave your home.

Secondly, AutoScout24 smyle provides detailed information about each vehicle on its website so that you can make an informed decision when choosing which car to purchase. You can also compare different vehicles side-by-side, making it easier than ever before to find the ideal match.

Thirdly, using Autoscout24 Smyle saves time since all transactions take place online; there's no need to go from one dealership to another. Once you've chosen your desired model and financing plan (if needed), everything else will be arranged through AutoScout24 Smyle – including delivery straight at your doorsteps!

AutoScout24 smyle takes away much of the hassle associated with traditional car buying by offering convenience, transparency and reliability throughout the entire process.
How to use AutoScout24 smyle
Using AutoScout24 smyle is a simple and straightforward process. First, you need to visit the website and create an account. Once you have done that, you can start browsing the available cars on offer.

To find the car that meets your needs, use the search filters provided by AutoScout24 smyle. You can filter by make, model, year of manufacture, price range, among others.

When you find a car that interests you, get in touch with the dealer or seller through the platform's messaging system to ask questions or request more information about its condition or history.

If all goes well and you are satisfied with what they say about it – as well as their ratings and reviews – go ahead and pay for it online using secure payment options like PayPal.

After paying for your chosen car online via Autoscout24 Smyle's payment gateway on their site using a credit card or bank transfer option available at checkout- sit back & relax while waiting for delivery right to your doorstep!

In summary – Using AutoScout24 smyle involves creating an account on their website; then browsing through listed vehicles by applying different filters such as make/model/year/price range etc.; contacting sellers/dealers directly through messaging systems if interested in purchasing one; making secure payments via Paypal before getting delivered straight at home!
The downfalls of using AutoScout24 smyle
While AutoScout24 smyle offers convenience and ease of use for buying a car online, it's important to recognize that there are potential downfalls as well.

One downside is the lack of ability to test drive the vehicle before making a purchase. While the website provides detailed information about each car and its features, it can be difficult to truly know how a car drives without experiencing it firsthand.

Another potential issue is with the delivery process. While having a car delivered to your door may seem convenient, there are risks involved in transporting such a large and valuable item. Damage could occur during transport or delivery, which would add additional stress and time-consuming paperwork for resolving any issues.

Additionally, when using AutoScout24 smyle, buyers may miss out on negotiating deals directly with sellers. The platform operates on fixed prices only, so buyers won't have an opportunity to haggle for better pricing or ask questions directly from the seller.

While AutoScout24 has strong measures in place to prevent fraudulent activity on their site, scams still exist in all areas of online shopping. Buyers need to exercise caution when dealing with private sellers they don't know personally.

While there are some downsides associated with using AutoScout24 smyle for purchasing cars online sight unseen; weighing up these against benefits like convenience will help you decide if this service works best for you or not.
Conclusion
After considering all the benefits and drawbacks of using AutoScout24 smyle, it is clear that this service can offer a convenient option for buying a car online and having it delivered to your door. With a wide range of cars available at competitive prices, and the added convenience of home delivery, AutoScout24 smyle has much to offer for those looking for an easy way to purchase their next vehicle.

However, as with any online service or transaction, there are potential risks involved in using AutoScout24 smyle. It's important to take steps to protect yourself by researching the seller thoroughly before making a purchase and ensuring that you receive all necessary documentation before finalizing the sale.

If you prioritize ease and convenience when purchasing a car, then AutoScout24 smyle could be an attractive option worth exploring further. Just remember to use caution and do your due diligence before committing to any purchases through the platform.