Finance
How To Choose The Right Personal Injury Lawyer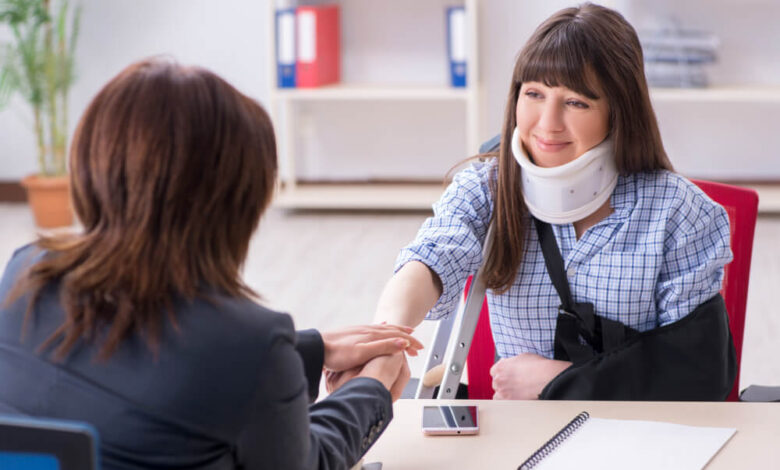 Handling personal injury cases can impact a person's emotional and physical health. If you or your relatives are injured due to another person's negligence, finding the right personal injury lawyer is essential to ensure you receive the compensation you deserve. This article will discuss the critical factors when selecting a personal injury lawyer.
Why A Personal Injury Lawyer Matters
It is essential to hire personal injury attorneys because they have the knowledge, experience, and resources to build a strong case for their clients. They can investigate the circumstances surrounding the accident or incident that caused the injury, gather evidence and witnesses to support the claim, negotiate with insurance companies and other parties involved, and represent their clients in court if necessary.
Consider Their Experience
An experienced lawyer will have handled cases similar to yours before and will know how to navigate the legal system effectively. They will also be familiar with the tactics used by insurance companies and other opposing parties, which can help them build a stronger case on your behalf. Besides, you can ask about their track record of success.
Check Reputation
A good reputation indicates that the lawyer has a proven track record of success and knows how to handle complex cases. To check a potential attorney's reputation, start by doing some research online. To learn more about a company or service, checking out reviews and testimonials from previous clients is helpful. Additionally, look for any media coverage or awards they have received. Finally, asking around your network for recommendations or referrals is also beneficial.
Evaluate Communication Skills
Good communication skills are one of the most vital qualities to look for in a personal injury lawyer. Firstly, please pay attention to how quickly they respond to your initial inquiries or emails. This could give you an indication of how responsive they will be throughout your case. Secondly, please take note of their demeanor during your initial consultation. Are they interested in helping you? Thirdly, ask questions about their availability and preferred method of communication.
Assess Fees And Billing Processes
It's essential to understand that personal injury attorneys work on a contingency fee basis. However, percentages can vary from attorney to attorney, so ensure you're comfortable with the rate before signing any agreements. Also, ask about potential additional costs such as court filing fees or medical record retrieval expenses.
Look For Personalized Attention
First and foremost, look for a lawyer who will give you personalized attention. You want someone who will fully understand your case and work with you every step of the way. A good lawyer should be easy to communicate with and willing to answer any questions or concerns you may have. They should also be responsive when returning phone calls or emails.
Conclusion
It's important to carefully select the right personal injury lawyer to ensure you get the compensation and justice you're entitled to. By following all these tips, you can increase your chances of finding the right personal injury lawyer who will fight tirelessly on your behalf to achieve a favorable out