Auto
How Digital Vehicle Inspection Software Can Improve Workflow Efficiency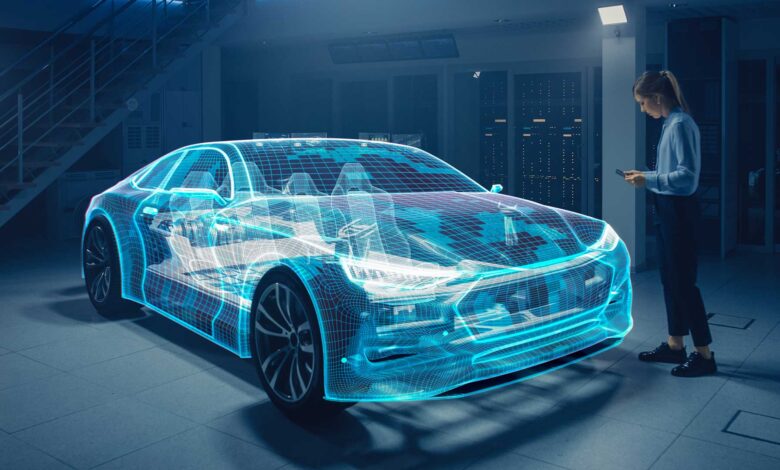 Digital vehicle inspections help technicians streamline the process of recording and communicating details with customers. They also empower customers to make confident decisions on repair approvals by helping them understand the why behind recommended services and repairs. Using the right auto repair software for digital inspections makes this process more efficient, transparent, and beneficial for everyone involved.
1. Custom Templates
Digital vehicle inspections provide a clear, at-a-glance snapshot of the condition of an entire vehicle. This includes the status of tires, brakes, and other essential components to help customers make informed decisions about repair work. This improves customer trust and satisfaction by closing the gap between technicians and customers. The best digital vehicle inspection software allows mechanics to customize templates for specific types of vehicles or equipment.
Unlike the traditional paper-based inspection process, digital templates are easy to use and offer improved accuracy. Using an inspection software app, technicians can capture photos, take videos, and create text notes to document their findings in the field, enabling them to deliver higher quality, more impactful inspections.
Aside from improving the customer experience, digital vehicle inspections help dealerships and service centers increase productivity and reduce costs. Digital processes based on mobile devices allow technicians to capture and transmit data to a back office system or dashboard with a button. This provides greater visibility into shop productivity and enables managers to address issues immediately.
Digital auto inspections also eliminate the need for the back-and-forth communication between technicians and service advisors that often occurs in conventional paper-based processes. Using an automotive inspection app, technicians can automatically send a comprehensive digital auto repair report to the customer with a single click. This can include photos, video, and a detailed breakdown of repair costs. This can be sent even if the technician is offline, providing an efficient way to approve repairs on time.
2. Technician Profiles
Easily add your shop's technicians to the digital vehicle inspection process. By assigning an inspection to a specific technician, they will get a clear view of what needs to be completed. This saves technicians from juggling multiple jobs on the service bay floor. It also ensures they follow standard operating procedures with prescribed job lists on their mobile device.
When customers see your team's work, it gives them the confidence they need to accept your recommendations and services. In turn, this can significantly boost your average repair order.
With DVIs, you can include photos and videos of the repairs needed for your customer to make an informed decision. You can even add your staff's photo and a short bio so the customers know who is working on their car. DVIs also help eliminate the back-and-forth between your shop and customers.
By sending a complete report on recommended and necessary repair services, you can increase your DVIs without fighting to sell each one. DVIs will even record declined jobs so your service advisors can call those customers to set up a time for them to return. This will help to grow your business by delivering value to every one of your customers.
3. Real-Time Updates
It's frustrating when a minor hiccup reduces workflow and productivity. Luckily, digital vehicle inspection software lets you deal with problems quickly and efficiently without letting them grow out of control. For example, if your technicians encounter an issue while on the road, they can upload their inspection reports remotely using a smartphone or tablet. This saves them time, eliminates paperwork, and updates master files in real time.
With this functionality, drivers can get back to driving sooner and avoid a delay that could impact their bottom line. Another way that digital vehicle inspections improve workflow efficiency is by allowing you to customize forms to match your specific shop's process and procedures. This means that when you hire new technicians, they can use their profiles to unlock only those inspection requests that align with their skills and schedule.
This helps them hit the ground running and ensures that all your customers receive the highest level of service. Finally, a digital vehicle inspection lets your technicians communicate with their customers in real time. This provides transparency and builds trust, making more satisfied customers willing to approve additional repairs. Digital vehicle inspections are one of the most effective ways to streamline your fleet's inspection processes and improve workflow efficiency.
4. Customer Trust
Using a digital vehicle inspection system helps you communicate with customers efficiently. The software lets you log your inspection results directly to a customer's profile and also allows you to attach photos and videos for more accessible communication. Add custom tasks to the software to suit your shop's processes. This saves time for both technicians and service advisors. It reduces the number of calls to the office and makes the repair process more transparent for customers.
The system can also help you build trust with your customers as it is easy for them to understand how you inspect their car. This makes them more likely to accept your recommendations for repairs and reduces the likelihood of them rejecting any future recommendations for work that may be needed.
Final Words
Digital vehicle inspections can improve the workflow in your shop by eliminating the need for paper forms and clipboards. It can save your business from the costly mistakes that often occurring during the manual process. The software can also provide the data you need to spot issues before they become more severe. This will increase your productivity and help you deliver better customer service. It will also help you to boost your AROs and generate more sales.