Tech
How Advances in Technology Have Revolutionized Bluetooth Speakers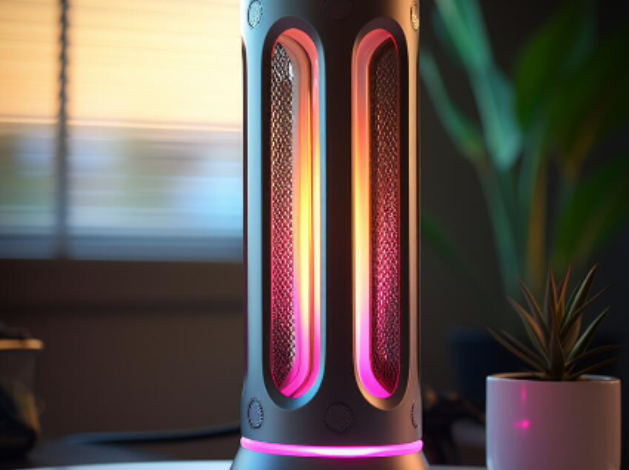 Bluetooth speakers have come a long way in a relatively short period of time. These ultra-convenient wireless speakers have evolved tremendously as audio technology continues to advance. Engineering innovations have enabled Bluetooth speakers to deliver phenomenal sound in compact designs. Let's explore some of the most significant technological developments that have transformed Bluetooth speakers.
Early Bluetooth speakers used basic single-driver designs that produced poor sound quality and couldn't reach high volumes. The minimal engineering also led to crackling, distortion, and inconsistent connectivity. Modern speaker drivers apply innovations like neodymium magnets and carbon composite diaphragms to boost power and accuracy. Multi-driver designs combine tweeter, mid-range, and subwoofer components for dynamic, layered audio.
While early speakers only put out tinny mono sound, today's models generate immersive 360-degree stereo from precise left and right channel separation. Advanced digital signal processing creates wider frequency range and cross-cancellation that reduces unwanted vibration and distortion. This pristine audio reconstruction makes modern speakers sound smooth and full.
Bluetooth technology has vastly improved since its shaky early days. Where it once cut out frequently, new Bluetooth 5.0 enables steady uninterrupted streaming even with obstructions. The extended wireless range also allows connectivity up to 800 feet from your device. Antennas are now more sensitive for faster pairing times under 10 seconds.
Battery capacity limitations once restricted portable Bluetooth speakers to just 1-3 hours of continuous playtime. That's now increased to 10 hours or longer from integrated high-density lithium-ion batteries. New batteries charge faster too – some in under 3 hours. Certain speakers have backup batteries to swap out so the music never stops.
While initially only water-resistant, new speakers boast waterproofing up to IP67 rating. This high-grade protection allows submersion underwater up to 3 feet for 30 minutes. The waterproof designs have opened the door for new use cases like in the shower, poolside, and marine activities. Speakers also have improved dust, shock, and drop protection for outdoor durability.
Voice assistant integration was non-existent in early Bluetooth speakers. Now many models feature built-in support for Siri, Google Assistant, and Alexa. Voice commands allow convenient hands-free control of music playback, volumes, and more. Some speakers even work as smart home hubs for broader voice control capabilities.
Advanced companion apps extend speakers' functionality. Apps let you toggle settings like equalizer presets, customize controls, update firmware, and remotely operate speakers throughout your home. Certain apps visualize the music with synchronized LED light shows and animated displays.
While early Bluetooth speakers only allowed one user to connect at a time, modern versions support simultaneous multi-point connections. This lets multiple people pair their devices to the same speaker and take turns playing music from their playlists. Friends can freely share the speaker without having to reconnect each time.
Some cutting-edge speakers now feature wireless daisy-chaining via proprietary technologies. Daisy chaining allows you to pair multiple speakers together into a whole-home audio network. You can even configure different sets of speakers to play synchronized audio in designated zones. The flexible whole-home streaming opens new ways to experience Bluetooth speakers.
Looking at how far Bluetooth speakers have advanced in just over a decade is astonishing. Driven by intense competition and non-stop engineering innovations, they will only continue improving.