Travel
Frankfurt Uncovered: Exploring the Financial Heart of Germany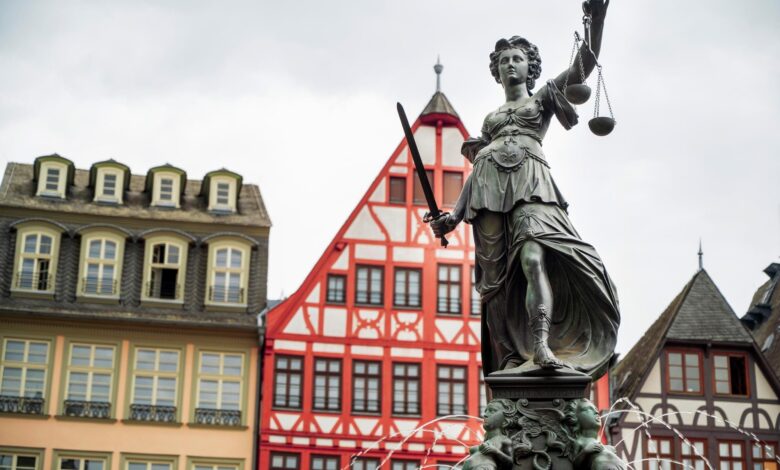 When one thinks of Germany, picturesque landscapes, historic towns, and vibrant cities often come to mind. But if you're a financial enthusiast or a lover of modern architecture, Frankfurt should be at the top of your must-visit list. This dynamic city is Germany's financial hub and offers a blend of history, culture, and a skyline that is second to none. In this blog post, we'll uncover the gems of Frankfurt and help you plan your journey.
The Financial Capital of Germany
Frankfurt is often referred to as the "Mainhattan" due to its striking resemblance to Manhattan, New York, with its impressive skyscrapers. It is home to the European Central Bank and the Deutsche Bundesbank, making it the financial heart of the European Union. The city's financial prowess is undeniable, but it has so much more to offer to its visitors.
Exploring Frankfurt's Historic Side
Amidst the glittering skyscrapers, you'll find Frankfurt's historic charm. Römer Square is a must-visit, boasting half-timbered houses that date back to the 15th century. The Römer Town Hall, with its stunning Gothic architecture, has been the city's seat of government for over 600 years. It's a fantastic place to start your exploration of Frankfurt's rich history.
The Museumsufer: A Cultural Delight
Frankfurt's cultural scene is vibrant and diverse. The Museumsufer, or Museum Embankment, is a cluster of museums along the banks of the River Main. It's the perfect place to delve into art, history, and science. Don't miss the Städel Museum, one of Germany's most important art museums, housing masterpieces by artists such as Rembrandt, Dürer, and Picasso.
Culinary Adventures
Frankfurt's culinary scene is as diverse as its culture. You can't visit Frankfurt without trying the local specialty, Frankfurter Würstchen (sausages). Head to Zum Gemalten Haus, a historic tavern where Goethe used to dine, to savor these delicious sausages.
For a more upscale dining experience, the Lohninger offers modern Austrian cuisine with a twist. It's a gastronomic journey you won't forget.
Day Trip Options
If you're in Frankfurt for an extended stay, consider taking a day trip to the nearby town of Heidelberg, famous for its romantic castle and picturesque old town. Alternatively, you can explore the Rhine Valley, known for its vineyards and charming villages.
Frankfurt Travel Packages
If you're planning to spend 5 days in Frankfurt, you'll want to make the most of your time. Many tour operators offer Frankfurt travel packages that provide a well-rounded experience of the city. These packages often include guided tours, accommodation, and sometimes even day trips to nearby attractions. They can be a convenient way to ensure you don't miss out on any of Frankfurt's highlights.
The Skyline of Frankfurt
No visit to Frankfurt is complete without admiring its iconic skyline. The best place to do so is from the Main Tower, which offers an observation deck with breathtaking panoramic views of the city. The Main Tower stands tall among the skyscrapers and gives you a unique perspective on Frankfurt's modernity.
Green Spaces in the City
While Frankfurt is synonymous with finance and industry, it's also a city that values green spaces. The Palmengarten, a botanical garden, is a peaceful oasis where you can explore an array of plants and flowers from around the world. It's perfect for a relaxing afternoon.
The Zeil: Shopping Paradise
The Zeil is Frankfurt's premier shopping street, lined with a mix of international and local brands. If you're a shopaholic, you'll find everything you need here, from high-end fashion to unique souvenirs.
Nightlife in Frankfurt
Frankfurt doesn't go to sleep when the sun sets. The city's nightlife is vibrant, with numerous bars, clubs, and theaters to keep you entertained. Sachsenhausen is a district known for its nightlife, offering a wide variety of bars and restaurants.
A City of Events
Frankfurt hosts a plethora of events throughout the year. Whether you're interested in literature, art, or music, there's an event for you. The Frankfurt Book Fair is one of the world's largest book fairs, attracting authors, publishers, and book enthusiasts from around the globe.
A Cultural Haven: The Frankfurt Opera
For those seeking a more refined and cultural evening in Frankfurt, the Frankfurt Opera is a treat not to be missed. This renowned institution offers a diverse program of opera, ballet, and classical concerts. Whether you're a seasoned opera-goer or a newcomer to the world of classical arts, a night at the Frankfurt Opera promises a memorable and enriching experience. With its stunning architecture and world-class performances, it's a testament to Frankfurt's dedication to the arts.
Conclusion
Frankfurt, the financial heart of Germany, is a city that offers a unique blend of history, culture, and modernity. Whether you're interested in exploring the city's rich history, savoring its culinary delights, or taking in its breathtaking skyline, Frankfurt has something to offer every traveler. If you plan to spend 5 days in Frankfurt, consider looking into Frankfurt travel packages to make the most of your visit. From its historic Römer Square to its modern skyscrapers, Frankfurt is a city waiting to be uncovered and explored. So, pack your bags and get ready to discover all that this dynamic city has to offer!