Travel
Top 5 Instagrammable Cafes in Johor Malaysia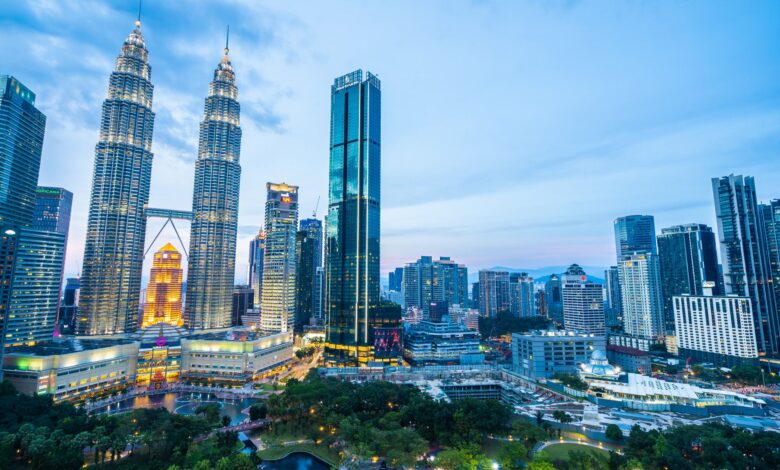 The weekend is coming soon! On weekends, you may want to have memorable dinners with family and friends in cafés. Why are Johor cafes so pricey for those who dwell right near the shopping mall district? It turns out that there were much too many Singaporeans here!
Due to the exchange rate issue, it also has an indirect effect on food prices here! For those who have worked hard for a week, the fun should be more than worth the money, right?
Here is a list of various cafes. These cafes will not only satisfy your palate. You can also take pictures and check in there, and your mood will improve accordingly! It is not enough for the cafe's decor to be appealing.
For tourists who enjoy afternoon tea and desserts, the meals must be both beautiful and appetizing. Friends who have the opportunity to visit Johor Bahru from other states or even Singapore should not miss this trip! Here are the 5 best Instagram-style cafes in Johor Malaysia. You can gather your sisters for a romantic afternoon tea on weekend!
1. Principle Cafe by T.A.M
"Principle Café by T.A.M" now has a second location in Taman Mount Austin! This business is well-known for its creamy wabi-sabi interior design. The overall interior design has a modern flavor as well as a natural and simple ambiance.
Principle Café's Nyonya Tiger Prawn Aglio Olio is a highly regarded must-order dish. The flat pasta is topped with somewhat spicy Nyonya Laksa spices which is very tempting. This entrée is also accompanied by 5 huge and fresh-shelled Tiger Prawns. If you like shrimp, you must not miss this dish!
In addition, one of the staff's recommendations is the Pulled Duck on Brioche. This is a one-of-a-kind shredded duck French toast. Served with cheese sauce on toast and served with a delicious poached egg. This dish is perfect for those who like duck.
In addition, the shop sells a range of pastries and beverages. However, due to overcrowding and limited capacity. You must reserve a seat in our comfortable surroundings in advance.
2. JWC, The Factory 30
When you think of cafes in Taman Mount Austin, the first thing that comes to mind is JWC The Factory 30. This coffee establishment is well-known for merging a boutique café and a factory. Besides, their specialty dessert tiramisu has drawn not only locals but also many foreign tourists.
Their tiramisu tastes like a cross between cake and ice cream. Coffee-soaked finger cookies paired with mascarpone cheese and mellow whipped cream make this one of coffee lovers' favourite treats! Tiramisu is better served frozen. You can take it away after eating if you want to savour it.
There is also a selection of coffee for guests to choose from. If you're not sure what to get, ask the courteous clerk for a recommendation. The cafe's design is also noteworthy. Many sacks of coffee beans can be seen hanging above the interior.
JWC The Factory 30 also serves staple foods such as the famed Hungry Jack Big Breakfast. If you prefer to enjoy brunch with your friends, this is the place to go!
3. Bee Hive Honey Cafe
The Bee Hive Honey Cafe is a honey-themed eatery in Southkey and Taman Mount Austin. The store is cozy and appropriate for clients who prefer a calm environment.
It is famed for all of its honey-flavored drinks and pastries. They also have friendly and attentive wait staff. The wait staff will walk you through the menu so you don't miss out on the ultimate dining experience.
The honey cheesecake is a must-try dessert. The cake is baked with honey instead of sugar, and one bite reveals the subtle honey sweetness. The flavor is similar to ice cream but not as oily.
This cake is distinguished by colorful layers, bee decorations, and a crunchy biscuit layer on top. Eating honey not only improves skin qualities but also boosts immunity!
In addition, the café serves a variety of high-quality and delicious honey drinks, such as milkshakes, herbal teas, and sodas. For a limited period, this store will also offer unique cocktails! The cafe is also an excellent location for Instagram photographs. If you love honey, don't miss this hidden cafe!
4. The Lightwood by MUES
"The Lightwood by MUES" is located on the ground floor of the store in downtown Johor Bahru, near the clock tower. This cafe draws a lot of tourists because of its fresh and natural avocado colour style. Indoors, there are also ins-style mirrors and green plants. The open-air window's design illuminates the room, making it a perfect spot to congregate and shoot photos with friends.
Dusk Confit is a dish loved by many customers. This dish is a roasted duck leg in European style. Roasted duck legs are smooth and soft, with great side dishes such as potatoes and carrots.
In addition, the Dutch Baby Pancakes is a must-try treat at The Lightwood by MUES. The dish contains hot pancakes and tops with an array of delicious accompaniments such as fresh fruits, powdered sugar, and syrup. Don't miss out on this delightful culinary creation during your visit to The Lightwood by MUES.
Moreover, coffee and freshly baked bread must be the stars of the cafe. The Sourdough Bagel, produced with a 2-year-old sourdough starter, is a must-order here and can only be eaten here. Is time to bring your friends and family here to enjoy excellent meals and capture stunning photos!
5. Signature by Nosh
Signature by Nosh, tucked away in Sutera, is a hidden gem that captivates visitors with its simplistic industrial-style ambiance. The wooden curved doors and concrete walls create a unique and warm atmosphere, attracting diners to come and take pictures. This cafe is known for its specialization in healthy dishes.
Beyond their exquisite coffee and delectable desserts, Signature by Nosh also offers a healthy and refreshing Poké bowl. Guests have the opportunity to create their own Grain Bowl, featuring side dishes cooked in healthy vegetable oils and spices. Recommended side dishes include roasted cherry tomatoes, sautéed mushrooms with sauce, sweet and spicy corn, and baked pumpkin with basil. To enhance the flavors, protein options such as rosemary fried salmon and American shredded chicken breast can be added.
Besides, the restaurant also boasts five unique house-made sauce blends. The fragrant milk-flavored "coconut curry" and the refreshing "kaffir lime leaf mint green sauce" are popular choices. Each choice presents a distinct taste, catering to different preferences. It should be noted that different dishes are only served at designated times, so be sure to pay attention when you come!
When visiting Johor Bahru, be sure to explore these Instagram-worthy cafes. If you're not sure how to get there, SGMYTRIPS is your best bet. They provide SG taxi to JB (Johor Bahru) service for all.
Why choose SGMYTRIPS transportation services? Because they have luxury 7-seater MPV car between Singapore and Malaysia every day. They also offer door-to-door service. You can decide on any pick-up location and destination by yourself.
SGMYTRIPS also has professional drivers to help you with border crossing formalities when you choose their SGMYTAXI. Don't worry about communication problems, their drivers have Chinese and English options for you. All you can do is to relax and arrange the rest of the journey with peace of mind