Business
Choosing a Private Label Supplements Manufacturer to Facilitate Business Growth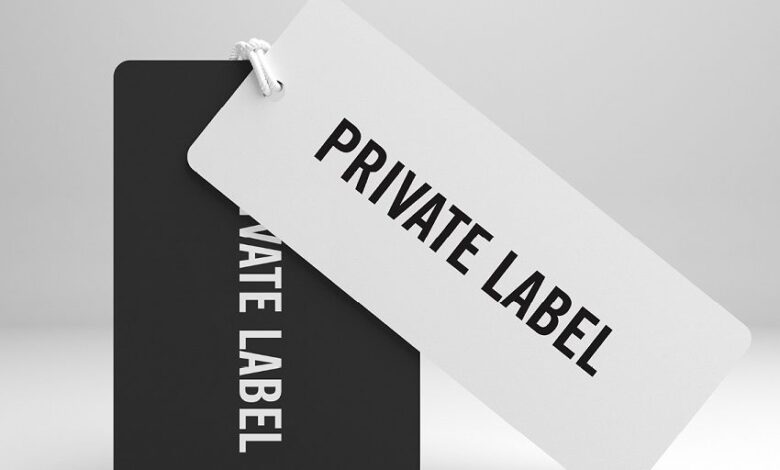 Launching a health supplementation business is a profitable business proposal as most people want to stay fit and healthy following the recent pandemic. There is unprecedented demand for health supplements, leading to a notable influx of nutraceutical products. The wellness industry promises long-term profits as the sector will experience sustained growth.
One must know a few vital aspects of supplement manufacturing before entering the promising market of supplement marketing by launching an exclusive line of health supplements. Read ahead to understand the benefits of private labeling and important factors you should consider while choosing a perfect private-label supplements manufacturer.
Why should you prefer private labeling over white labeling
Private labeling involves creating a unique health supplement formulation that provides more health benefits than generic products. A white-label health supplement is a generic brand that does not promise any specific health benefits compared with most nutraceutical brands. It only differs in packaging as the composition is a copy of common health supplement brands.
You need an exclusive product to develop a niche market for your health supplement brand. The process and marketing efforts will be more for creating a market for private-label health supplements. However, there is a guarantee of sustained business if you choose a private-label supplement. The reseller of private-label health supplements has no direct competition. Smart marketing strategies of private label supplement branding help resellers achieve a substantial market share and brand loyalty.
Private labeling helps resellers earn higher margins. It is an attractive business opportunity for dieticians, nutritionists, chiropractors, pharmacists, and other healthcare practitioners. Business owners selling similar products can consider extending their product line by adding private-label health supplements to their portfolio.
Private-labeling- assured way to gain market leadership
The market of health supplements is on the verge of saturation as countless me-too products continue crowding the health supplements landscape. Entering the market with a generic health supplement may not be a good idea. Launching a unique private-label supplements line helps the supplements reseller establish itself in the highly competitive nutraceuticals market.
Differentiation is the key to succeeding in a market full of copy-cats. Entrepreneurs and healthcare practitioners can benefit from developing a niche brand instead of pushing a generic healthcare supplement. Outsourcing the manufacturing of health supplements to a reliable private label Nutraceuticals manufacturer provides peace of mind to the entrepreneurs because the manufacturer looks after all formalities of regulatory compliances and quality control.
Manufacturing and marketing are two different activities requiring extensive knowledge and experience. The manufacturing process requires huge investment for raw material purchase besides capital expenses like plant machinery and land. The manufacturer must look after research and development, quality assurance, and compliance with state and federal regulations.
Modern business strategies highlight the need to outsource manufacturing as entrepreneurs must focus on establishing the market. Business owners and healthcare practitioners can get readymade nutritional supplements from established private-label manufacturers without any hassles. They can utilize all resources to develop the brand and market to gain market leadership without worrying about the production part.  
Choosing a reliable private-label supplement resource
A new health supplement entrepreneur is sure to come across a perplexing variety of private-label supplement manufacturers because of the market saturation. The following guidelines will help you zero in on a reliable private-label manufacturer. By knowing these crucial factors, you will better understand how to select the right resources to launch your exclusive private-label product line.
Exclusive manufacturing capabilities
A private-label manufacturer with a sharp focus on the production of specific health supplements has a better ability to cater to your requirements. Selecting a manufacturer engaged in manufacturing a large array of products may not do justice to your special requirements. You can consider the manufacturer's expertise in producing organic, natural, and plant-origin health supplements if you want to develop a natural health supplement formulation. Several manufacturers specialize in powder-based supplements, capsule preparations, or syrups. Choose a private-label manufacturer wisely to get maximum value for your investment.
Local manufacturing
The US FDA mandates stringent regulatory norms for the manufacturing of nutritional health supplements. A local health supplements manufacturer assures seamless compliance with the norms ensuring peace of mind. A health supplements reseller can dedicate complete focus on marketing without concerns about the failure to comply with regulations and subsequent legal complexities or fines. The US-based health supplement manufacturers have advanced production facilities besides sophisticated R&D capabilities. You can expect a superior quality private-label product if made in the USA instead of a third-world country.
Independent QA
Most private-label health supplement manufacturers have in-house quality control and quality assurance departments. However, a few reliable resources ensure third-party quality assurance for greater dependability of the quality certification. Third-party lab testing at renowned laboratories helps build customer confidence in the products. The certification laboratories provide quality certificates for each batch of nutritional supplements. They can provide quality assurance for raw material ingredients and finished products.
Compliance, certifications, and quality assurance
There is a growing demand for health supplements having certain certifications like Vegan, non-GMO, or Halal. A private-label manufacturer should have the necessary capabilities to produce health supplements with the necessary certifications. Certain nutraceutical products may mandate regulatory compliance or quality assurance. Choose the health supplements manufacturer who promises these mandatory certificates and assures compliance with regulations.
A broad range of products
The private label chocolate or gummies manufacturer should provide a broad spectrum of products to benefit resellers or healthcare practitioners looking to scale their product portfolio. The private-labeling resource should have a leadership position in the nutraceutical industry. Working with a reputed manufacturer assures a seamless supply of quality nutritional health supplements as the manufacturer has to maintain its reputation. Checking the track record of private-label manufacturers is crucial before signing on the dotted line.
Conclusion
Private labeling guarantees long-term success if you are entering the nutraceuticals business. It helps you create a niche market for your unique private-label brand with the promise of loyal customers. Consider the above factors before selecting the right private-label resource. Selecting a manufacturer with a strong reputation and the ability to provide formulation, branding, and marketing support will improve the chances of succeeding in the nutraceutical business.
Emerald Nutraceutical is a one-stop private-label health supplements resource with a proven ability to manufacture quality nutritional supplements. They have a broad spectrum of health supplement products with excellent efficacy and market acceptance.